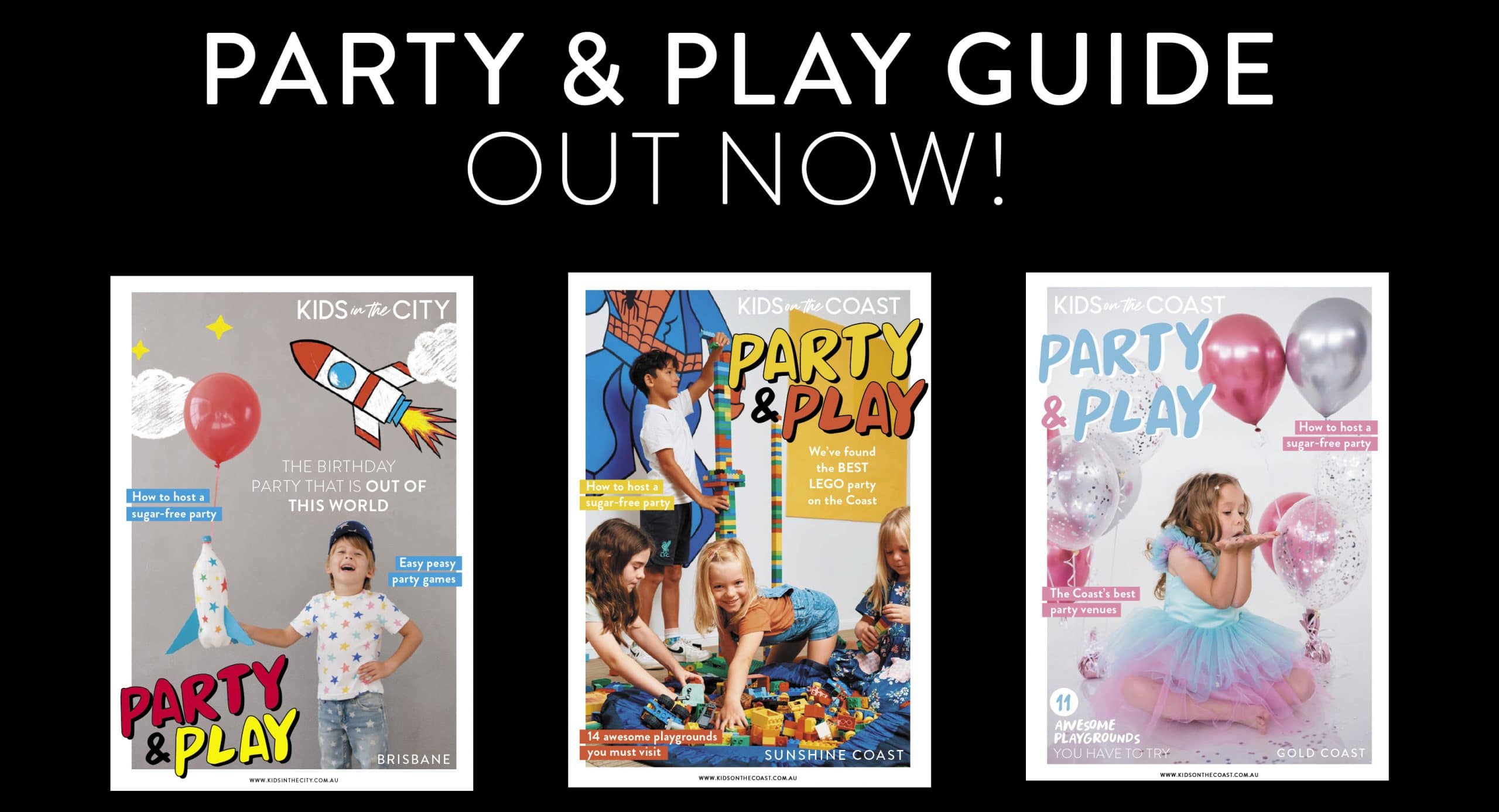 Digital Guides
Party & Play Guide - 2022
No matter what the last few years have thrown at us, the world has not stopped turning.
Our kids continue to get older, and they still need to play and be kids.
So, to help you ensure these important things still happen in 2022, we've put together our Party & Play Special!
Head to the Party section for the best party venues, party games, party food, and tips on hosting a rockin' party.
Whilst our Play section has a round up of the best playgrounds, skate parks and loooooads of play ideas for all ages to ensure there is always fun to be had.
SUNSHINE COAST
BRISBANE
GOLD COAST
Written by
Angela Sutherland
After spending many years hustling stories on busy editorial desks around the world, Angela is now mum of two little ones and owner/editor at Kids on the Coast / Kids in the City. She is an atrocious cook and loves cutting shapes to 90s dance music.