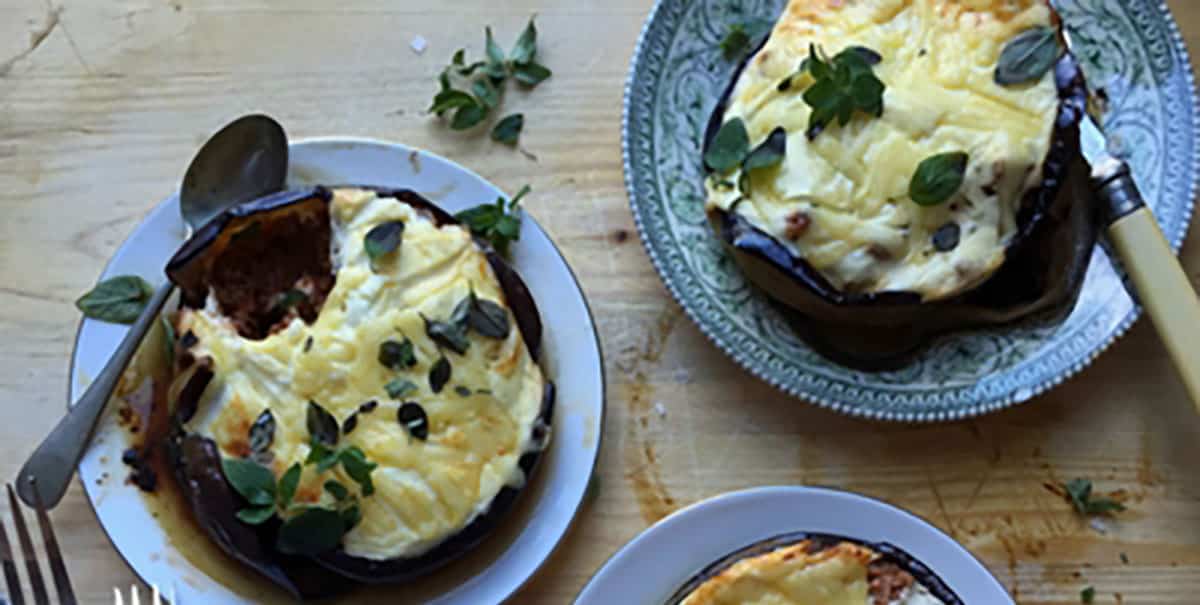 Home & Health
Simple Mini Moussakas for kids
For a miniature take on a Greek favourite, try these Mini Moussakas from Little Pip Eats the Colours of the Rainbow by Amie Harper.
SOURCE OF: IRON, PROTEIN, DIETARY FIBRE & Vitamins B2 & B12
MAKES: 6-8 mini moussakas
SERVES: 1 BABY/TODDLER & FAMILY OF 4
olive oil, for frying
1 onion, finely chopped
3 garlic cloves, finely chopped
1 tablespoon oregano, chopped
500 g (1 lb 2 oz) lean lamb mince
1 x 600 g (1 lb 5 oz) jar tomato passata
3 large or 4 small eggplants, sliced horizontally 1 cm (¾ inch) thick
260 g (9¼ oz/1 cup) plain yoghurt
1 egg yolk
200 g (7 oz) cheddar cheese, coarsely grated
Preheat the oven to 180°C (350°F). Heat 1 tablespoon of olive oil in a large frying pan over a medium heat and cook the onion, garlic and oregano
until soft and fragrant. Add the mince and cook until lightly browned. Add the passata and simmer for 15 minutes.
Heat another large frying pan over a medium heat. Add 2 tablespoons of olive oil and fry the eggplant slices, in batches, for 3 minutes each side,
or until lightly golden. Remove from the pan and place on paper towel. Whisk the yoghurt with the egg yolk until combined.
Line the bases and sides of six 10 cm (4 inch) individual ramekins with the slices of eggplant. Spoon the meat sauce into each ramekin until
three-quarters full then pour the yoghurt sauce on top of the meat. Sprinkle grated cheese over each one, and then bake for 20–25 minutes,
or until lightly golden.
---
For more family dinner ideas, try these Pulled Chicken Baps with Apple Coleslaw or these Healthy and Delicious Cauliflower Hash Browns.
Looking for healthy snacks? Check out these Healthy snacks for kids, Healthy Chocolate Brownies and Healthy Zucchini Chocolate Bread for a sweet World Chocolate Day
Written by
kidsonthecoast