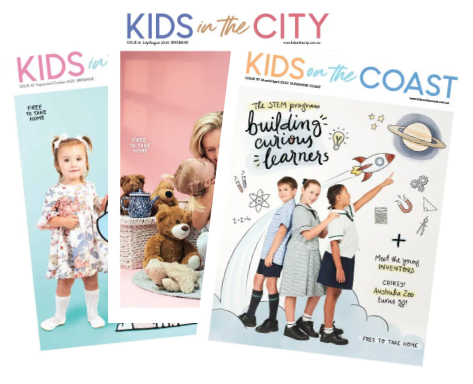 Home & Health
Preschool sport on the Sunshine Coast
Some kids naturally love sports. They are kicking a ball as soon as they can stand; running and cartwheeling with boundless energy. Others? Not so much. Maybe they are reluctant to try new things, or they just can't find something they enjoy. So, how do you introduce sport to kids? Instilling a healthy lifestyle early and helping them to find that sport they love enough to continue through to their teenage and adult years? And if you are looking for a preschool sport on the Sunshine Coast for your little one, how do you choose the right one?
For preschoolers, the most important thing is being active, socialising and having a positive experience. Most places offer a trial class, so always take advantage of the opportunity to test the waters before committing. If they haven't shown much interest in any activity so far, multi-sport programs are a great place to start. These programs usually rotate through different sports, giving kids a chance to try a range of activities throughout the term. Even though you might want them to stick at something and start to develop skills, at this age there's nothing wrong with trying one activity one term and something totally different the next! Kids might go through a range of sports before they find the one that is for them, and that's OK!
Once they reach primary age, kids can start junior team sports. At this age, it's still all about having fun and having a go. For those that aren't interested in team sports, there's plenty of other options for primary kids, from rock climbing to trampolining and acrobatics.
Check below for some of our favourite activity programs for pre-schoolers and primary-aged kids across the Coast!
MIXED & GENERAL PRESCHOOL SPORT – SUNSHINE COAST
Adventure Empire
Caloundra | adventureempire.com.au
The After School Adventurism sessions offer fun, social outdoor recreation activities that focus more on participation rather than the competitiveness of everyday sports. Designed to challenge and reconnect kids to the great outdoors.
Gymbaroo Sunshine Coast
Goodlife Community Centre, Buderim
Gymbaroo offers a range of music and movement classes for all ages – from non-mobile babies to school readiness sessions. Kids can crawl, jump, hop, swing, roll, sing and dance their way their way to healthy physical, social, emotional and intellectual development. And most importantly, you can have fun together!
Little Athletics
Several locations across the region
Little Athletics is a fun, social and active program for girls and boys aged 5 to 15. The program teaches a wide range of skills in events from running, jumping and throwing.
My First Gym
Shop 25b Sunshine Coast Home, Maroochydore
My First Gym has landed on the Sunshine Coast, and they are on a mission to mobilise little ones! They offer a huge range of classes and activities for kids of all ages, from Baby Explorer sessions to Gymnastics, Yoga, Karate and Ninja Warrior. They also have open gym play sessions for parents to bring their little ones along for free play (supervision required).
Ready Steady Kids
Bli Bli State School Hall, Bli Bli
Ready Steady Go Kids is Australia's leading multi-sport program for children aged 18 months to 6 years. The physio-designed program teaches children the fundamentals of 10 different sports and develops essential motor skills in a fun, non-competitive environment.
The Big Boing
24C Innovation Parkway, Birtinya
Though The Big Boing doesn't offer set classes, it's a great way for kids to have a go at trampolining without committing to a class. Sessions run every hour. If you have a budding ninja warrior at home, The Big Boing also has a super-fun Ninja Warrior course for kids over 140cm tall.
MARTIAL ARTS
Infinity Martial Arts
Maroochydore, Kawana
Offering a selection of classes in Brazilian Jiu Jitsu for kids from two years through to teens 
and beyond. Kids will gain strength, confidence and focus, as well as getting fit and learning respect and self defence.
Matt Fiddes
45 schools, Australia wide
Run by passionate and inspirational like-minded leaders, the Matt Fiddes mission is to empower people of all ages to achieve their full potential and provide martial arts to all! The curriculum is a unique blend of different martial arts styles that place a strong emphasis on valuable life skills. For children, this means better grades in school and better behaviour at home. For adults, this can mean a more balanced and happy lifestyle.
By emphasising self-defence, health, fitness and life skills in a friendly, fun filled, safe and positive environment the school inspires and continues building tomorrow's leaders.
DANCE & GYMNASTICS
Amy Beccari Dance Studios
Lady Musgrave Drive, Mountain Creek
As a family conscious dance studio, this fun dance school caters for all abilities. Students receive top quality tuition from caring, devoted and experienced teachers that strive to provide a compassionate, happy and safe environment for all families. The studio also has a safe grassed area to keep siblings entertained during class.
Ausfunk
Coolum Beach & Nambour
Ausfunk provides high quality cheer and dance classes to children and adults in a nurturing, empowering environment. Students are encouraged to become technically proficient and at the same time build self-esteem, co-operation, leadership skills, and have fun! Classes include Cheerleading, Tumble Group Stunts, Hip Hop, Lyrical, Jazz and Pom.
Dance Edge Studios
Warana
Offering dance classes for both recreational and serious dancers, DE Studios has the largest choice of classes on the Sunshine Coast. This busy
studio offers fun, exciting and energetic classes led by caring and passionate teachers who specialise in their field of dance. Kids who love to dance, love DE Studios!
Dance Empire
Warana, Peregian Beach, Maroochydore, Caloundra
danceempiresunshinecoast.com.au
Dance Empire Sunshine Coast offers a range of Kinderballet accredited classes for toddlers and pre-schoolers. Children learn Classical ballet steps and develop basic gross motor skills through imagery and story-telling. Programs are strongly influenced by current pre-school education trends in teaching through play.
Gym Teds
Tinbeerwah
A beginners gymnastics program for kids ages five and under introducing fun, friendships, fitness and the fundamentals of gymnastics to little ones in an encouraging and nurturing environment. Kids can develop motor, social and emotional skills at their own pace with a qualified GA coach.
Just Acrobatics
Woombye, Kawana, Mudjimba, Warana
Boasting a new foam pit, sprung floor and trampoline tumble track, Just Acrobatics offers a great selection of aerial silks and hoop, acrobatics and tumbling classes. Experienced teachers deliver a fun and healthy program, for ages 2 to 16 that aim to foster self-esteem, confidence, fitness, strength and more. Now with four locations on the Sunshine Coast.
TEAM SPORTS
AusKick
For ages 5-12 and of any ability, NAB Auskick is a great introduction for kids into the world of Australian Football.
Aussie Hoops
Basketball Australia's official introductory program for 5–10 year olds, where kids of all abilities can learn the basics of basketball, as well as experience the social co-operation that comes from participating in a team sport.
Billy's Buddies
From Billy Slater, Billy's Buddies is a fun ball sports program for kids aged 2-6 and the home of non-contact Rugby League for children.
Ginger Sport
Several locations
Catering for 18 months through to teens, Ginger Sport makes soccer fun for kids! Also do birthday parties, school holiday activities and inflatable hire.
Junior Blasters Program
playcricket.com.au/junior/cricketblast-juniorblasters
Introducing kids ages 5–7 to the basics of cricket in a fun and safe way. Junior Blasters is all about fast-paced fun, friends and being part of a squad.
Little Kickers
For pre-school kids, Little Kickers is a positive introduction to sport and football (soccer) skills in a friendly, pressure-free environment.
NetSetGo
play.netball.com.au/kids/suncorp-netsetgo
Suncorp NetSetGO is Australia's official starter program for girls and boys aged 5 to 10. It's a chance to learn the netball basics, get outside and make some friends.
MISCELLANEOUS
Hot Shots Tennis
Various locations across the region
Fun tennis lessons for kids! Coaching sessions are run by qualified Tennis Australia coaches and each lesson takes place in a nurturing environment which promotes participation and inclusion. All sessions are run in small groups where kids are introduced to a sport they can play for life.
Rockit Climbing Gym
Warana
Fun and interactive sessions for young children to get an introduction into the world of climbing. The beginner classes cover 
basic rock climbing technique and problem solving skills using various games and practical activities.
For more preschool sports on the Sunshine Coast as well as other activities in the area, check our Local Guide – that has a huge range of classes and workshops for kids across Southeast Queensland. 
Written by
kidsonthecoast