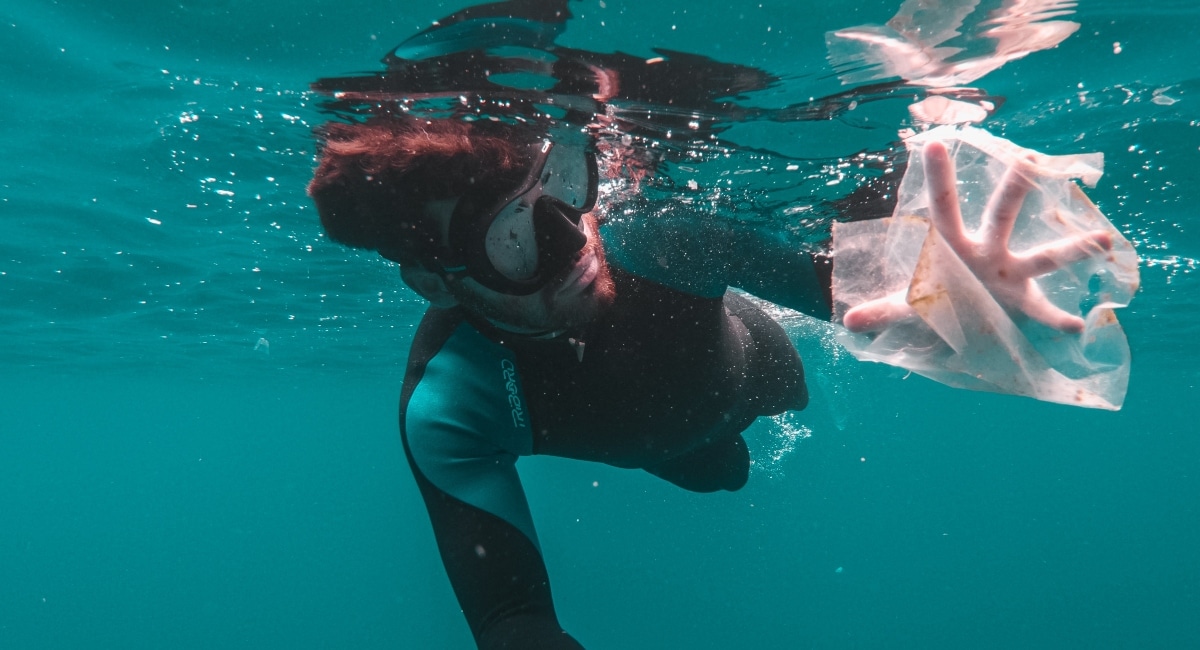 Home & Health
Soft plastics shouldn't be going in your recycling bin
Caring for the planet has become a hot topic for Queensland families in recent years, especially when it comes to recycling. Recycling has long been known as a way you can reduce to the impact of rubbish on the environment while also modelling sustainable living to your kids.
You might be one of the many Australians doing their bit, separating your household rubbish and placing your recyclables in the yellow bin. But did you know soft plastic is not fantastic in your yellow recycling bin?
Soft plastics, including plastic bags and wrappers, become tangled around the materials recycling machinery. Then it prevents the machines from working properly, so they need to be stopped and cleared of the plastics wrapped around them. It sounds like a small issue, but consider the time and money being wasted by not processing recyclable material.
Approximately 60 per cent of soft plastic can be recycled in Australia, yet only 18 per cent are.
The prediction that by mid-century, the oceans will contain more plastic waste than fish has become one of the most-quoted statistics. It's surely a rallying cry to do something about our plastic problem.
Facts about recycling soft plastics
In Australia, soft plastic packaging can't be recycled through most kerbside recycling services. However, if it's soft, plastic and can be scrunched into a ball in your hand, it can be recycled through REDcycle. This means the soft plastics are kept out of landfill (and away from beaches, rivers and parks).
You can find the REDcycle bins at many Coles and Woolworths supermarkets. Other store locations can be found on the REDcycle website.
If your packaging has an Australian recycling logo or a REDcycle logo, put it in the REDcycle bin. Other soft plastics you can put in the bins include:
The outer wrappers of biscuit, cracker and chip packets
Bread bags without the tie
Cellophane from bunches of flowers (cut into A3 pieces)
Cereal box liners
Dry pet food bags
Newspaper and magazine wrap (handy if you are a regular Kids on the Coast or Kids in the City subscriber)
Squeeze pouches with the lid on
Plastic packaging that has contained meat (it must be washed and dried first)
You can find a full list of what's accepted and what's not on the REDcycle website.
Get involved in a recycling program
Wonder White is into its second year of Wonder Recycling Rewards for Schools program.
In 2021, more than 1,000 schools across Australia registered and roughly 400,000 kids participated and collected soft plastics for recycling. More than 6,000 kilograms of soft plastics were collected. It's equivalent to 1.7 million bread bags that might otherwise have ended up in landfill!
The program is a fun and easy way to educate students about recycling and highlights how something as simple as recycling bread bags can help reduce landfill.
It's open to primary schools, early learning centres and day care centres across Australia.
With more schools taking an active role to waste less and recycle more, students can also look at the Plastic Police. The program started in Lake Macquarie when a local mum challenged teachers and students to collect their chip packets and snack wrappers. The soft plastic packaging collected by the school was then recycled into a bench seat!
Planet Ark also provides information on recycling soft plastics through your local shopping centre.
Other things you can do
It's great to recycle. But a true recycler also buys recycled materials!
When buying soft drinks and juices, look for the brands using 100 per cent recycled PET.
Insist on your carpet underlay having recycled content. And ask the retailer whether your old underlay and carpet will be recycled when they remove them. If you are buying a synthetic carpet make sure it has recycled content.
Rethink your active wear! Active wear is generally made of synthetic (plastic) material. Look for companies that are using at least some recycled plastic and not all virgin plastic.
---
You may also like…
Easy ways to detox your bathroom
4 non-toxic ways to get rid of mould after a flood
Six new eco-conscious stores on the Gold Coast for World Environment Day
Written by
Angela Sutherland
After spending many years hustling stories on busy editorial desks around the world, Angela is now mum of two little ones and owner/editor at Kids on the Coast / Kids in the City. She is an atrocious cook and loves cutting shapes to 90s dance music.