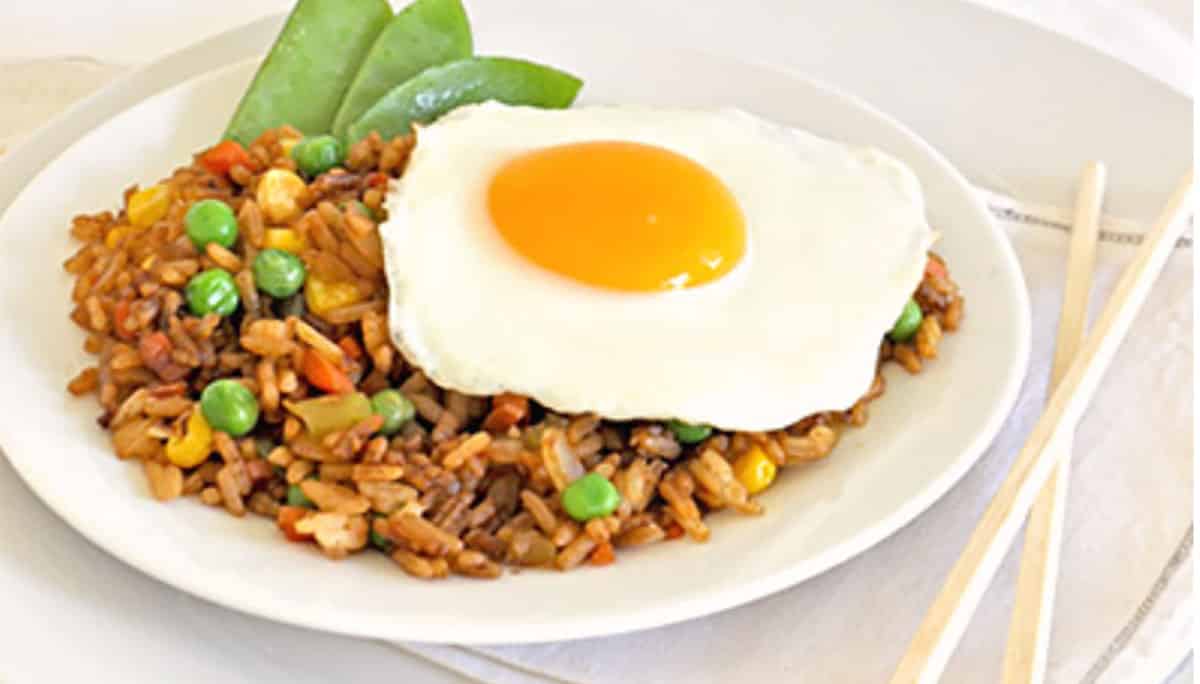 Home & Health
Fried rice for toddlers
This tasty fried rice for toddlers that uses leftover rice from the night before. Serve with steamed green vegetables. If desired, shredded chicken or bacon can also be added to the fried rice.
Ingredients:
1 onion, diced
1 large carrot, finely diced
1 stick of celery, finely diced
1 clove of garlic, minced or finely chopped
300g cooked, cold rice
75g corn kernels (fresh or frozen)
75g frozen peas
1–3 dessertspoons soy sauce
2 tablespoons honey
4 eggs
Method:
1. In a large deep non-stick fry pan, fry over a medium–high heat the onion and carrot for 2 minutes.
2. Add celery and garlic, frying until onion is transparent.
3. Add rice, corn and peas and fry for another few minutes.
4. Add soy sauce (gradually, to taste) and honey and mix through well. Set aside with a lid on to keep warm.
5. In a separate non-stick frying pan, fry eggs to serve on top of toddler fried rice.
This fried rice for toddlers serves two adults and two toddlers.
By Cassandra Fenaughty
Cassandra Fenaughty is an Author and Health Coach who aims to help families create healthy eating habits. Her Easy Grub Healthy Bub program demonstrates quick, easy and affordable recipes for busy families. She also has a cookbook, Wholesome Food For Busy Parents. Find out more at www.cassandrafenaughty.com
For more family dinner ideas, try Simple Mini Moussakas for kids and Pulled Kid-friendly Chicken Burgers with Apple Coleslaw.
Written by
kidsonthecoast