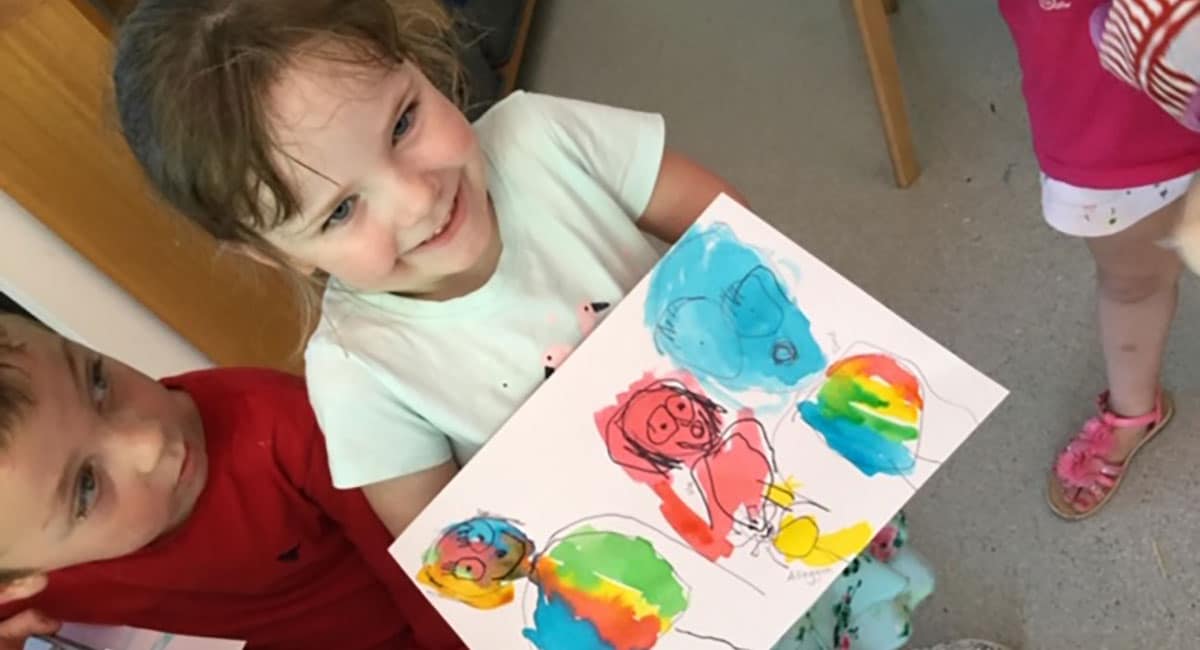 Local Life
Gold Coast Kindy kid publishes bestselling book
Lockdown has brought out the creative side in many families. However, one Gold Coast mother-daughter duo has used the time to publish a best-selling picture book together that explores the impact of the coronavirus on little people and the need to stay at home during the outbreak.
Rona Stole My Fun follows Tara who helps all her friends around the world understand the importance of playing 'hide and seek' to avoid showing the virus where their family and friend live – especially their grandparents.
A delightful story of a four-year-old vs the virus, the book shows that Rona is no match for clever little people. And, in the end, the creativity and resilience of a four-year-old's mind prevails.
We chatted to Tara Rose, the Gold Coast kindy kid behind the illustrations to find out more about the book and life in lockdown.
What prompted you to help your mummy with the book? 
I couldn't go to Kindy anymore and the other kids had said there was a virus. Mummy was telling me and my little sister Allegra about the virus and why it would be ok. I drew some pictures of what she was saying and Mummy put it in a book. I now have a book of my pictures which I 'read' to Allegra. She says it is her favourite book.
What has been your favourite thing to do in lockdown? 
Painting, drawing, playing hide and seek, watching Simba (Lion King) and making robots out of boxes.
What's your favourite thing to do when you aren't in lockdown? 
I love swimming with my coach Vinnie, going to Kindy with Miss Lisa and her ponytail, taking my puppies to the park and going to visit Gran and Poppy for afternoon tea and sprinkle cookies.
What would you say to Rona, if you could send her a message? 
We learnt this at Kindy: "Stop it. I don't like what you are doing."
What message would you send to all the kids going cray cray at home right now? 
My mummy has cray cray hair and it makes us laugh. I hope they have lots of things to make them laugh too as it isn't good to be sad. Laugh and have fun all day. Laughing is the best thing.
You can pick up a copy of Rona Stole My Fun on amazon.com.au now. 
Written by
kidsonthecoast