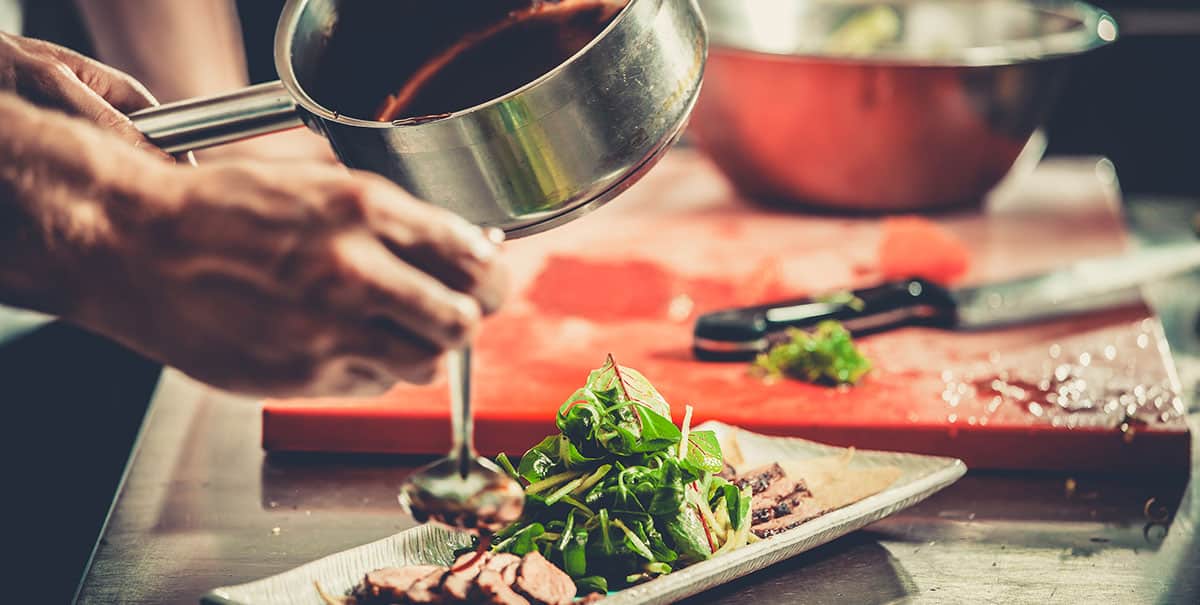 Local Life
The local chef training the Sunshine Coast's next generation of chefs
Having spent more than 35 years in the hospitality industry, running his own businesses, cooking on television and catering for some of Australia's biggest stars, Chef Paul Breheny has had an illustrious career few could only dream of.
Paul Breheny fell in love with cooking from a young age, making his first loaf of bread at just five years old. Raised in Derbyshire, England by his publican parents, he was no stranger to the kitchen when he was growing up. Fast-forward to his teenage years and there was no question when it came to what he wanted to do for a living.
Attending a catering college in the United Kingdom, Paul spent two years studying everything from making beds to cooking for the masses. Hungry to learn more and broaden his skills, he spent his first four years working for a variety of different restaurants and establishments, before making the move to Cronulla with his Australian wife. There, he cooked for high flying executives and senior politicians, before starting a successful film catering business that prepared food for the cast and crew of shows like Home and Away and Australian Idol. He eventually sold this to open award-winning Sydney restaurant Fratelli Del Mare, which he co-owned and operated for 10 years.
By this time, Paul had developed a passion for seafood and a knowledge of the entertainment industry, which he put into practice as the co-producer and presenter of TV show, The Hook and The Cook.
"It's been pretty successful. When we were on TV, we got to go to America with it, and now we're on YouTube, we have 18,000 subscribers and some pretty big name fishing sponsors," Paul said.
Paul has also worked as a commercial cookery trainer since 2007, joining the TAFE Queensland team at their Mooloolaba campus in 2016. Paul now spends his time working as part of a highly experienced team of chefs who train the Sunshine Coast's next generation of chefs in the latest cooking techniques and provide them with invaluable skills. Their training often sees them landing jobs working for some of the Coast's—and the country's—most prestigious restaurants.
Paul and his fellow cookery trainers regularly consult with local businesses to ensure they have their finger of the pulse of the food industry, so they can equip their students and apprentices with well-rounded knowledge. This allows their students to enter the workplace as confident and capable employees. The Mooloolaba campus even has students operate a live restaurant, where they speak to customers and put everything they've learned into practice.
"When I explain to other chefs what we do here, they are often shocked—they can't believe the modern techniques we are teaching the students and the equipment we have. We're up there with what's happening in Sydney and Melbourne."
With flexible delivery options for apprentices, TAFE Queensland has adapted to ensure young chefs receive the best start to their career whilst also fulfilling the training needs of local businesses.
Visit www.tafeqld.edu.au or call 1300 308 233 to find out more about TAFE Queensland's cookery courses and to enrol.
---
RELATED:
Learn how to protect yourself online
The future of education – 2018 and beyond