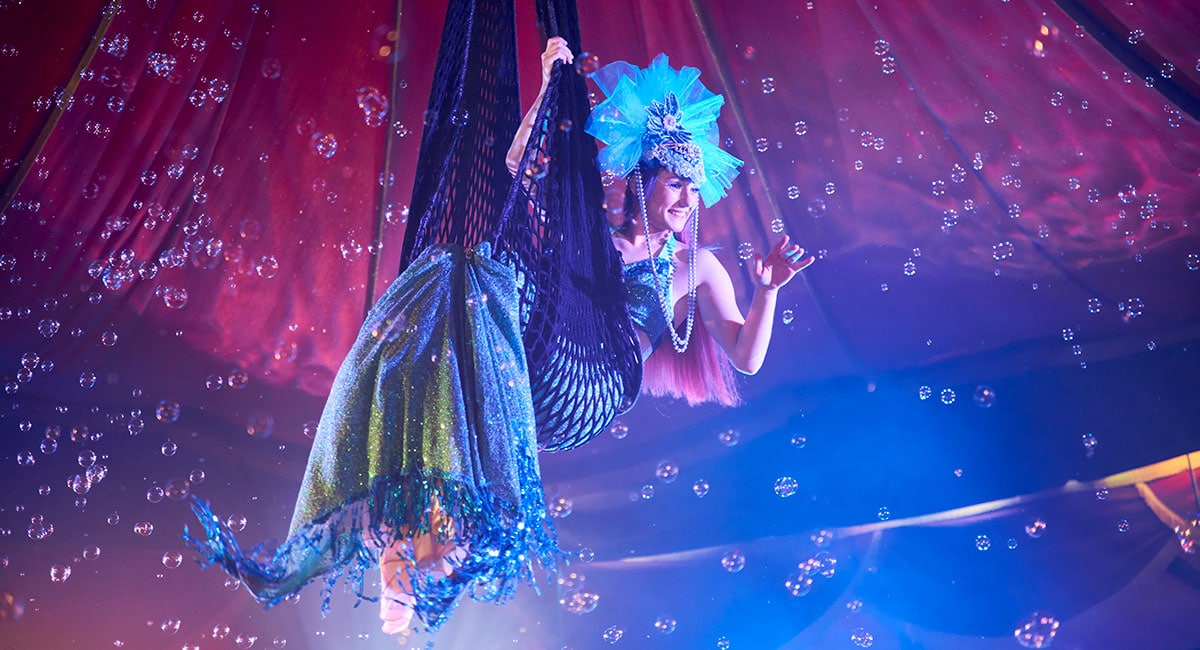 Local Life
We meet a real-life mermaid!
The wonderful Horizon Festival returns to the Sunshine Coast this August, bringing 10 days of arts-fuelled fun to families across southeast Queensland.
Top of our must-see list at the 2021 festival has to be Circus Wonderland – A Mermaid's Tale. Held at the spectacular Wonderland Spiegeltent, that will be erected in Cotton Tree Park for the duration of the festival as festival HQ, this captivating mix of acrobatics, aerials and comedy brings to life mermaids, sailors and plenty of funny characters from the sea.
We were lucky enough to chat to Maddy Burleigh, who plays the mermaid in the show, to find out more about circus life and what it's like to be a 'real life' mermaid.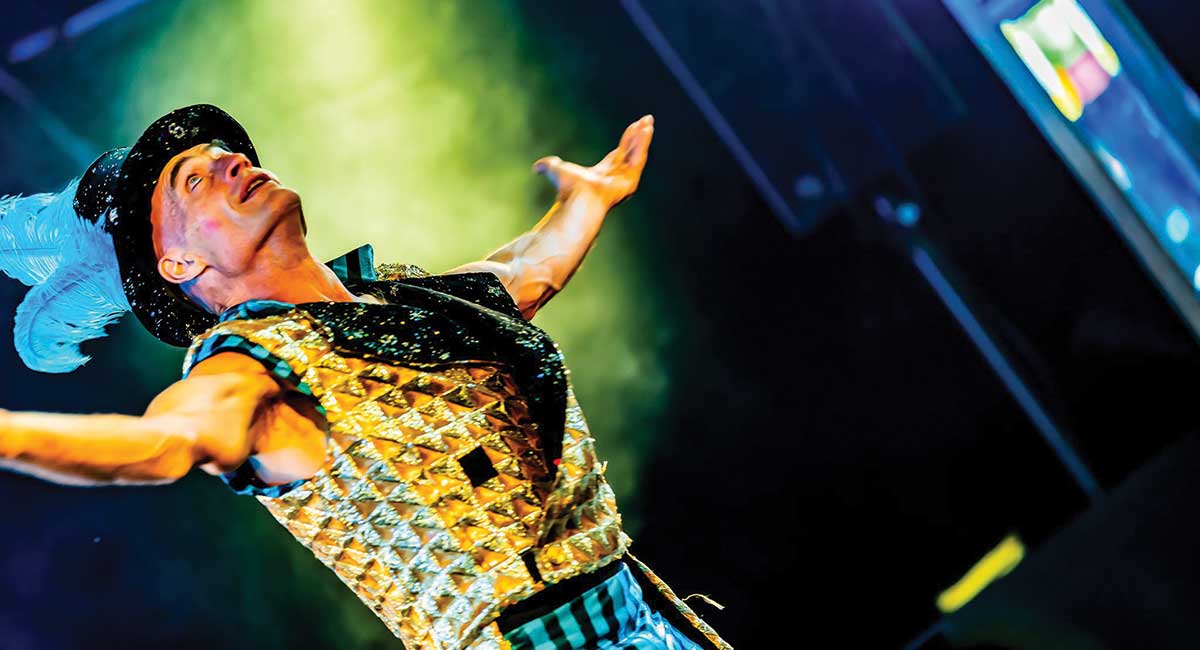 How long have you been with Circus Wonderland and what was your path to joining the circus?
I have been with Circus Wonderland for three years now. I stumbled upon circus classes one day and tried the aerials. After that I tried everything I could and found what I enjoyed most: acrobatics with the sailor and gracefully flying in the air on the aerials!
What do you think kids will love most about the upcoming show?
I think that not only the kids but the adults will love how fun and funny the show is!
What is your favourite part of A Mermaid's Tale?
My favourite part of the show is at the beginning, when I meet the sailor and it's love at first sight and we perform a beautiful perch act together.
Any extra bits to watch out for?
Keep an eye on our lifesaver Barry! That's all I can say!
Any tips for families coming to the show?
Barry tends to be very clumsy, so the front row is a potential splash zone! Also bubbles don't taste as good as they look!
What makes this such a great show for families?
The show is enjoyable, engaging, and interactive for all ages. It will have you laughing and on the edge of your seats with the incredible talents of the whole cast.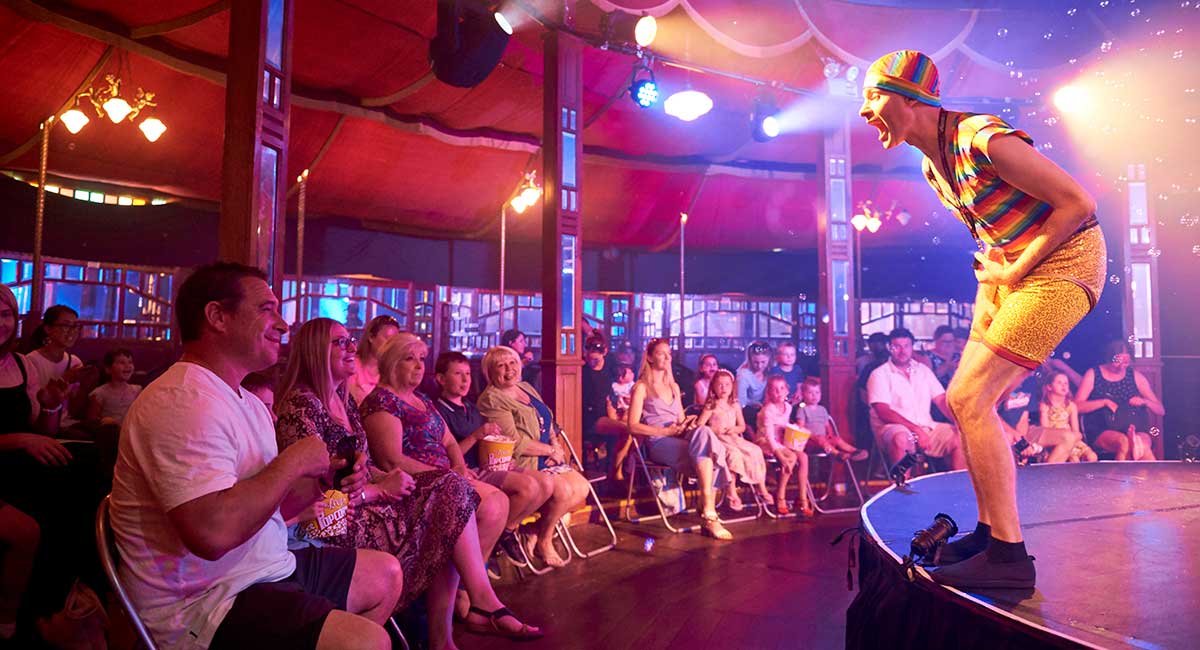 The mini Coasters were so blown away that we were chatting with a mermaid, they also insisted on asking their own questions… and of course they stole the show! #ImOutOfAJob
What is your favourite thing about being a mermaid?
Adventuring through the sea, looking for lost treasure in old sunken ships! Playing with the sea creatures, and swimming with my dolphin friends is definitely one of my favourite things to do. But also not having to add salt to any of my food!
What is the hardest thing about being a mermaid?
Getting my land legs and having to remember how to walk again. It's also very hard to keep my home clean when bottles and nets keep getting washed up.
As you are a mermaid in the circus, can you do lots of cool tricks?
I can do lots of cool tricks not only in the water but on other humans and even in the air!
Do you live in the ocean, or does the circus have a pool?
We mostly perform near the ocean soI can go home when I lose my land legs. If we are not near the sea we have a large pool I can relax in.
How do you go between land and sea?
I was born with my mermaid tail. When you are old enough you are able to shed your tail for human legs for a short time, but we must drink lots of water to stay hydrated and  take lots of baths so we don't dry out!
How can I be a mermaid when I grow up?
With a little bit of mermaid magic and lots of swimming practice you may just start to grow your own tail!
What do you do on your day off?
I love exploring the human land and meeting all of the friendly people! But I also enjoy searching for sea shells and pearls in the ocean on my days off.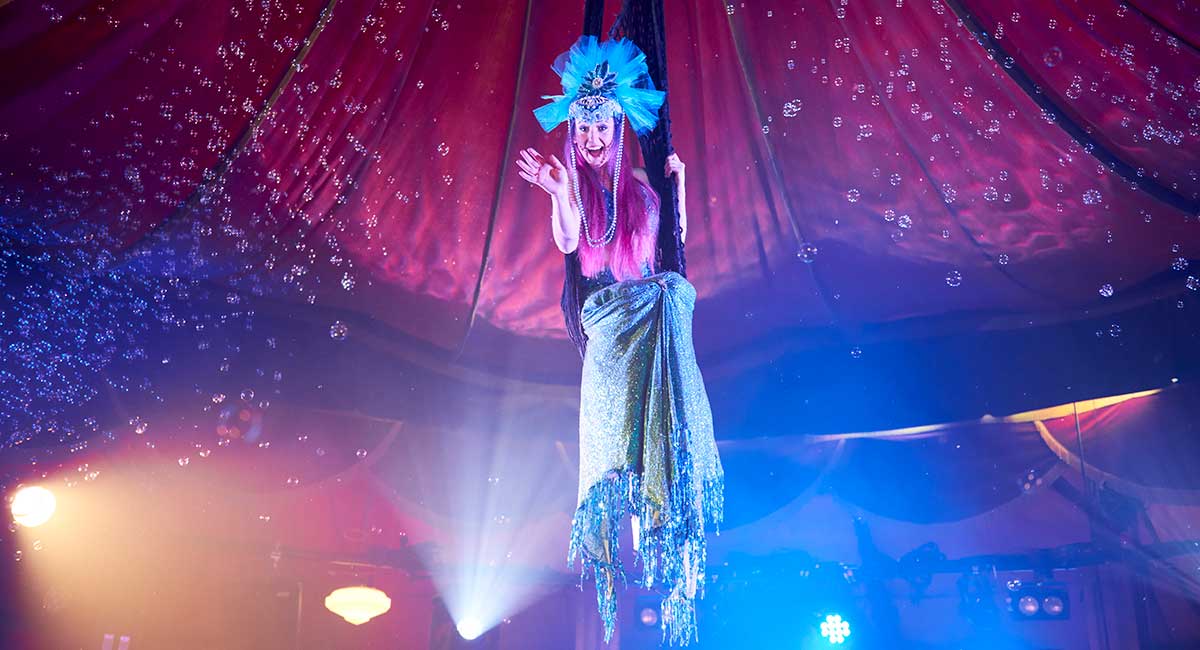 When: 28 & 29 August, 3-5 September
Where: Wonderland Spiegeltent, Cotton Tree Park
Tickets: www.horizonfestival.com.au
RELATED:
Sunshine Coast's best bike rides for families
Sunshine Coast Libraries celebrates the First Nations 
Written by
Kids on the Coast/Kids in the City