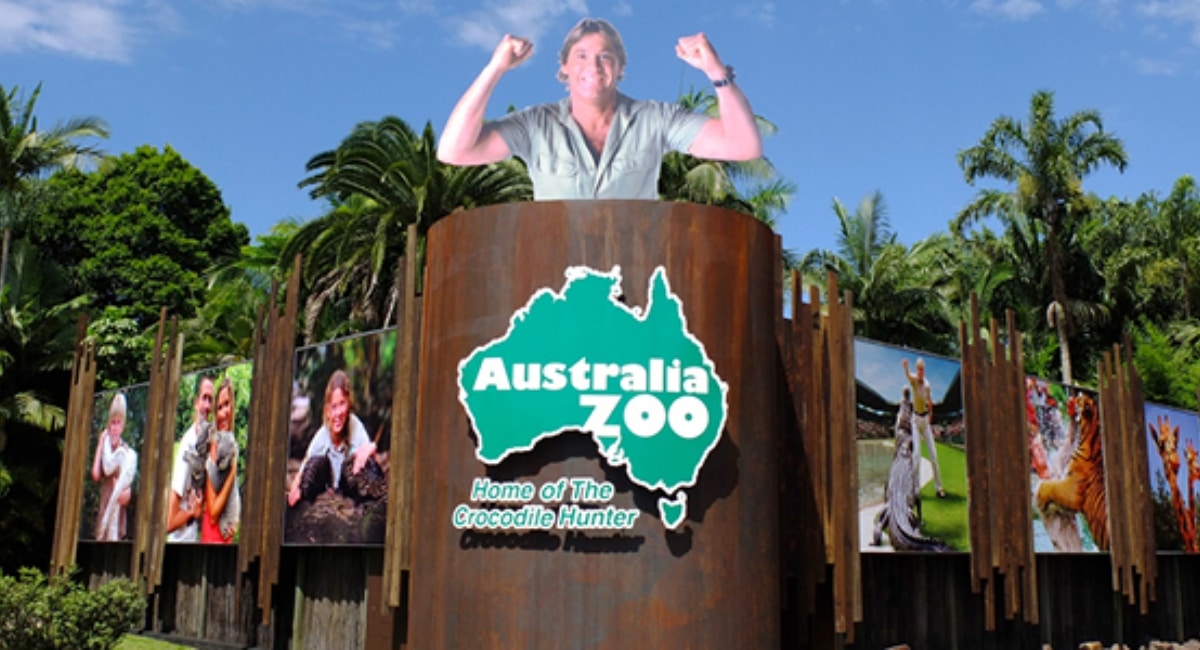 News
'A matter of months': Australia Zoo to open The Crocodile Hunter Lodge
The late Steve 'The Crocodile Hunter' Irwin's dream of opening luxury accommodation at Australia Zoo is about to become a reality. The Crocodile Hunter Lodge at the popular Sunshine Coast tourist attraction will open to guests from June.
An announcement was shared on the Australia Zoo Facebook page on Tuesday, April 26.
Irwin's 23-year-old daughter Bindi also shared the news via her Instagram page. She says it had long been a dream of her father's to combine wildlife conservation with a five-star holiday experience.
"Enjoy wildlife, fine dining and admission to Australia Zoo all included in your stay," Ms Irwin writes. "Dad had dreamed about this for years and opening day is almost here."
Photographs reveal the lodge is nearing completion.
Bindi Irwin was eight years old when her father died in September 2006. Steve Irwin was filming a documentary in Batt Reef, Queensland when he was pierced in the chest by a stingray. He was 44 years old.
Since his death, Steve's family — including Bindi, his widow Terri, son Robert and son-in-law Chandler Powell — has continued his conservation work at Australia Zoo.
View this post on Instagram
What you can expect at the lodge
According to the Queensland Department of Tourism, the Crocodile Hunter Lodge will feature accommodation "ranging from high-end luxury cabins to bush camping experiences". The site will include eight luxury cabins, a group camping area, restaurant, reception and pool.
Australia Zoo says the Lodge will "reconnect guests with nature, and is home to beautiful native wildlife, with black cockatoos and kangaroos visiting most days". The Lodge will overlook a state-of-the-art home for the Zoo's resident emus, kangaroos and koalas.
In March, Robert Irwin gave a 'sneak peek' at the resort in a YouTube video.
Are you excited about The Crocodile Hunter Lodge?
---
You might also like…
$10m luxury farm stay 'Sixty6 Acres' proposed for Woombye
Written by
Calista Bruschi
When she's not moulding Play-Doh or dancing in the living room with her children, Calista Bruschi is an editor and writer. She has oodles of experience working on newspapers, magazines and websites. Calista likes to organise and be organised. She loves being a mum, Italian food, wine, sport and stationery. She hasn't sleep a full night in more than five years and is powered by coffee.