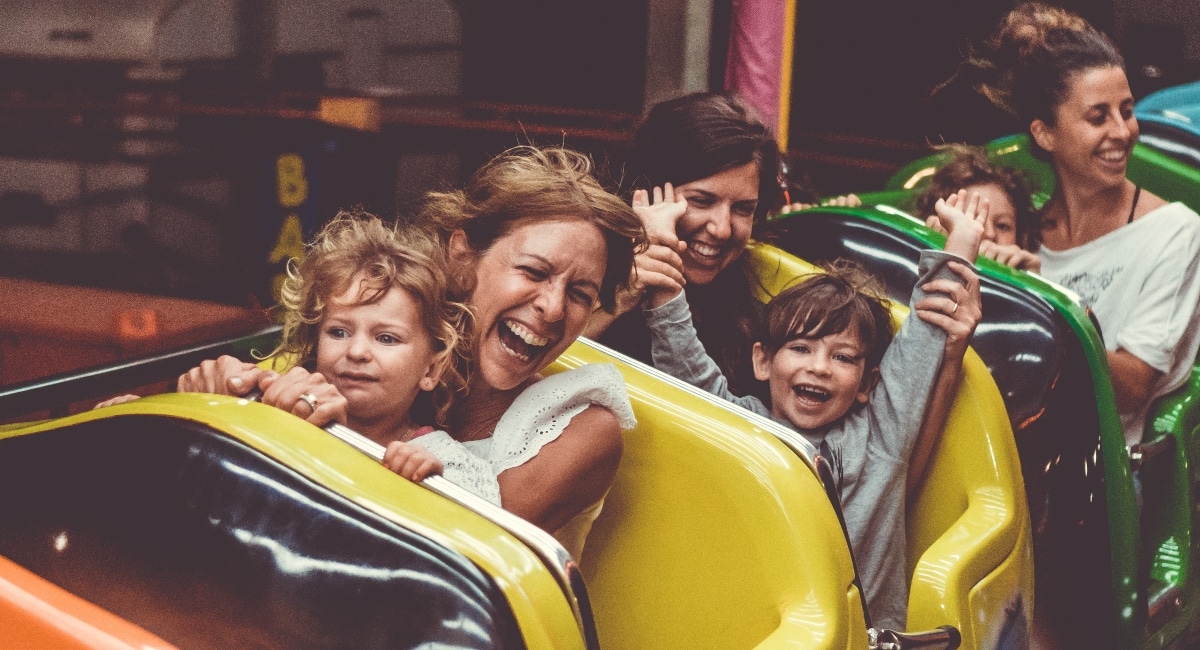 News
Australia's best 'value for money' theme park revealed
Australian theme park are a 'school holiday saviour' for families. But which one offers the best value?
We've gathered a list of the nation's best theme parks, and based on data from the team at WeThrift we can reveal the most affordable park in the country based on cost per rollercoaster ride.
The number one pick in Australia? That honour goes to Queensland's own Aussie World on the Sunshine Coast.
Aussie World, Caloundra, Sunshine Coast
With an average cost of $2.10 per ride, Aussie World is much loved among families with younger children. It attracts a smaller crowd and has an old-school charm about it.
There are 21 rides to enjoy and visitors are charged $44 to enter the park (or $158 for a group of four) when you book online.
If you're looking for somewhere to escape the summer heat, head to Leak'n Logs, the water play area that features a walk-through mist shed. You can also get drenched at the outback log waterfall.
Among the attractions at Aussie World, you'll find a ferris wheel, chair swings, the Space Shaker Spinning Ship and coming soon, the Dingo Racer!
View this post on Instagram
What about the rest of the field?
Melbourne's Luna Park took out second spot, with an average cost of $2.71 per ride. If you happen to be south of the border, there are 19 different rides for a ticket price of $51.50.
The Big Splash Water Park in Canberra, Adventure World in Perth, and Gumbuya World at Tynong round out the top five amusement parks in Australia offering best value for money.
And the Gold Coast?
According to the data, Dreamworld and Wet 'N' Wild Water World on the Gold Coast made it into ninth and 10th spots respectively.
From rollercoasters to family fun Dreamworld has 20 rides and various attractions to explore. The cost of entry is $99 (that's the Dreamworld Saver Annual Pass), so you're paying about $4.95 per ride.
Though not the best value, it's still good value at Wet 'N' Wild Water World. You can get into the Village Roadshow theme park for $79 (a Single Day Pass). With 15 rides on offer, you're spending about $5.93 per ride.
Written by
Calista Bruschi
When she's not moulding Play-Doh or dancing in the living room with her children, Calista Bruschi is an editor and writer. She has oodles of experience working on newspapers, magazines and websites. Calista likes to organise and be organised. She loves being a mum, Italian food, wine, sport and stationery. She hasn't sleep a full night in more than five years and is powered by coffee.