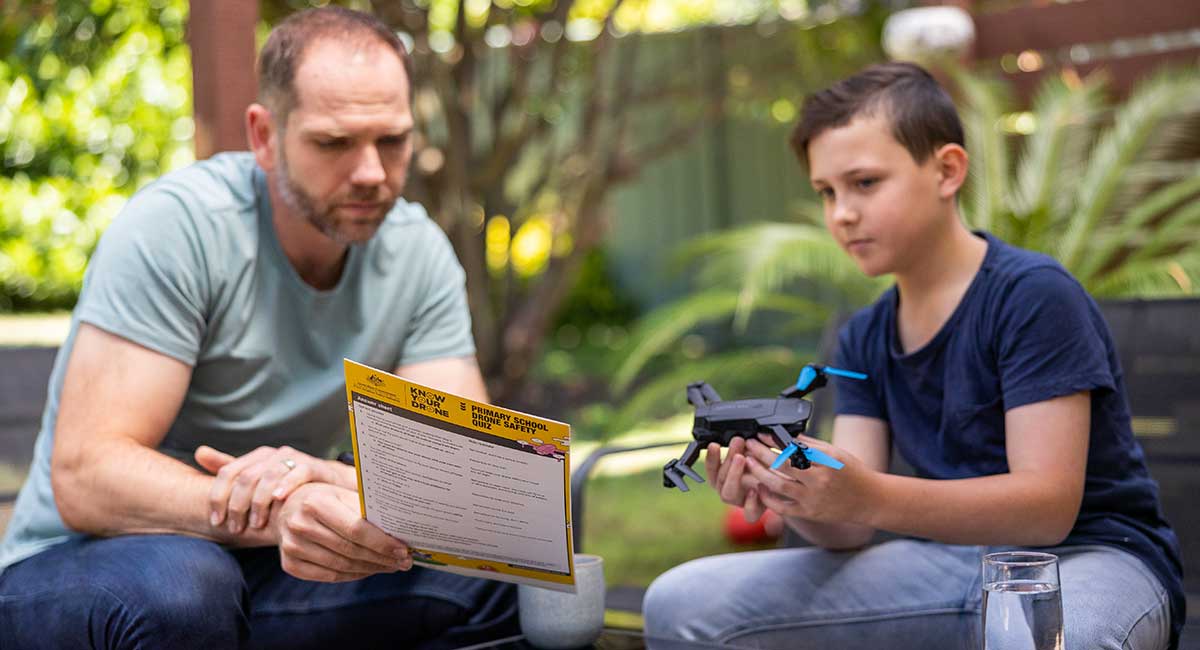 News
Drone safety to be taught in classrooms Australia-wide
Record numbers of Australians of all ages continue to fly drones for fun and recreation, but children are increasingly becoming modern-day aviators. To help future pilots acquire the skills they need to ensure safe flying, the Civil Aviation Safety Authority has launched a new safety campaign in schools.
The aviation regulator partnered with specialists in youth education to develop resources and lesson ideas. CASA spokesperson, Sharon Marshall-Keeffe, says Education Services Australia was consulted to align the information with the Australian curriculum.
"We have to build awareness, understanding and acceptance of drone safety rules and regulations among young people aged 10 to 16, teachers, parents and carers," Marshall-Keeffe says.
She says children will be able to test their drone safety knowledge through quizzes, school-based learning activities and teacher-led discussions.
The dedicated education resources section can be found on the Know Your Drone website.
Marshall-Keeffe also recommended using CASA-verified safety apps to find out where it's safe to fly.
"It's also important to raise awareness of the incoming operator accreditation and registration requirements affecting people over 16," Marshall-Keeffe says.
She says unless flying at a CASA-approved flying site, children under 16 must be supervised by an accredited adult.
Safety at the forefront of drone rules
Education Services Australia CEO Andrew Smith says it's proud to be playing a role in providing school children with access to information about rules, regulations and flying zones.
He says children must understand the rules and regulations in place. The rules are there to keep them and others safe while they enjoy the freedom that comes with flying drones.
"We hope that by arming our pilots of tomorrow with the information they need today, they will take to the skies with confidence, in a safe and responsible manner," Smith says.
Find more information about the do's and don'ts of drone flying at CASA's Know Your Drone website.
---
You may also like…
Teaching kids to get around without technology
6 kids coding programs where you don't have to be a tech expert
Can you use technology to strengthen relationships?
Written by
Angela Sutherland
After spending many years hustling stories on busy editorial desks around the world, Angela is now mum of two little ones and owner/editor at Kids on the Coast / Kids in the City. She is an atrocious cook and loves cutting shapes to 90s dance music.