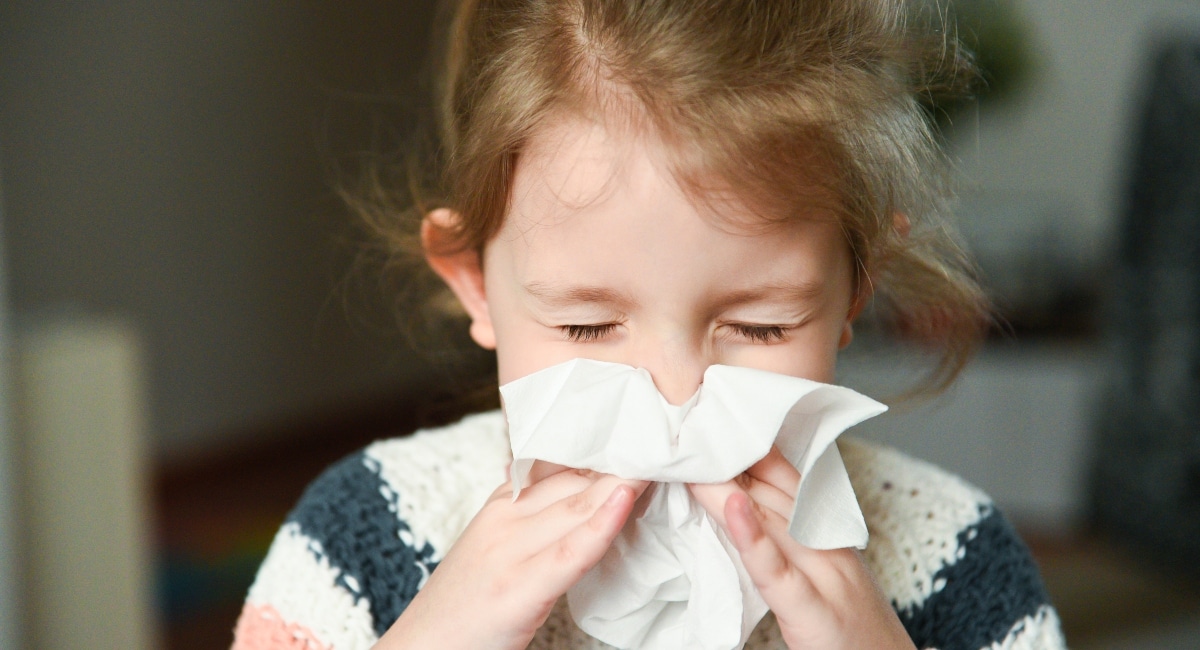 News
Experts warn young children at greatest risk of flu this season
Young Australians are emerging as the most at-risk age groups for influenza as the country sees an early start to the flu season.
According to the Australian Department of Health's Influenza Surveillance Report this year, people aged 15–24 years and children aged younger than 10 years have had the highest influenza notification rates.
In Queensland, a jump of 130 per cent in flu cases in one week has experts issuing warnings that young children will be most vulnerable this season.
Queensland Health information reveals that since the start of April, 457 people have been admitted to Queensland public hospitals with flu. Thirty of those people required intensive care.
The data also shows that 180 people have been diagnosed with having both coronavirus and flu at the same time. Half of those people were between the ages of 10 and 29.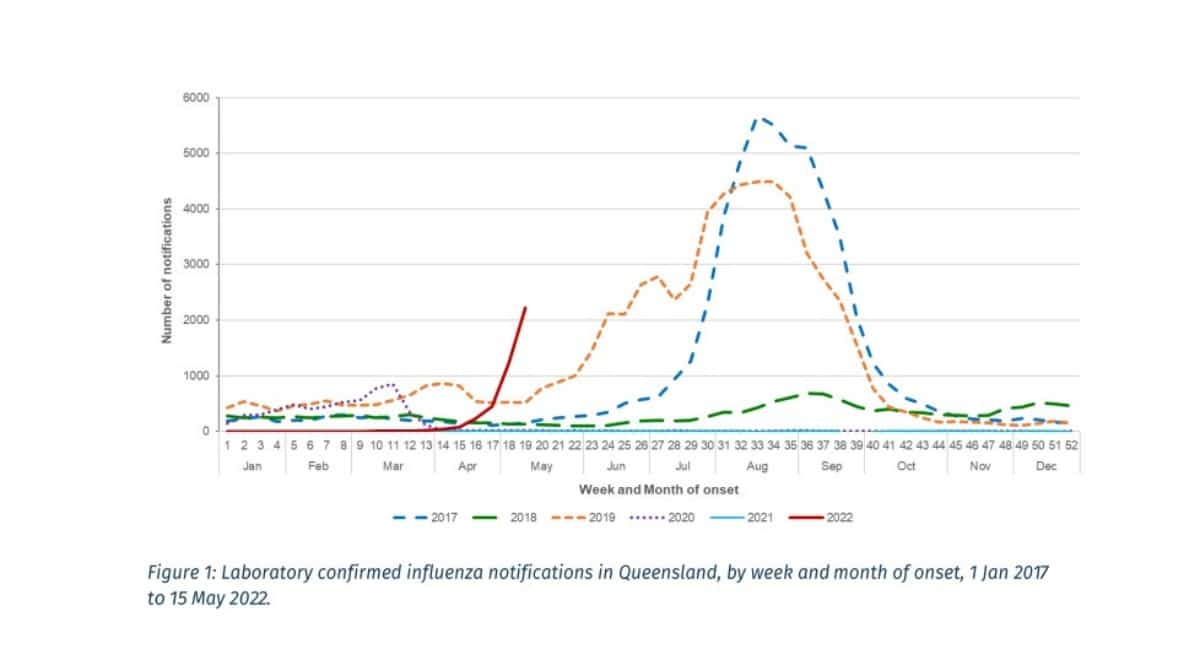 Risk of flu has health system on high alert
The health system is bracing for a surge in flu cases in winter. Doctors have warned that Queenslanders are much more vulnerable to the flu than they have been in the past year.
"Influenza is on the rise in Australia," infectious diseases expert Professor Robert Booy told 9 News recently. "With the borders opening, with winter coming and with more crowding we expect to see a surge in April-May."
Queensland Children's Hospital infectious diseases doctor Angela Berkhout says children aged two years and younger have low levels of natural immunity to flu as a result of COVID-19.
In 2021, COVID-19 health directions kept flu numbers down. Yet, the reopening of borders and easing of restrictions across Australia have increased people's vulnerability to new viruses.
"We can't be complacent," Dr Berkhout says.
"People think 'I've got a well child, they've got no underlying medical problems so my child will be fine'. Unfortunately, it's unpredictable.
"We know that there are children who've been previously fit and healthy who unfortunately catch influenza and have severe disease and complications related to influenza."
Dr Berkhout says flu can be serious in children. The virus is capable of causing inflammation of the heart muscle (commonly referred to as myocarditis) and swelling of the brain (encephalitis).
She says though it's rare, some children die from influenza.
"We know that there are children who've been previously fit and healthy who unfortunately catch influenza and have severe disease and complications related to influenza," Dr Berkhout told the ABC.
Premier offers free flu jabs
Across Australia the number of flu cases already reported is up. Already there have been more than 11,000 cases reported compared to 240 cases recorded at this time in 2021. In Queensland, cases jumped from 1,848 to 4,282 in a week.
Queenslanders will have access to free flu jabs across the state as the State Government seeks to curb rising cases.
Premier Annastacia Palaszczuk says after two years of low flu numbers due to COVID-19, influenza A cases are on the rise.
"We have large number of concerns at the moment because our cases are doubling and escalating quite quickly," the premier says.
The free flu shots are available from Tuesday, May 24 until Thursday, June 30.
Queensland Health Minister Yvette D'Ath says this year's flu season is likely to be the worst in a decade.
Other precautions you can take to minimise the risk of flu
The most common flu symptoms include fever, dry cough, headache, muscle and joint pain, a sore throat and a runny nose.
In addition to vaccination, there are other ways you can protect yourself, your family and those around you.
Make hand hygiene a priority
Keeping everyone's hands clean is one of the simplest and most effective ways to stop germs spreading. Wash hands with soap and water, or an alcohol-based hand sanitiser.
Remember — washing your hands properly takes about as long as singing 'Happy Birthday' twice.
Avoid touching your eyes, nose and mouth
Germs more likely enter your body through the eyes, nose and mouth. Reduce the risk of infection by keeping your hands away from you face.
If you do have to touch your eyes, nose or mouth, do it with a clean tissue, or wash your hands first.
Steer clear of sick people
Flu is contagious. It spreads easily in crowded spaces, such as schools, during public events, in nursing homes and on public transport.
If you don't feel well, stay home. Being around others when you are unwell put them at risk. This is especially true for people who have chronic medical conditions like cancer and heart disease.
Quickly isolating yourself can prevent flu from spreading and save lives!
---
You might also like…
Find an after hours or 24-hour doctor in Brisbane
7 Mum-tested natural remedies for fighting kids' colds
Written by
Calista Bruschi
When she's not moulding Play-Doh or dancing in the living room with her children, Calista Bruschi is an editor and writer. She has oodles of experience working on newspapers, magazines and websites. Calista likes to organise and be organised. She loves being a mum, Italian food, wine, sport and stationery. She hasn't sleep a full night in more than five years and is powered by coffee.