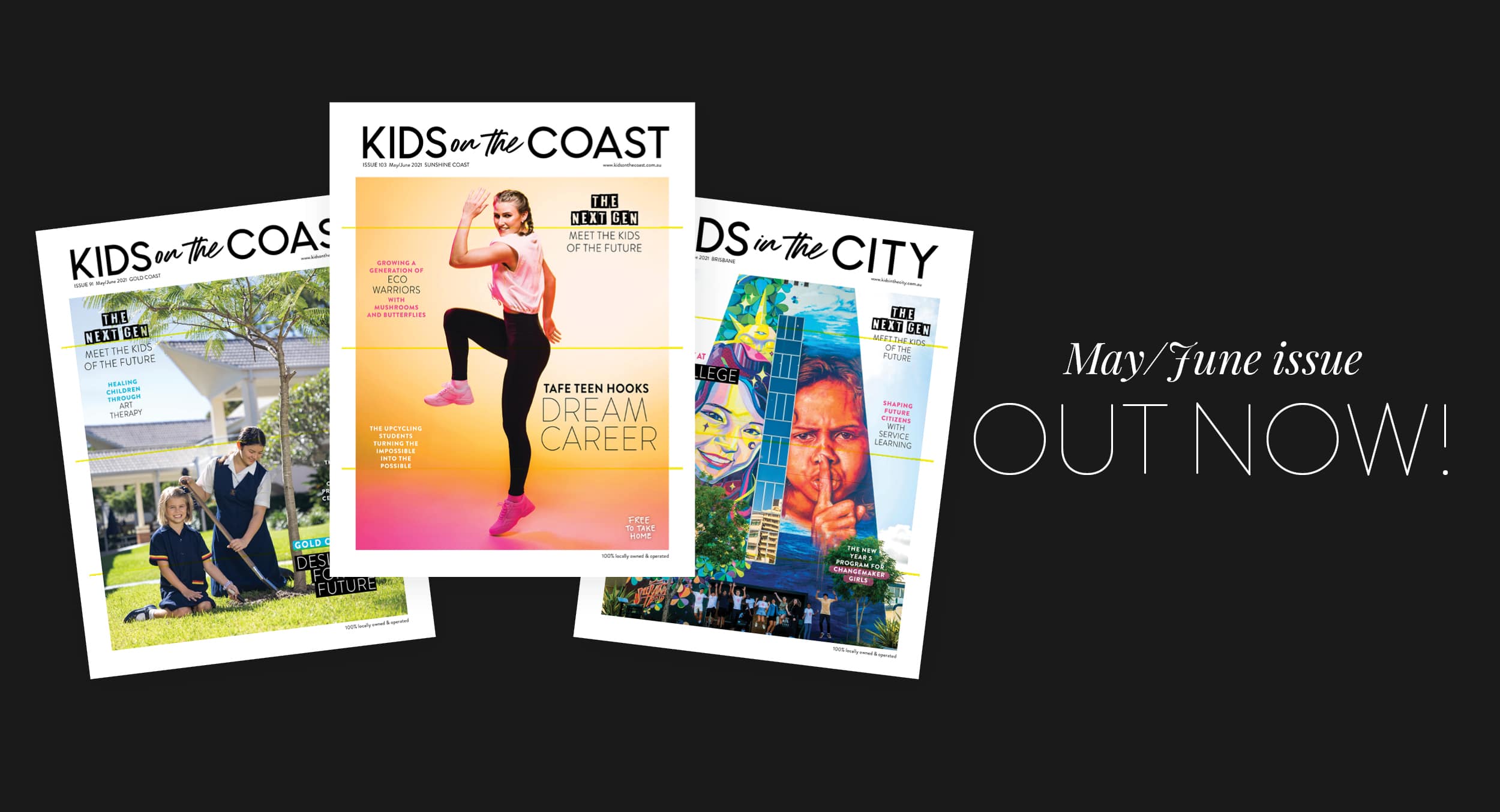 News
May/June issue - OUT NOW!
I'm often amazed by the next generation coming through. It seems there is always an inventive child designing a gadget to clean up the ocean or launching a community project to improve lives.
We are in the era of the innovators and the change makers; a time where anything is possible and kids are rising to the challenge.
A lot of this may be down to the opportunities available today. The technology revolution has opened doors we never imagined possible when we were younger. But I also believe that it is due to the parents (yay, you!). Most of the time we see ourselves as 'just another frazzled parent'. We don't have the time (or energy) to change the world—or even to fold the laundry. However, as we busily raise the next generation, we literally have the future in our hands. So, take a moment to pat yourself on the back, because the kids growing up today are thoughtful, creative, and eager to make our world a better place.
With this in mind, this issue we step into the future and meet the next generation! Get ready for some feel-good vibes, as we meet the kids bringing a positive change to the region and the schools and organisations making that possible.
And, in doing our own bit to support the next generation, 5 per cent of our profits from this issue will go straight to Kids Helpline. #GoodDeed. Operated by our official charity partner, yourtown, Kids Helpline is a critical service to have in your village. Add the number to your family essentials contact list and check out their website. With supervised chatrooms and a site full of resources for young people navigating life today, it's so much more than a helpline. It is well worth making your child aware there is support there, should they ever need it.
Pick up a print copy from parenting hotspots across the region, or read the digital versions online here.
Don't want to miss a copy? Why not subscribe and have the magazine delivered to your door?!
Written by
kidsonthecoast