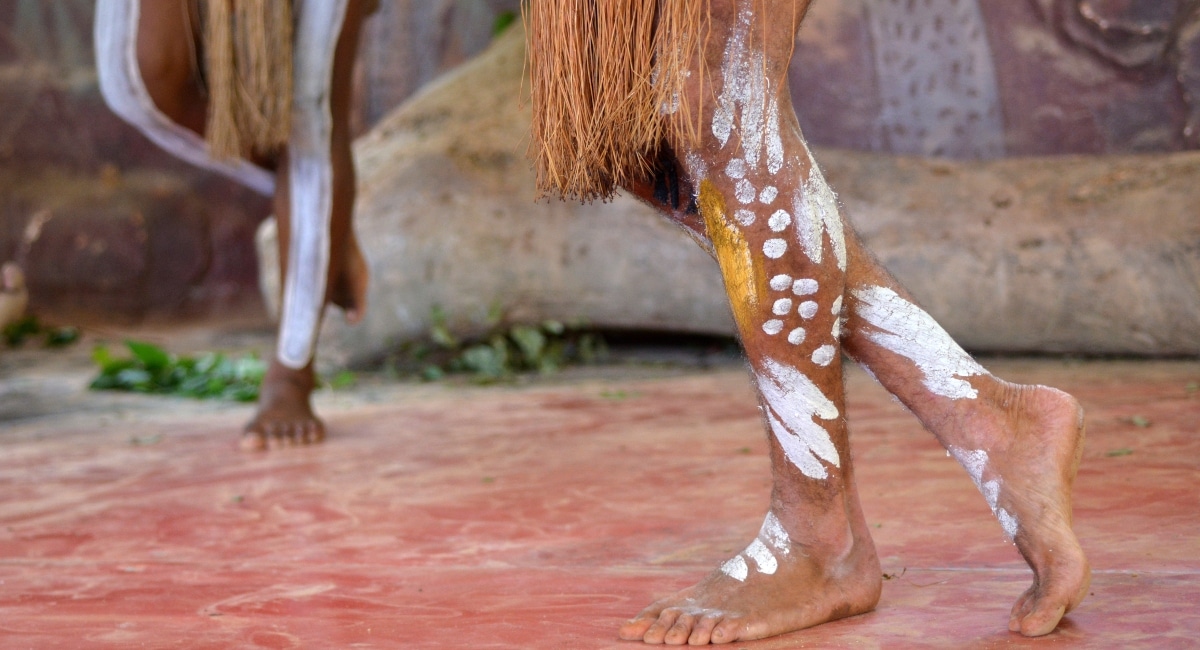 News
National Reconciliation Week events across Brisbane
National Reconciliation Weeks kicks off on Friday, May 27 and there are plenty of activities and events planned across Brisbane. From the Gallery of Modern Art to local libraries, Brisbanites are being invited to engage with our unique history and activate the spirit of reconciliation.
This year's theme of National Reconciliation Week is 'Be Brave. Make Change'. It calls on Australians to take 'brave actions' to 'tackle the unfinished business of reconciliation'.
There are dozens of events planned across the county, including film festivals, talks and exhibitions, storytelling, dance workshops, markets and more. Here are some of our top picks to celebrate the week in Brisbane.
National Reconciliation Week events
Wear It Yellow
Friday, May 27 to Friday, June 3
Aboriginal-led organisation Children's Ground urges schools, businesses and individuals across the traditional lands of the country's more than 500 Aboriginal and Torres Strait Islander communities to Wear It Yellow and fundraise for change. Funds go directly to Children's Ground, which says it will use them to "help brighten the future for First Nations children and their families".
For more information, visit the Wear It Yellow website.
Virtual Indigenous Film Festival
Thursday, May 26 to Monday, May 30
Online, the Virtual Indigenous Film Festival (VIFF) is showcasing First Nations cinematic talent with a collection of award-winning films. VIFF will screen the first two episodes of Firebite, the desert vampire series from filmmakers Warwick Thornton and Brendan Fletcher, as well as documentary Off Country, which follows the lives of seven Aboriginal students as they transition to their new lives at one of Australia's most elite boarding schools. My Name is Gulpilil, the 2021 documentary following revered Yolngu actor David Gulpilil, and Wash My Soul in the River's Flow, the love story of Archie Roach and Ruby Hunter, are also screening.
These stories, and those in the shorts stream, all seek to highlight "unique elements of Indigenous culture, experience and story", according to VIFF. Each screening will be followed by a Q&A panel discussion.
Find out more by visiting the VIFF website.
Brisbane National Reconciliation Week events
Mabo: 30 years on
Saturday, May 28 at 10am
State Library of Queensland invites members of the Torres Strait Islander community to celebrate the Legacy: Reflections on Mabo exhibition and acknowledge the remarkable life, politics, activism, and legacy of Eddie 'Koiki' Mabo. This year marks the 30th Anniversary of the landmark decision, which recognised in Australian law for the first time the right of Aboriginal and Torres Strait Islander peoples to their lands.
Book to join for the performances, conversations, exhibition viewing and more.
Where: Queensland Terrace, Level 2 State Library of Queensland, Stanley Place, South Brisbane
For more information or to register your attendance, visit the website.
Art & This Place
Sunday, May 29 from 11:30am to 12:30pm and 2pm to 3pm
At the Gallery of Modern Art, emerging Kamilaroi and Wiradjuri curator and artist Sam Harrison will lead a free tour exploring works in the gallery's Indigenous Australian Art Collection. Artists include Judy Watson, Doreen Reid Nakamarra, Ryan Presley and Vernon Ah Kee.
Where: QAGOMA, Stanley Place, South Brisbane
Find out more and book your tickets at the QAGOMA website.
Be Brave. Make Change – Ipswich
Tuesday, May 31 at 9:30am
Mission Australia Intensive Family Support Service, Ipswich are hosting a Be Brave, Make Change Reconciliation Week event. Enjoy a Welcome to Country as well as the 'Yarn for the Future' activity and dance performance by the Yuggera Dance Group.
Where: Ipswich Knights Football Club, Brisbane Road, Bundamba
For more information and to book your tickets, email [email protected].
Find out more about National Reconciliation Week and the events happening at the official website.
---
You might also like…
Get involved in National Reconciliation Week with these Sunshine Coast events
Written by
Calista Bruschi
When she's not moulding Play-Doh or dancing in the living room with her children, Calista Bruschi is an editor and writer. She has oodles of experience working on newspapers, magazines and websites. Calista likes to organise and be organised. She loves being a mum, Italian food, wine, sport and stationery. She hasn't sleep a full night in more than five years and is powered by coffee.