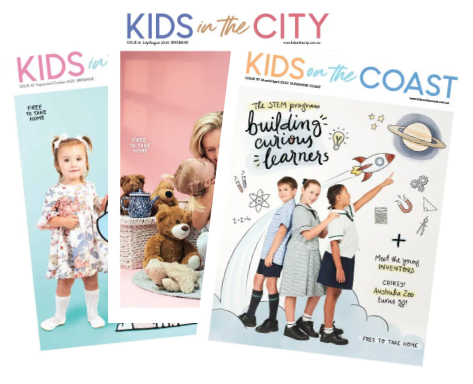 News
New Coles collectables launched to inspire little readers
Aussie kids are about to be captivated by the magic of storytelling with the new Coles collectables campaign, featuring pocket-sized books inspired by the award-winning Treehouse book series.
Coles has partnered with best-selling author Andy Griffiths and illustrator Terry Denton to create 24 Coles Little Treehouse™ books to collect, based on the much-loved characters from the most successful Australian kids' book series of the past decade.
From Wednesday 29 July, customers will be offered a free Coles Little Treehouse™ book with every $30 spent in one transaction at Coles supermarkets, Coles Express and Coles Online.
The series is aimed at encouraging a lifelong love of books, taking little readers on a journey to explore an ever-expanding treehouse with new and exciting titles like Jill's Little Big Book of Animals, Madam Know-it-all's Believe-it-or-not Book, Vegetable Patty and Elephant on a Bicycle.
Coles Chief Marketing Officer Lisa Ronson said Coles is thrilled to partner with Australia's most loved and talented author and illustrator duo to create a world-first collectable campaign that will bring the magic of books into millions of Australian homes.
"We wanted to find an engaging and sustainable way to bring joy and hours of entertainment to Aussie households. Our research found that while 83% of Australian households frequently encourage children to read, only 22% frequently purchased books for kids to read.
As a supermarket we know we can reach millions of our customers every week with these fantastic little books to read and enjoy with their kids," Lisa said.
"We all remember the excitement that the Coles Collectables Little Shop created for customers of all ages and we really wanted to create that same level of excitement for reading – because we know that enjoying books on a regular basis leads to improved literacy skills, better educational outcomes and happier children.
"The original Treehouse book series means so much to Aussie kids that it was an easy choice when looking for stories that would capture the imagination."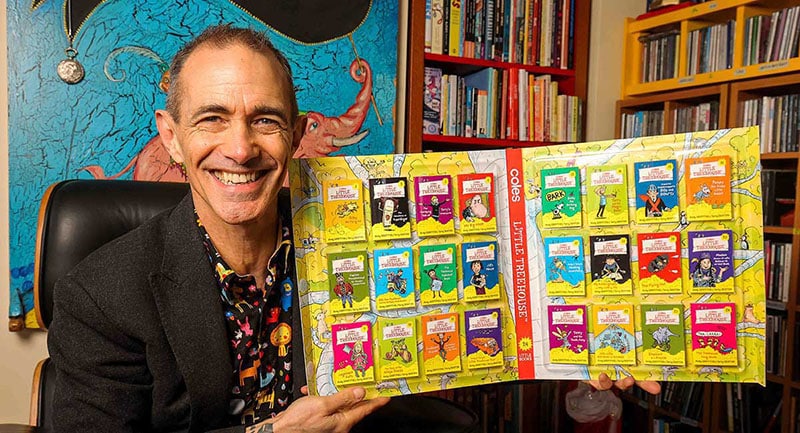 Andy Griffiths, renowned as Australia's most popular children's author said he and illustrator Terry Denton were proud to partner with Coles to share the Coles Little Treehouse™ with customers.
"We are truly excited to be able to share the Coles Little Treehouse™ book series with the children of Australia. We have always been committed to creating books that capture the hearts, minds and funny bones of children in order to foster a life-long love of reading," Andy said.
"This partnership with Coles means children across the country will be able to collect a miniature library of books aimed specifically at encouraging them to read. It's an unprecedented literacy initiative and we're delighted to be working with Coles to deliver such a significant and tangible benefit to the kids of Australia.
"Sharing books as a family is not only a profoundly pleasurable experience, it's also a powerful introduction to the wonder of books. One of the features that we are most proud of with the Treehouse Series — apart from the fact that they appeal equally to both boys and girls — is that they are capable of being enjoyed by the whole family."
---
You may also like…
Free digital books for Queensland kids
Students at Matthew Flinders Launch New Children's Book on the Sunshine Coast
Budding young author writes and publishes own book
Written by
kidsonthecoast