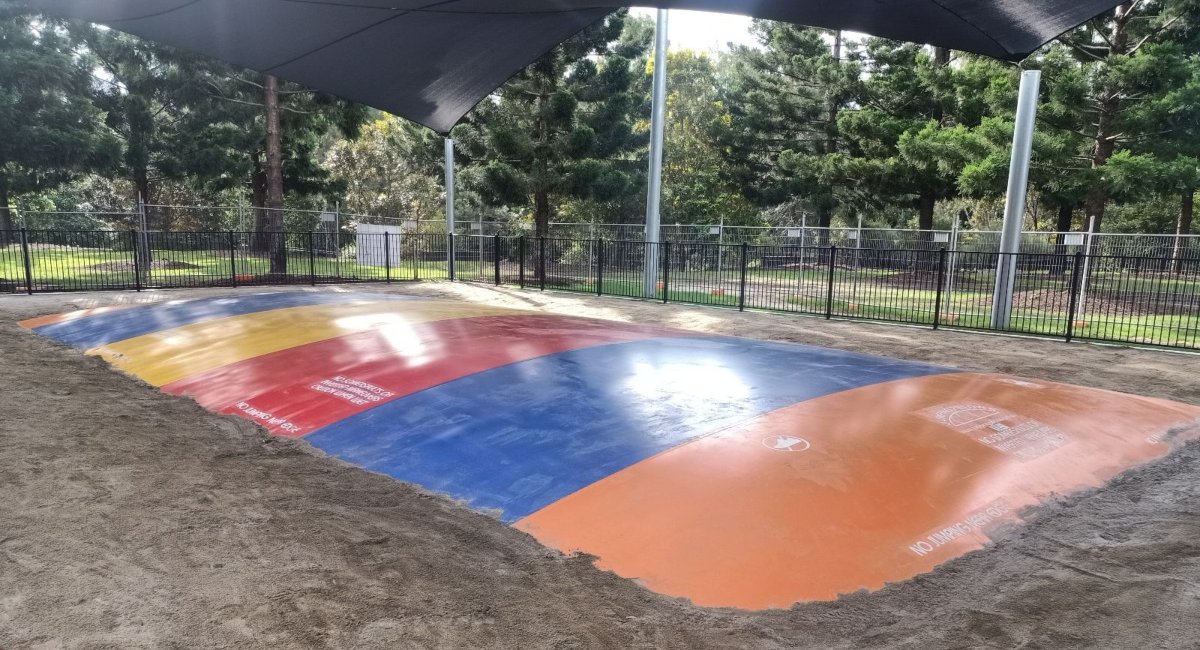 News
Jumping for joy! Rocks Riverside Park gets inflatable trampoline
Rocks Riverside Park, located at Seventeen Mile Rocks in Brisbane's south-west has a jumping pillow. Brisbane City Council officially opened it to the public on Friday, June 24.
Councillor Sarah Hutton says the Rocks Riverside Park jumping pillow is the first of its kind for Brisbane City.
Jumping pillows are hugely popular at holiday parks. The installation at Rocks Riverside Park adds another exciting element to the amenities it offers, like the Great Lawn, half-size baksetball court, junior playground, flying fox and water play area.
The jumping pillow is designed to withstand the weight of an average car. It includes soft-fall sand, fencing, an enormous shade structure and turf.
"Activating parklands and creating amazing outdoor spaces for families to enjoy is a huge perk of this job," Cr Hutton says.
About Rocks Riverside Park
Set on the site of the former Queensland Cement Limited quarry, Rocks Riverside Park features three major zones for families to enjoy. The river flat is a rich riverside environment, market garden and industrial site. The bushland ridge forms the backdrop to the river flat area. While the major green links the park to the suburbs.
Throughout the park there are industrial artefacts. Public art also reflects the park's industrial heritage.
During the warmer months, the water play and splash zone are drawcards for families. Kids play in the shallow water, run in and out of the fountains when they're activated and send boats made of leaves, sticks and paper down the watercourse into man-made rock pools. There are multiple shade sails covering most of the water play area.
There are also multiple play areas for kids, catering to the various age groups. Bigger kids will love the massive fort with its climbing and exploring options. There is also a flying fox, climbing net, swings, bike paths and a half court for basketball. Younger children delight in the fenced area, which has two smaller forts for those aged up to six years. There's also a sandpit, sand table, push-button water tap, toddler swings, bouncers and safari car seat.
---
You might also like…
The top 5 natural attractions in Brisbane and surrounds
14 of Brisbane's best playgrounds for kids
Written by
Calista Bruschi
When she's not moulding Play-Doh or dancing in the living room with her children, Calista Bruschi is an editor and writer. She has oodles of experience working on newspapers, magazines and websites. Calista likes to organise and be organised. She loves being a mum, Italian food, wine, sport and stationery. She hasn't sleep a full night in more than five years and is powered by coffee.