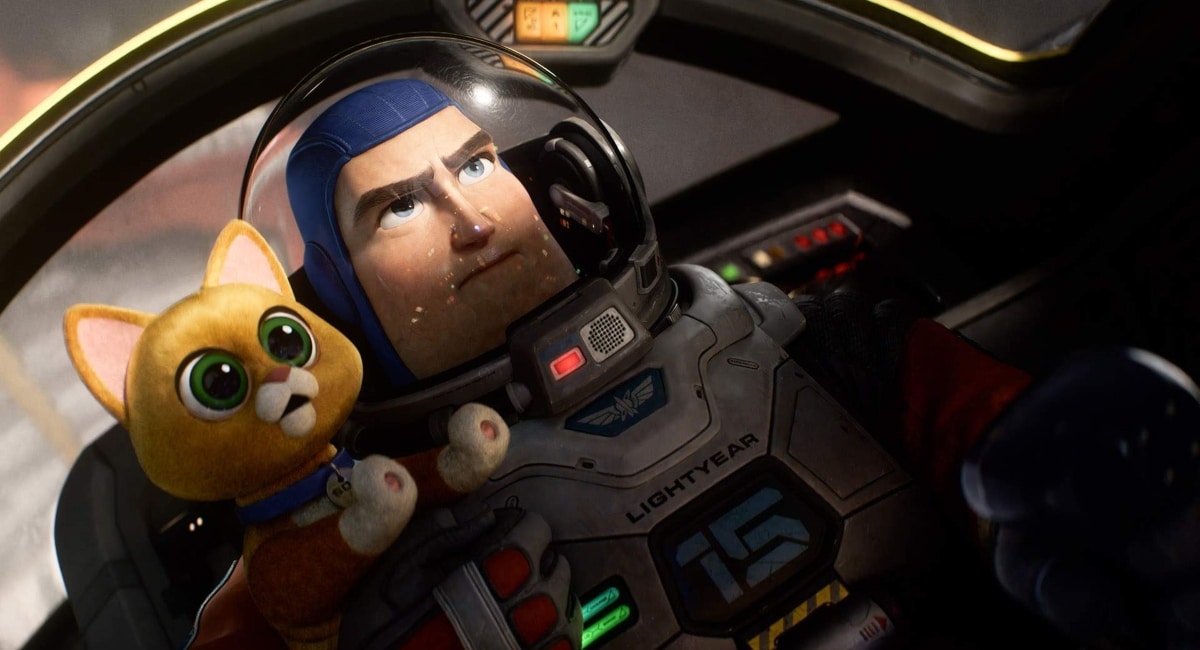 News
To Infinity and Beyond: New trailer for 'Toy Story' spinoff 'Lightyear'
Rocketing to Infinity and Beyond is the latest trailer for Disney Pixar's latest treat, Lightyear. The spin-off of the Toy Story franchise depicts the fictional Buzz Lightyear space ranger.
If you think this film is about how the talking toy was manufactured, you're wrong. (Yawn! Save that for the doco files.) Instead, Lightyear hones in on the 'flesh-and-blood' Buzz in Toy Story's world, i.e., the space ranger who inspired Andy to buy the toy that became a pivotal character in the four Toy Story films so far. This is the origin story you may have wondered about, but were too afraid to ask for.
Lightyear is directed by Angus MacLane. Think Finding Dory and Toy Story 2 and 3. It is produced by Galyn Susman.
Voicing the space ranger is Captain America, Chris Evans. He's swapping his spandex for a spacesuit.
He's joined by a cast that includes Taika Waititi, Dale Soules and Keke Palmer as new space ranger recuits.
The fresh Lightyear teaser reveals more about the time travelling storyline that will captivate audiences. The CGI-animated hits cinemas in June, which is unlike Pixar's previous releases Soul, Luca and Turning Red.
---
You might also like…
'The Bad Guys' Movie Review: It's criminally good fun
Written by
Calista Bruschi
When she's not moulding Play-Doh or dancing in the living room with her children, Calista Bruschi is an editor and writer. She has oodles of experience working on newspapers, magazines and websites. Calista likes to organise and be organised. She loves being a mum, Italian food, wine, sport and stationery. She hasn't sleep a full night in more than five years and is powered by coffee.