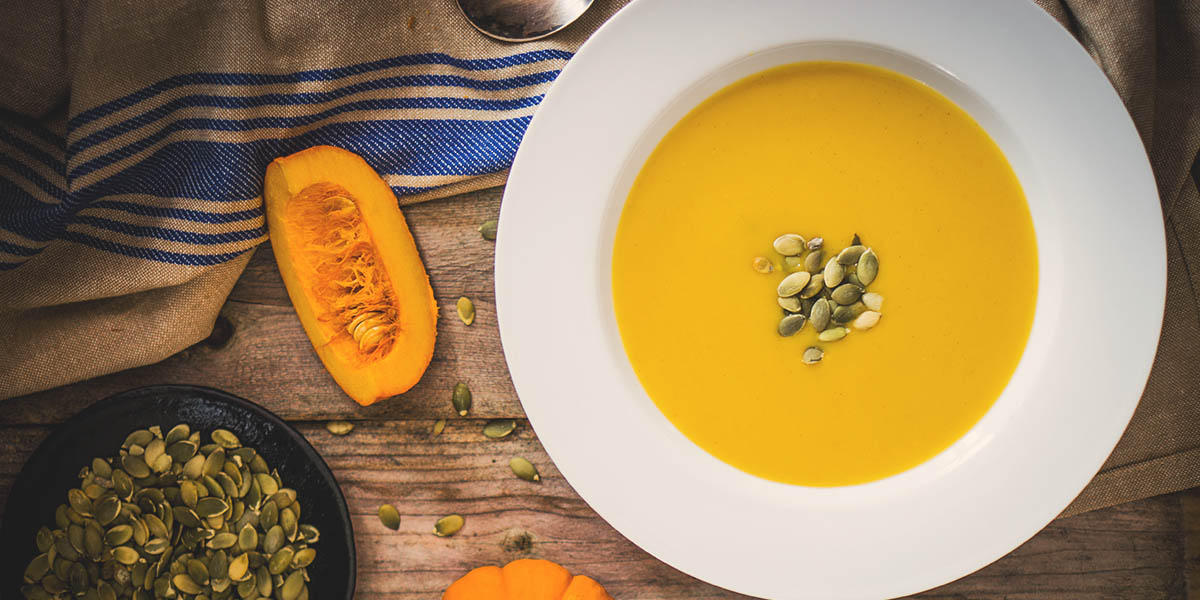 Home & Health
Recipe - Butternut Pumpkin Soup
The temperature may be dropping, but the food is warming up! Easy to make and something the whole family will love, this Butternut Pumpkin Soup is one UHHHH-MAZING bowl of yummy goodness!
Serves 6, Protein: 5.1grams, Carbs: 18.2grams
Delicious Butternut Pumpkin Soup
Ingredients: (serves 6)
1 tbsp lemon zest
2 fresh medium onions
1 litre of chicken broth
2 tsp ground cumin
3 clove(s) garlic
2 tbsp butter
1.2kg butternut squash
2 tbsp lemon juice
8 tbsp whipped cream
Method:
1. Melt the butter in a large pot over medium heat.
2. Add onion and garlic, cook, stirring often, until very soft but not browned (approx. 4 minutes).
3. Add cumin; cook for 1 minute.
4. Add butternut pumpkin, chicken broth, and 1 tablespoon of the lemon zest, and simmer until pumpkin is very tender (about 30 minutes).
5. Remove from heat and cool.
6. Puree cooled soup in a blender in several batches. Return to pot.
7. Stir in cream and reheat.
8. Season with lemon juice and salt to taste.
9. Ladle soup into bowls.
10. Top each serving with a pinch of the remaining zest.
*Recipe provided by Atkins Nutritionals.
---
You may also like…
Delicious and Easy Roast Lamb Recipe
Written by
kidsonthecoast