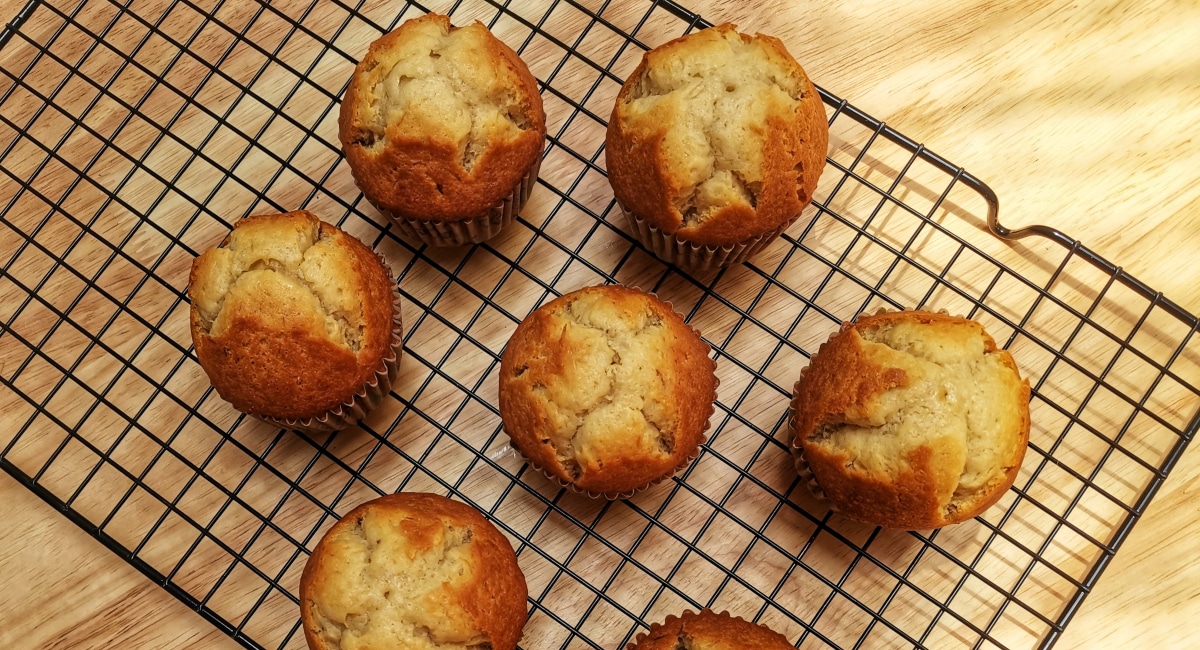 Recipes
Super tasty air fryer banana muffins
These banana muffins are cooked in the air fryer and are super tasty! They make great lunchbox fillers or a 'grab and go' breakfast.
You can store the muffins in an airtight container for up to three days. You can also store them in the freezer.
Prep 10 minutes
Cooking time 20 minutes
Makes 18
Ingredients
2 ripe bananas
1 cup self-raising flour
1/3 cup, lightly packed brown sugar
1 egg
60ml olive oil
60ml  buttermilk
Method
Use a fork to mash bananas in a small bowl. Set aside.
Use balloon whisk to whisk flour and sugar in a medium bowl. Make a well in the centre. Add egg, oil and buttermilk. Use whisk to break up egg. Use a wooden spoon to stir until mixture is combined. Stir through mashed banana.
Preheat air fryer to 180C. Divide half of the mixture among nine patty cases. Remove rack from the air fryer and carefully transfer cases onto rack. Return rack to fryer. Cook for 8-10 minutes or until muffins are cooked through.
Transfer to a wire rack. Repeat with remaining mixture to make 18 muffins.
Brush tops of the muffins with maple syrup while still warm.
Serve with extra maple syrup, if you like.
Written by
Calista Bruschi
When she's not moulding Play-Doh or dancing in the living room with her children, Calista Bruschi is an editor and writer. She has oodles of experience working on newspapers, magazines and websites. Calista likes to organise and be organised. She loves being a mum, Italian food, wine, sport and stationery. She hasn't sleep a full night in more than five years and is powered by coffee.