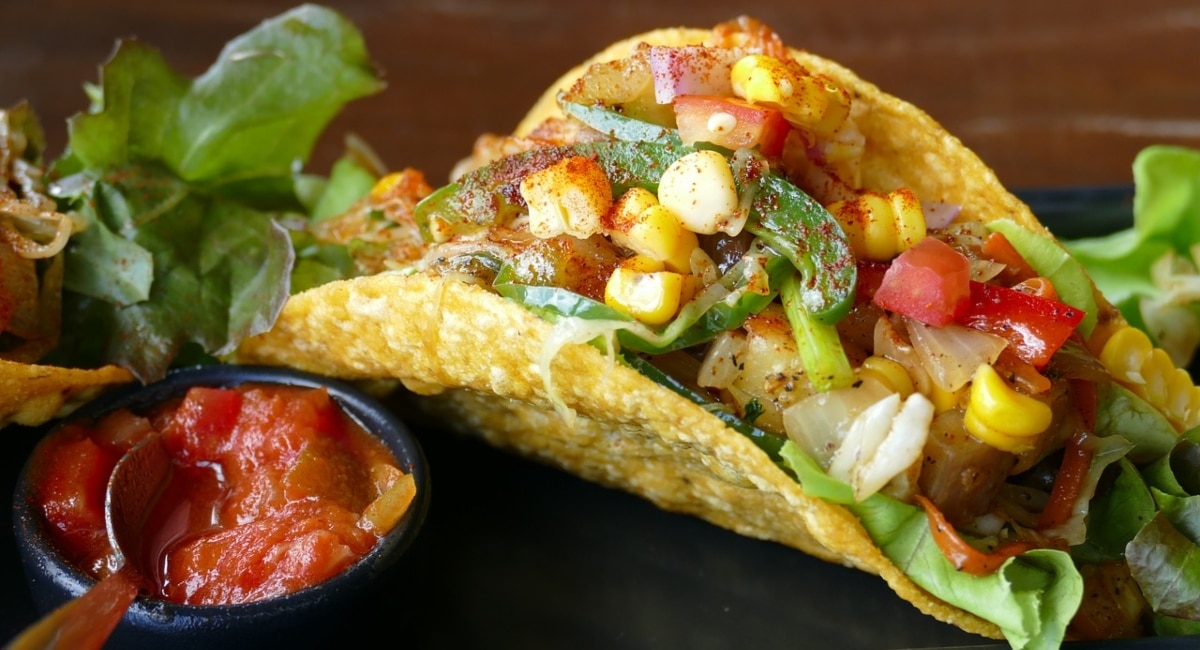 Read
Delicious and healthy chicken tacos
These chicken tacos are super easy to make and they are so delicious! Everything is seasoned with fajita flavouring, then cooked until they are tender. The vege, corn tortillas and creamy sauce bring it all together.
We like to whip out this recipe when we're looking for a meal that can be made in 30 minutes or less.
Prep 5 minutes
Cooking time 25 minutes
Serves 4
Ingredients
FOR THE TACOS
8 corn tortillas
2 tbsp avocado oil (divided)
1 tsp chili powder
1 tsp smoked paprika
1/2 tsp cumin
1 tsp salt
1 tsp black pepper
2 medium chicken breasts, sliced into strips
2 tbsp salsa (divided)
1 tsp minced garlic
1/2 medium yellow onion, sliced
2 medium capsicum, sliced
1/2 medium lime, quartered (optional)
FOR THE CREAM SAUCE
3 tbsp sour cream
1/2 tsp salt
2 tbsp water
Method
Heat tortillas in a pan on the stove, then set aside.
Mix chili powder, smoked paprika, cumin, salt and pepper in a small bowl.
Slice chicken into thin strips.
Heat 1 tablespoon avocado oil in a pan. Place chicken in the pan along with half the seasoning mix and 1 tablespoon of salsa.
Cook for 10-15 minutes, constantly stirring to ensure chicken is cooked through. Then, set aside.
Add remaining oil, garlic and sliced onion into the pan. Cook for 2-3 minutes.
Add sliced capsicum and remaining salsa. Cook for a further 10 minutes, until vegetables are soft.
Return chicken to pan and stir through until combined with vegetables.
Remove from head and fill each tortilla with chicken.
If adding the cream, mix together sour cream, salt and water. Then drizzle atop each chicken taco. Add a squeeze of lime.
Nutritional Information (per serving)
Calories: 349kcal; Carbs: 32g; Protein: 29g; Fat:12g; Sodium: 1103mg: Fibre: 6g; Sugar: 5g; Cholesterol: 74mg
Written by
Calista Bruschi
When she's not moulding Play-Doh or dancing in the living room with her children, Calista Bruschi is an editor and writer. She has oodles of experience working on newspapers, magazines and websites. Calista likes to organise and be organised. She loves being a mum, Italian food, wine, sport and stationery. She hasn't sleep a full night in more than five years and is powered by coffee.