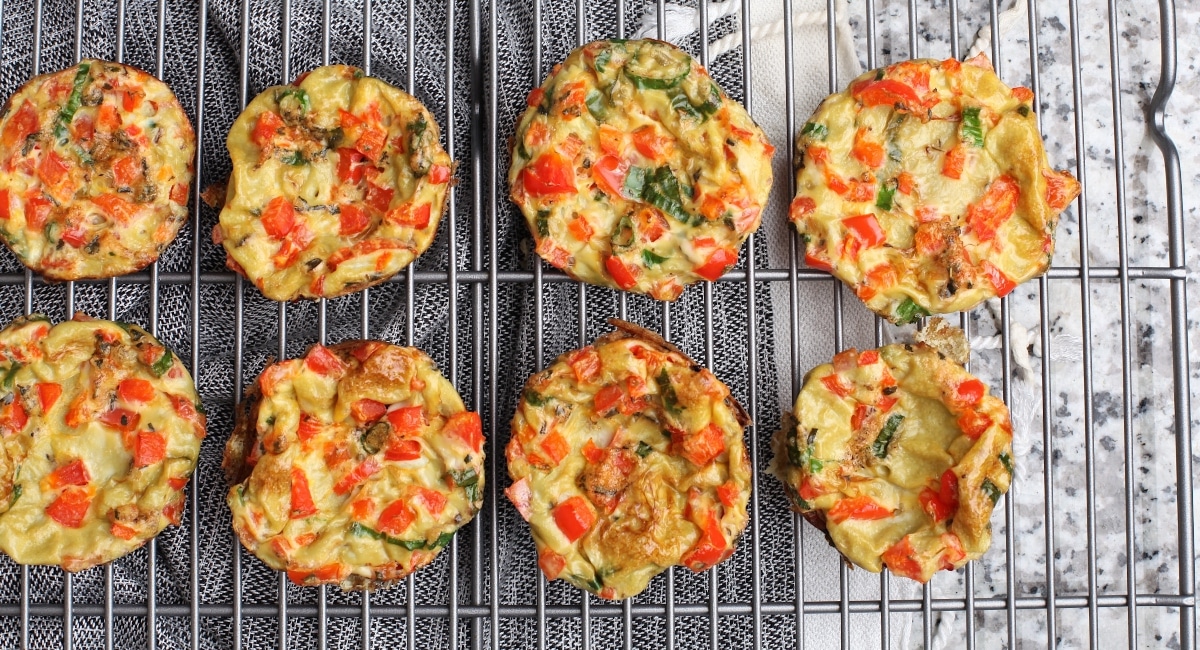 Read
Delicious egg muffins 3 ways
Need something quick for the lunchbox? Want breakfast on the run? These delicious egg muffins are the perfect thing. They are a healthy meal for breakfast, lunch or dinner. They can be cooked ahead, making them ideal for those meal planners among us. They are also incredibly versatile — which is why we're giving you three different versions to whip up!
Have a go at:
Spinach, tomato and cheese
Bacon and cheese
Garlic and mushroom
Prep 15 minutes
Cooking time 20 minutes
Makes 12
Ingredients
FOR THE BASE
12 large eggs
2 tbsp chopped onion
Salt and pepper, to taste
FOR THE SPINACH, TOMATO AND CHEESE
1/4 cup baby spinach, roughly chopped
8 cherry or grape tomatoes, halved
1/4 cup shredded cheese (we used mozzarella)
FOR THE BACON AND CHEESE
1/4 cup bacon, cooked and chopped
1/4 cup shredded cheese (we used cheddar)
FOR THE GARLIC AND MUSHROOM
1/4 cup mushrooms, sliced
1/4 cup red capsicum, diced
1 tbsp fresh parlsey, chopped
1/3 tsp minced garlic
Method
Preheat oven to 180C. Lightly spray a 12-cup muffin tin with non-stick oil spray.
In a large bowl, whisk eggs and onion. Season with salt and pepper, to taste.
Add egg mixture halfway up into each tin of a greased muffin tin. Divide your toppings into each of the muffin cups.
Bake for 15-20 minutes, or until set.
Allow muffins to cool before serving. If freezing, allow to cool completely then put in an airtight container for up to four weeks. Reheat before serving.
Nutritional Information (per serving)
Calories: 82kcal; Carbs: 1g; Protein: 6g; Fat: 5g; Sodium: 97mg: Cholesterol: 168mg
Written by
Calista Bruschi
When she's not moulding Play-Doh or dancing in the living room with her children, Calista Bruschi is an editor and writer. She has oodles of experience working on newspapers, magazines and websites. Calista likes to organise and be organised. She loves being a mum, Italian food, wine, sport and stationery. She hasn't sleep a full night in more than five years and is powered by coffee.