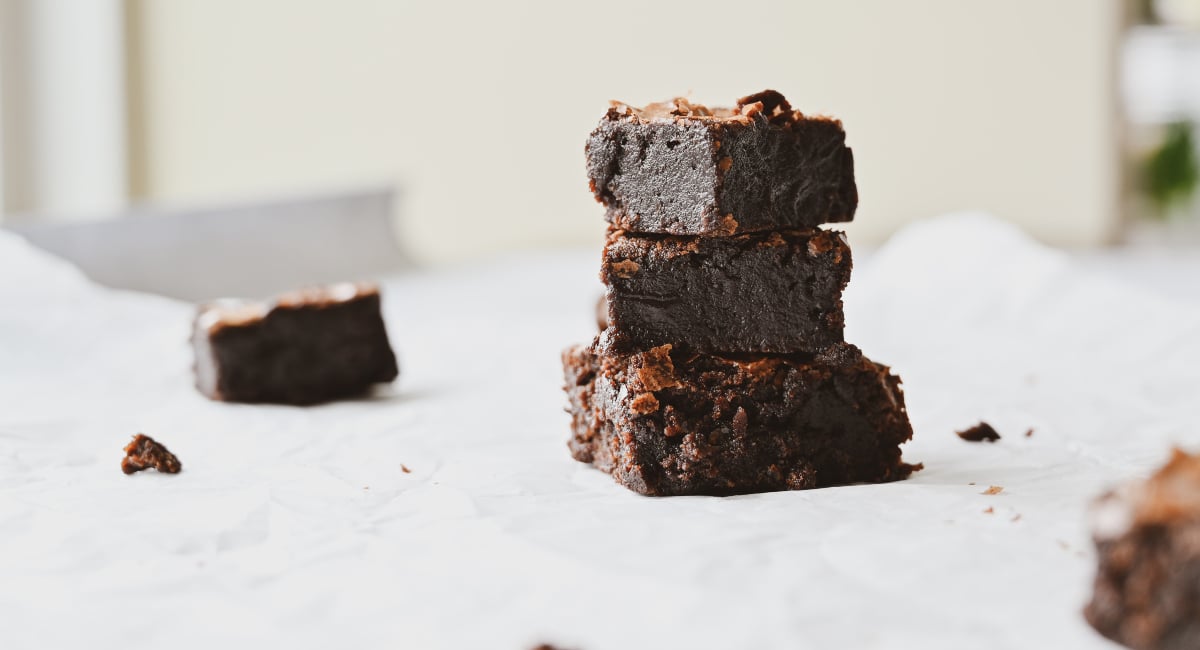 Read
Deliciously decadent Black Forest brownies
This is the ultimate in sweet treats. I bet you'd never believe it's also gluten free!
Inspired by a traditional Black Forest cake recipe, these luxurious and moist brownies have a delicious mix of sweet cherry flavours.
Prep 25 minutes
Cooking time 45 minutes
Makes 10-12
Ingredients
270g unsalted butter, chopped
270g dark (70%) chocolate, chopped, plus extra finely grated to serve
6 eggs
1 1/2 cups caster sugar
3/4 cup cocoa powder
75g fine cornflour
3/4 cup almond meal
1 1/3 cups pitted cherries
Method
Preheat oven to 150C. Grease and line base and sides of a 20cm round cake pan with baking paper.
Melt butter and chocolate in a heatproof bowl set over a saucepan of simmering water (don't let bowl touch water). Set aside.
Combine eggs and sugar in a separate heatproof bowl and place over the simmering water. Whisk for 8 minutes or until doubled in volume. Remove from heat.
Gradually whisk chocolate mixture into egg mixture until smooth. Gently fold through dry ingredients and cherries. Spread into the prepared pan.
Bake for 35 minutes or until a skewer inserted around the outer edge of the cake comes out clean and the centre is still slightly soft. Set aside in pan for 20 minutes, then transfer to a wire rack to cool.
Nutritional Information (per serving)
None available for this recipe.
Written by
Calista Bruschi
When she's not moulding Play-Doh or dancing in the living room with her children, Calista Bruschi is an editor and writer. She has oodles of experience working on newspapers, magazines and websites. Calista likes to organise and be organised. She loves being a mum, Italian food, wine, sport and stationery. She hasn't sleep a full night in more than five years and is powered by coffee.