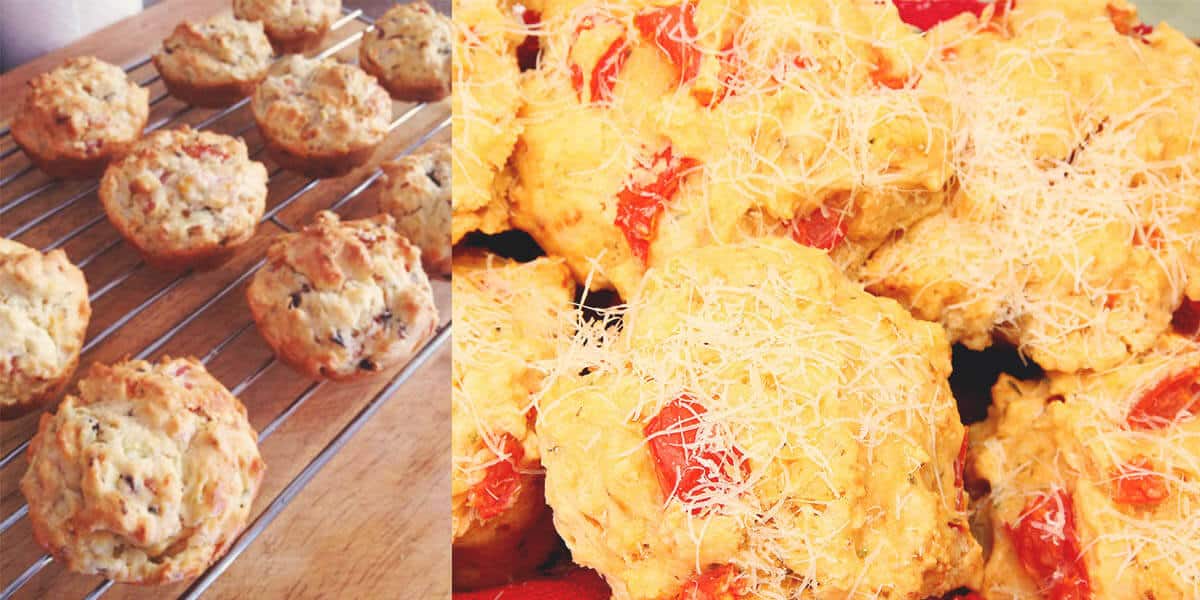 Recipes
Yummy Lunchbox Pizza Muffins
These yummy lunchbox pizza muffins are easy to make and perfect for freezing! #easy
PIZZA MUFFINS INGREDIENTS
2 cups self raising flour
2 eggs
1 cup milk
1 cup zucchini, peeled and grated
1 cup cheese, grated
1 cup ham, diced
1/4 cup olives, sliced finely
1/4 cup sun dried tomatoes, chopped
1 tbs dried Italian herbs
PUT IT TOGETHER
Place the flour, dried herbs, zucchini and cheese in a large bowl and mix well to coat the zucchini and cheese.
Add the ham, olives and sun dried tomatoes and mix to combine.
Add the wet ingredients and mix until all flour is mixed in. Don't over mix otherwise the muffins will be tough.
Divide into a 12 hole muffin tray and bake in a 180 degree C oven for 15 – 20 minutes or until they bounce back when touched and have slightly browned on top.
Makes approx 16 pizza muffins
*by peeling and grating the zucchini it is untraceable and the perfect way to disguise a veggie!
Freeze in ziplock bags for school lunches. They will defrost in a lunchbox by lunch time.
---
For more healthy lunchbox ideas, check out Yummo Jaffa Balls or Super Easy Coconut Cookies. Or try these Healthy snacks for kids.
Written by
kidsonthecoast