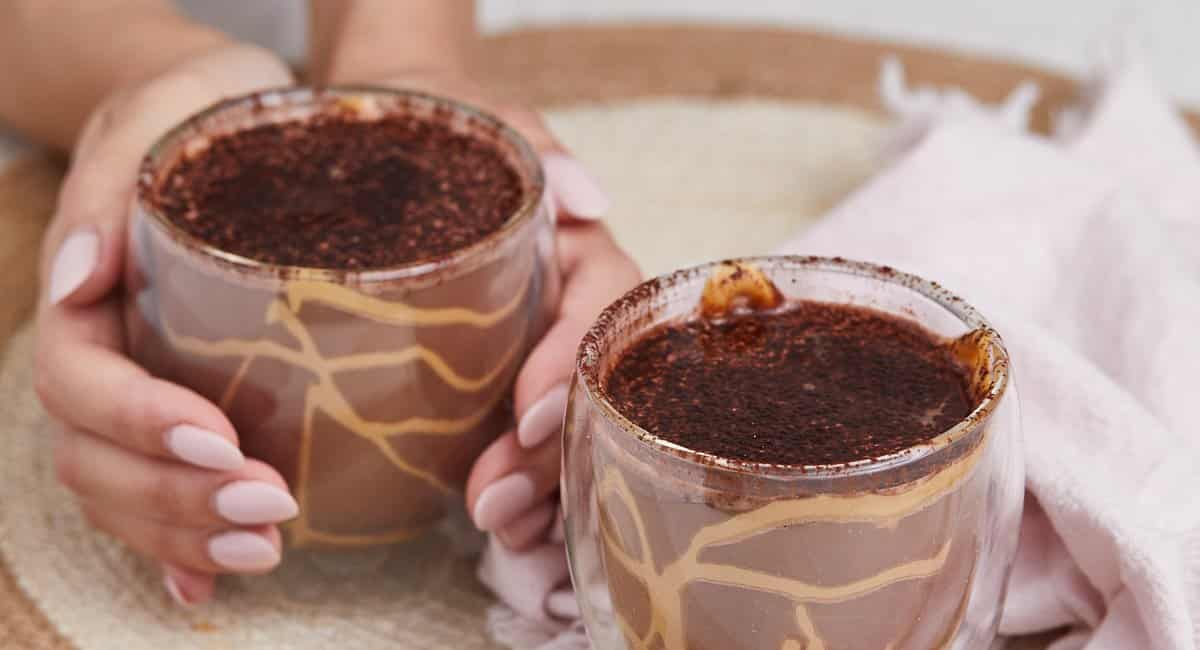 Read
Peanut Butter Hot Chocolate
Did you know July 7 marked World Chocolate Day? This fact was a revelation to us too!
According to recent research, 83 per cent of global consumers agree chocolate should be both tasty and healthy. With this in mind, leading dietitian and nutritionist Susie Burrell says you can create delicious chocolate-y snacks that don't compromise on nutrition. You can find the essentials in your pantry!
This peanut butter hot chocolate recipe from Australian family owned natural spread company Mayver's is a great winter warmer. It's sure to satisfy any sweet cravings you might have, while still containing the health benefits of natural cacao powder. The recipe provides a delicious yet nutritious twist with a few spoonfuls of melted Mayver's Dark Roasted Peanut Butter.
It's gluten free and you can also make it dairy free.
Time 5 minutes
Serves 1
Ingredients
2 tbsp Mayver's Dark Roasted Smooth Peanut Butter
2 tbsp cacao powder
1 tbsp coconut sugar
1 cup milk of choice
Method
Place all ingredients in a small saucepan over medium heat.
Using a whisk, mix to combine.
Stirring constantly, heat until milk has reached your desired temperature and peanut butter has melted into hot chocolate mixture.
Serve hot!
Nutritional Information (per serving)
No nutritional information available.
Written by
Calista Bruschi
When she's not moulding Play-Doh or dancing in the living room with her children, Calista Bruschi is an editor and writer. She has oodles of experience working on newspapers, magazines and websites. Calista likes to organise and be organised. She loves being a mum, Italian food, wine, sport and stationery. She hasn't sleep a full night in more than five years and is powered by coffee.