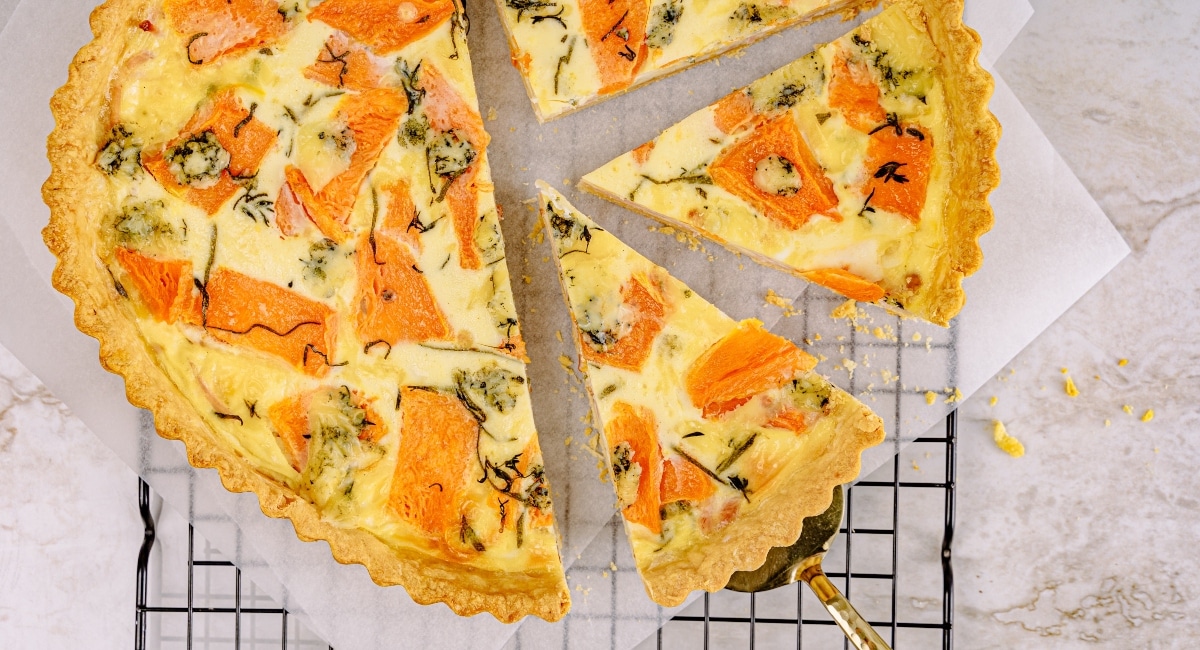 Recipes
Healthy pumpkin and cheese frittata
We like recipes that keep the kids happy. If they are just a touch on the 'healthy' side, even better.
This pumpkin and cheese frittata ticks both boxes. The kids enjoyed the simple flavours of this dish. It was also suitable for freezing, so ideal if you find yourself in a pickle mid-week and don't want to spend your hard-earned dollars on a takeaway meal.
If not freezing, store in an airtight container in the fridge for up to two days.
Prep 15 minutes
Cooking time 30 minutes
Serves 6
Ingredients
250g butternut pumpkin, peeled, thinly sliced
6 eggs
1/4 cup milk
2 green onions, sliced
1/2 cup Tasty cheese, grated
1 garlic clove, crushed
2 tbsp Tasty cheese, grated, extra
Method
Preheat oven to 200C/180C fan-forced. Grease a 6cm-deep, 20cm-round cake pan. Line base and side with baking paper.
Place pumpkin in prepared pan. Whisk eggs and milk together in a bowl. Stir in onion, cheese and garlic. Pour over the pumpkin in pan. Sprinkle with extra cheese.
Bake for 30 minutes or until set. Cool in pan for 5 minutes. Carefully turn frittata, top-side up, onto a baking paper-lined baking tray. Cool completely. Cut into wedges.
Nutritional Information (per serving)
Calories: 148kcal; Energy: 619kj Carbs: 4.8g; Protein: 10.5g; Fat: 9.9g; Sodium: 159mg: Fibre: 0.9g
Written by
Calista Bruschi
When she's not moulding Play-Doh or dancing in the living room with her children, Calista Bruschi is an editor and writer. She has oodles of experience working on newspapers, magazines and websites. Calista likes to organise and be organised. She loves being a mum, Italian food, wine, sport and stationery. She hasn't sleep a full night in more than five years and is powered by coffee.