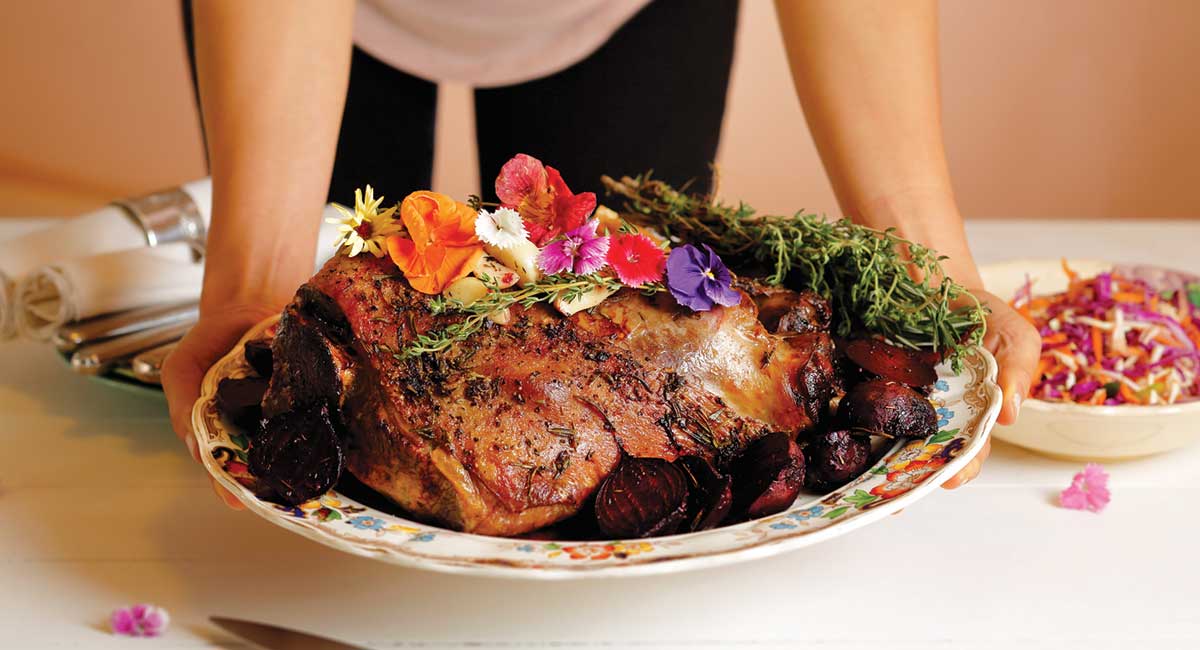 Recipes
Delicious and Easy Roast Lamb Recipe
There's nothing like a roast dinner to warm the soul on a chilly winter's day. This roast lamb is simple to make and deeeelicious!
Ingredients
1 large leg of lamb, approx 3kg
6 garlic cloves, minced (cut 1 clove into thin wedges)
1 bunch rosemary
1 bunch oregano
1 lemon, juiced and zested
6 tbsp olive oil
1.5 kg potatoes
400g can diced tomatoes
½ cup pitted kalamata olives
Method
Preheat oven to 240°C. Combine minced garlic, lemon zest, half the oregano and a pinch of salt with pestle and mortar.
Mix in lemon juice and 1-2 tbsp of olive oil.
Score lamb with a small, sharp knife and stuff holes with herb paste. Insert garlic wedge and small sprig of rosemary.
Toss potatoes in remaining olive oil and herb paste. Place lamb in the centre and roast for 20 mins, then reduce temperature to 180C for 1.5 to 2+ hours*.
Baste every 30 min and shuffle potatoes. Remove lamb and let rest.
Simmer tomatoes and olives in pan juice over medium heat. Serve with potatoes, sliced roast lamb and your favourite greens.
Recipe courtesy of Fresh Meats, Maroochydore
RELATED:
Winter-Warming Vegetable Chicken Hotpot
Crazy Noodle Veggies Recipe
Kid-friendly Sliders with Homemade Tomato Dipping Sauce
Written by
Kids on the Coast/Kids in the City