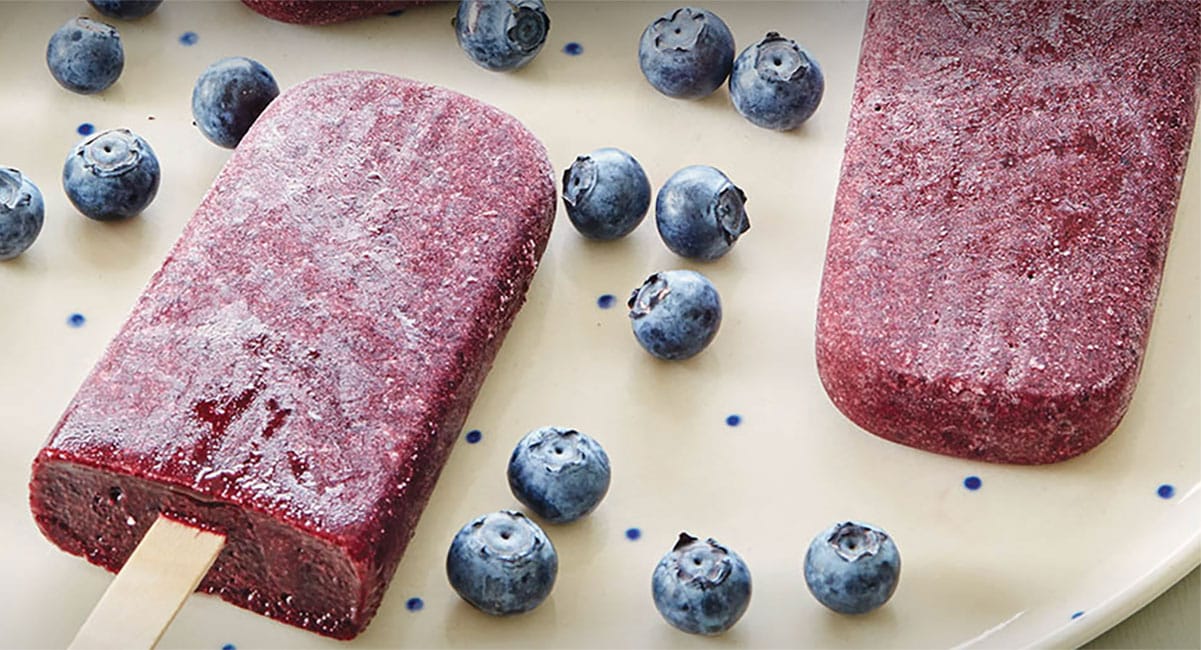 Recipes
Blueberry and Chia Sorbet Icy Poles
If you are looking for an easy, tasty, but healthy, mid-week dessert or snack for the kids, look no further than these superfood sticks of sweet goodness from Superfoods For Kids by Rena Patten. These blueberry and chia sorbet icy poles are delicious, healthy and the perfect way to cool down on a hot summer's day.
Blueberry and Chia Sorbet Icy Poles Recipe
Ingredients
Makes 10–12
500 g (16 oz) fresh or frozen blueberries
75 g (21⁄2 oz) coconut sugar
500 ml (16 fl oz) coconut water
juice 1 lemon
2 tablespoons chia seeds
Method
Place the blueberries, sugar and water into a saucepan and bring to the boil. Reduce the heat to low and simmer covered for about 5–7 minutes until the sugar has dissolved. Cool completely.
Place the blueberries and their syrup into a blender or food processor with the lemon juice and puree until smooth. If you like your sorbet to have some texture, pulse blend for a short time only.
Stir in the chia seeds and leave to stand for about 10 minutes, stirring the mixture with a fork 2–3 times during that time.
Pour into individual icy pole molds with wooden sticks and freeze until set or, if you would like a sorbet, transfer the mixture to an ice-cream maker and prepare as per the manufacturer's instructions.
NB. Depending on how tart the blueberries are, you may need to adjust the amount of sweetener used. Blueberries contain a very high amount of antioxidants. They can be substituted with cherries or mixed berries if you prefer.
What's your favourite sweet (yet healthy) go-to snack?
---
For more healthy snacks try, these Healthy Chocolate Brownies, Papaya Frozen Yoghurt Bark and Healthy snacks for kids.
Written by
kidsonthecoast