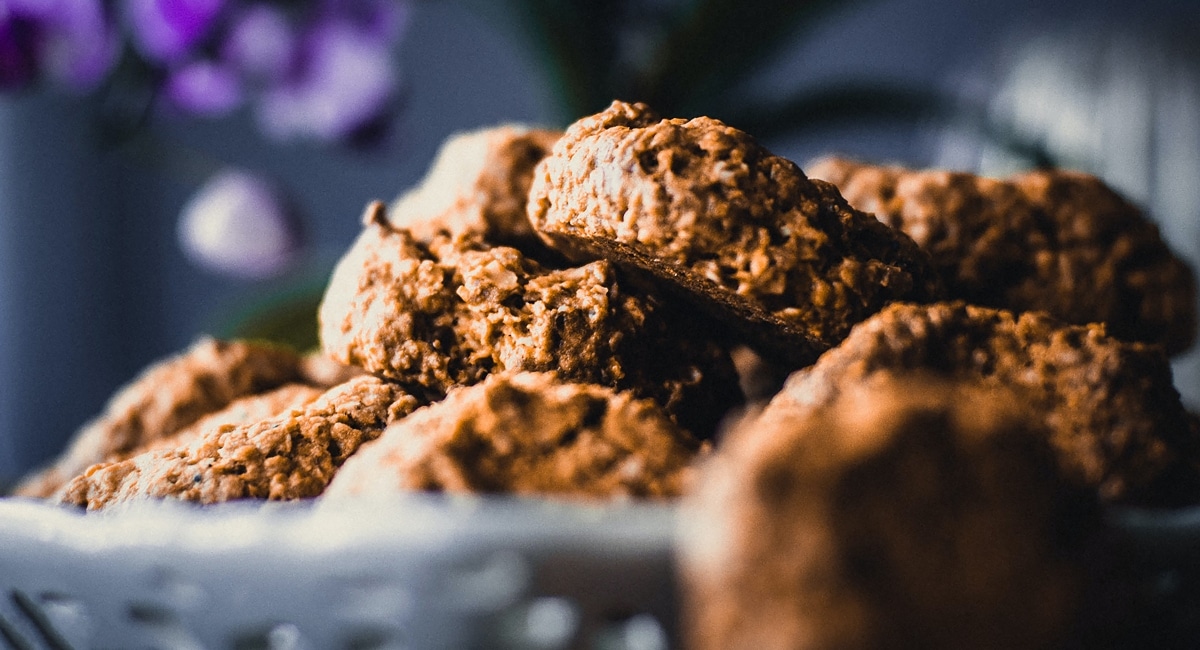 Recipes
Sugar-free oat biscuits
Give your kids these soft, sweet, sugar-free oat biscuits as a treat or throw them into their lunchbox. You could even serve these for breakfast!
It's hard to escape sugar and sugary treats. It doesn't matter how long you spend looking at the nutritional box on your supermarket items, it can be exhausting trying to limit the amount of sugar your children eat.
However, these sugar-free oat biscuits are deliciously creative. They use fruit to inject a bit of sweetness, so you won't have to add refined sugar at all. We also liked that these biscuits used wholegrain oats.
Prep 10 minutes
Cooking time 15 minutes
Serves 12
Ingredients
1/2 cup coconut oil
4 medium bananas
2 large eggs
2 tsp vanilla extract
1/2 tsp cinnamon
3 1/2 cups oats, dry
1/2 cup raisins, seedless
Method
Preheat oven to 180C. Lightly grease baking trays and set aside.
If coconut oil is solid, heat gently until just melted. Mash bananas then add to coconut oil and combine well.
Fork whisk eggs and vanilla. Add to bananas and coconut oil.
Stir in oat, cinnamon and raisin. Mix until well combined.
Spoon dough onto baking trays. Bake for 15 minutes, or until slightly golden.
Serve warm.
Nutritional Information (per serving, 2 biscuits)
Calories: 163kcal; Carbs: 22g; Protein: 5g; Fat:7g; Sodium: 7mg: Fibre: 3g; Sugar: 4g; Cholesterol: 16mg
Written by
Calista Bruschi
When she's not moulding Play-Doh or dancing in the living room with her children, Calista Bruschi is an editor and writer. She has oodles of experience working on newspapers, magazines and websites. Calista likes to organise and be organised. She loves being a mum, Italian food, wine, sport and stationery. She hasn't sleep a full night in more than five years and is powered by coffee.