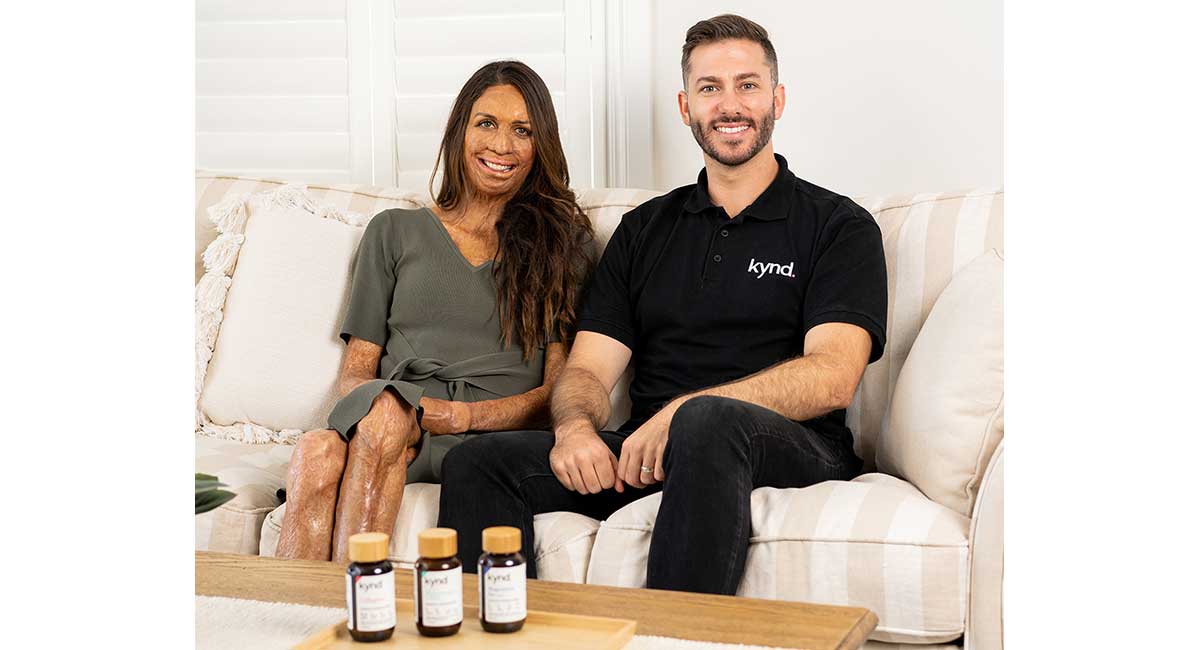 Home & Health
Record number of immunity products in 2021 to help Aussie families doing it tough
Charities, organisations working with the homeless, and women's shelters are handing out immunity products thanks to the support of health-conscious Australians, including Turia Pitt, through the Kynd® brand.
Australian supplement brand, Kynd®, founded by a Sydney entrepreneur, has hit a milestone of more than 120,000 Immunity product donations since launching last year.
The Kynd® Immunity product is a specifically formulated powder with ingredients which include Vitamin C and Zinc and is donated by the Kynd® brand through a variety of charities, including Foodbank, throughout New South Wales, Victoria, and Queensland with work underway to expand nationally.
Matthew Stenmark, who created the "one for one" supplements brand to help spread kindness, said: "Over the last year, we have seen Australians prioritise their health with some retail figures showing a 147 per cent increase in sales of cold and flu vitamins.
"We know there are far too many vulnerable Australians who can't afford to put food on the table and unable to have a balanced diet, so our mission is to help support their health by donating an immunity product to charity every time someone buys a Kynd® bottle of vitamins or supplements," Mr Stenmark said.
Foodbank's latest, Hunger Report revealed that 1 in 6 adults in Australia haven't had enough to eat last year and 1.2 million children have gone hungry.
"We know, hunger is affecting people right across all demographics, people who have never sought help before are asking for food relief for the first time. Donations of immunity products from Kynd® can help support nutrition and health of the many people across the country we're currently supporting," Foodbank Australia CEO, Brianna Casey said.
Turia Pitt, who became a Kynd® ambassador earlier this year said, donations provided a way for health-conscious Australians to show kindness.
"Science has shown that being kind to others helps us to be happier – so I'm stoked to be supporting a brand that gives back with one for one donations," Ms Pitt said.
Since launch, Kynd® has also donated immunity products to teachers to help support their immunity as they returned to school.
Mr Stenmark said the brand's mission was to help people be kind to their health, kind to others and kind to the planet.
"My wife and I travelled through Africa and India and after coming home to Sydney, I wanted to do something that would make a difference to people's lives, their health and the environment," Mr Stenmark said.
People are able to trace where the donation made on their behalf goes by using a code on the Kynd® product packaging.
---
You may also like…
Gold Coast charity seeing record number of families in need
Balancing the busyness – parenting support from Parentline
Written by
Angela Sutherland
After spending many years hustling stories on busy editorial desks around the world, Angela is now mum of two little ones and owner/editor at Kids on the Coast / Kids in the City. She is an atrocious cook and loves cutting shapes to 90s dance music.