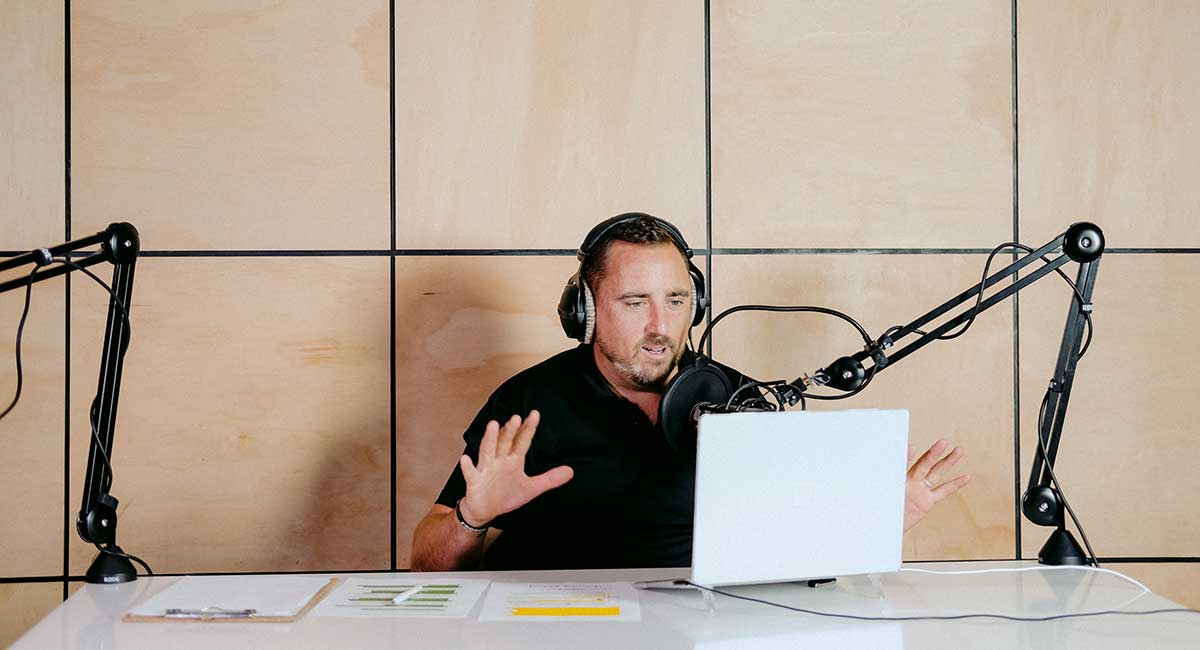 Read
The podcast about play that we can't get enough of!
Providing the ultimate in multitasking, podcasts are fast becoming the information source of choice for many busy parents. At the top of our playlist at the moment is Play It Forward – a podcast about play hosted by Educator and Founder of Wearthy Lukas Ritson.
Each episode, Lukas chats with leading early education experts about how the next generation is being formed by play. The podcast is FULL of tips and takeaways for parents – with simple strategies to support kids in their growth and wellbeing, and to get kids outdoor and playing!
We sat down with Lukas recently, to find out more…
What prompted you to start a podcast about play?
As a father, educator and playground designer, I really liked the idea of getting a bunch of parenting and play experts together to chat about how we can help children thrive. Speaking to these experts has given me so much insight into supporting my own children and the kids I work with – so I'm really excited to be able to share all the wisdom and practical tips with our listeners.
Why is play so important?
It's the arena of learning and self-discovery. Children are little scientists essentially, putting trial and error into action through play.
Why is nature so important for children?
Nature allows children to put their imprint on it through a sense of connection and belonging. If we reflect on the places where so many of us played as children – it was often outside, we took ownership, making the space our own. From a sensory input standpoint, nature gives us the stimuli to activate our physiology just the way it's intended. As Claire Warden said on the podcast recently, "nature helps a child question their place in space." Also, if we care for and respect the environment from a young age, the future of our planet is in conscious, loving hands.
What do you think all children need, regardless of their economic or cultural background?
Connection, love, support, respect – and being honoured as children. I can't say it better than one of our podcast guests, eleven-year-old Violet Reed, "I think that adults should know that children aren't just people who are not as smart as them or people who don't have the same abilities as them. They're also their own person."
Who do you encourage to listen to Play it Forward?
Anyone who has a heart for children – educators, parents, grandparents, aunties/uncles, anyone who cares for a child. Play it Forward has become an incredible resource to help people understand the power of play and its importance in early childhood development, behaviour and education – essentially setting children up for their future success.
How should we play with children?
Start a conversation about what they like to do. Let them own the play. Children naturally seek the types of play that reflect their developmental needs.  Where do they like to play? Who do they like to play with? The focus needs to be on the child. Let them have a voice in relation to their play – this will be more beneficial for all.
Any other tips on play?
Play doesn't have to be grand. It can be as simple as going for a walk and noticing the environment – from investigating bugs, to cloud watching, to noticing different shades of greens. It doesn't always have to be planned or parented either. Unstructured free play allows children to create their own adventure – and gives parents a chance to have their own free play time too.
You can find the Wearthy podcast about play Play It Forward on Apple Podcasts, Spotify, Soundcloud, and through the Wearthy website.