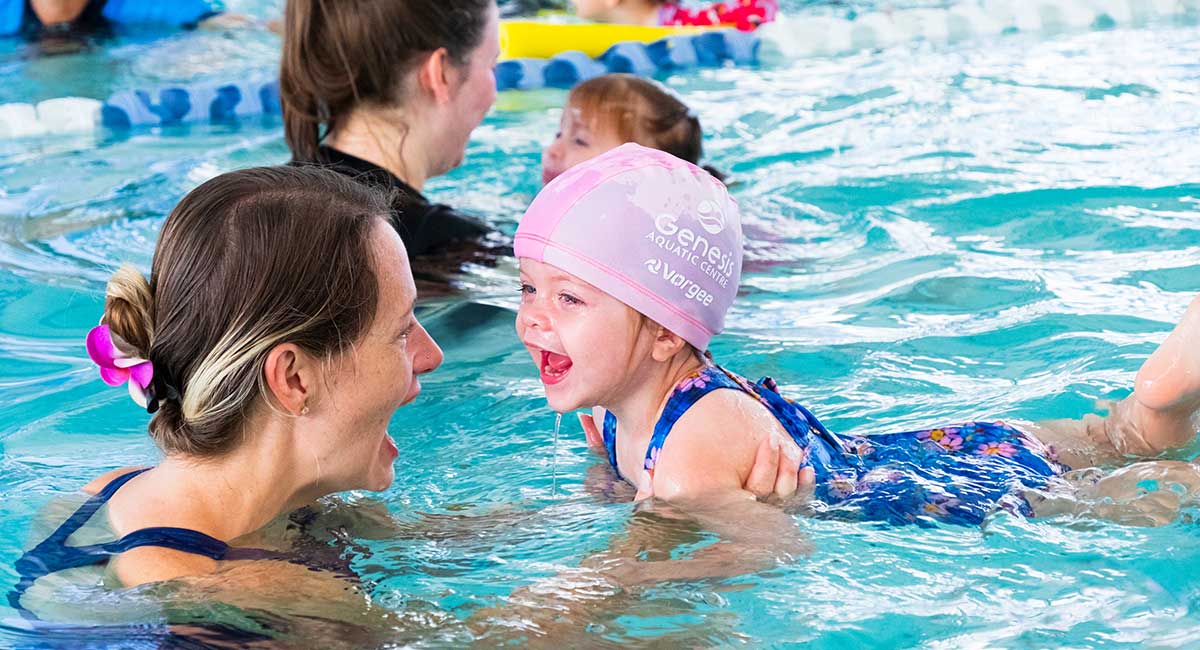 Activities
The Brisbane swim school going above and beyond
Living in such an aquatic-focused region means that the standard of swim schools in Brisbane is pretty darn high, and most pools can boast an impressive list of facilities:
Purpose built pool­—absolutely.
Climate controlled environment—yes indeed.
Small class sizes—one hundred percent.
So, what else do you look for when deciding which is the best swim school for your child?
Genesis Sport & Aquatics (GSA) is one Brisbane swim school that has gone beyond the cookie cutter approach, to offer families an integrated College community experience.
Genesis Christian College is well known for its strong focus on family and belonging—striving to be a school community that cares about the whole child. Being located within the campus of this popular northside school, the GSA programs all reflect the same nurturing values as the College. Little ones are nurtured and known, with the relationship between swim instructor and child similar to that of classroom teacher and student. And because many families love the swim school, they choose to enrol in the College community, the swim school creates a natural pathway for little ones through to early learning, Prep and beyond.
This connection to a leading school also means that learn to swim kids have access to world-class facilities and a seamless progression to the Squad Program and competitive pathways, for any aspirational swimmers. And with an impressive coaching team that consists of Brendan Keogh Australian Paralympic Coach 2003-2012, and Rick Pendleton four-time Paralympian and three-time gold medalist, GSA has the support in place for aquatic success.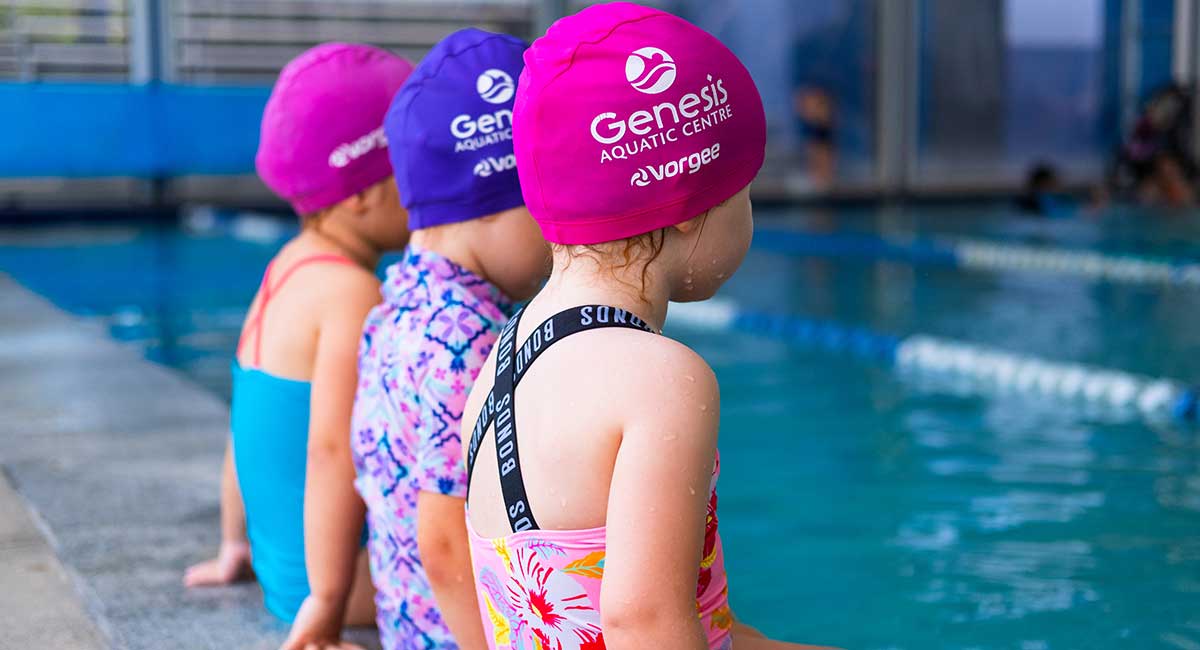 About the Learn To Swim program
Of course, the basics still matter. And Genesis Sport & Aquatics ticks all the essential boxes too. Their comprehensive Learn to Swim program is available for children from four months old. The purpose-built facility is fully enclosed and climate controlled to allow all swimmers the opportunity to swim year round. The pool is kept to a toasty 33 degrees so even the youngest babies (and parents!) feel comfortable in the water. And with plenty of parking it's super easy to access with multiple soggy children. There is even an on-site cafe where you can have a sneaky coffee whilst the bambinos swim!
"All our lessons teach the necessary skills for kids to be safe in and around all aquatic environments, while offering swimmers a structured pathway for continued swimming success," says Brendan Keogh, Director of Club Sport. "We look forward to welcoming more children into our Genesis community!"
GSA is open to all members of the local community, you don't have to be a Genesis student to access their learn to swim program.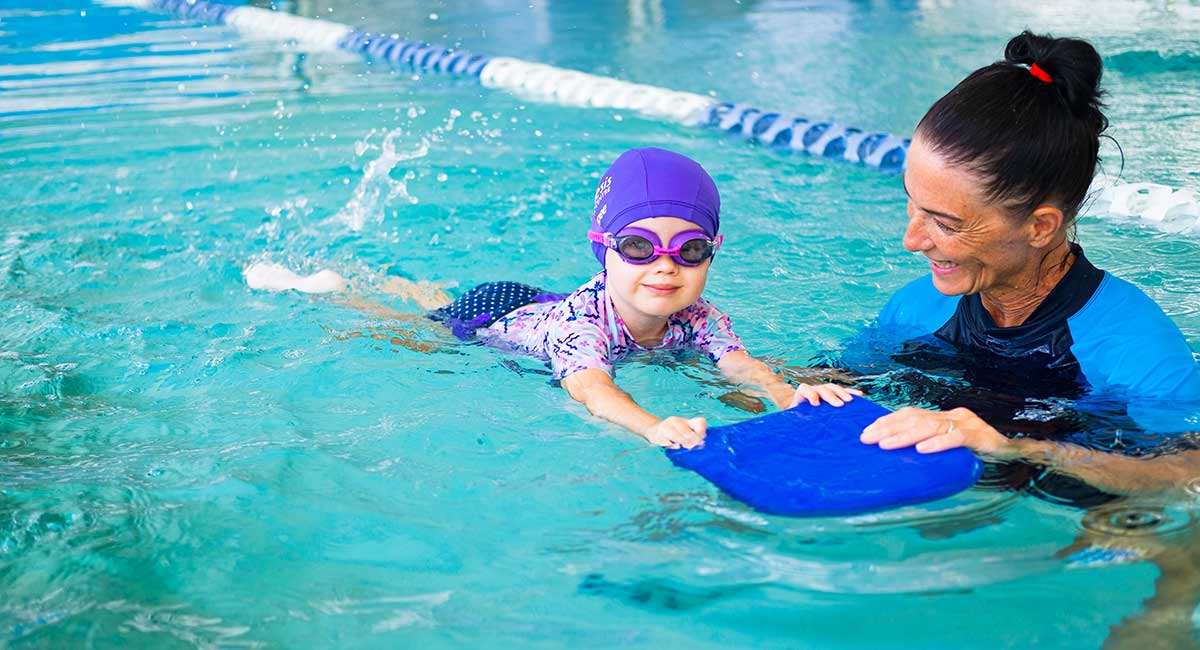 Written by
Angela Sutherland
After spending many years hustling stories on busy editorial desks around the world, Angela is now mum of two little ones and owner/editor at Kids on the Coast / Kids in the City. She is an atrocious cook and loves cutting shapes to 90s dance music.