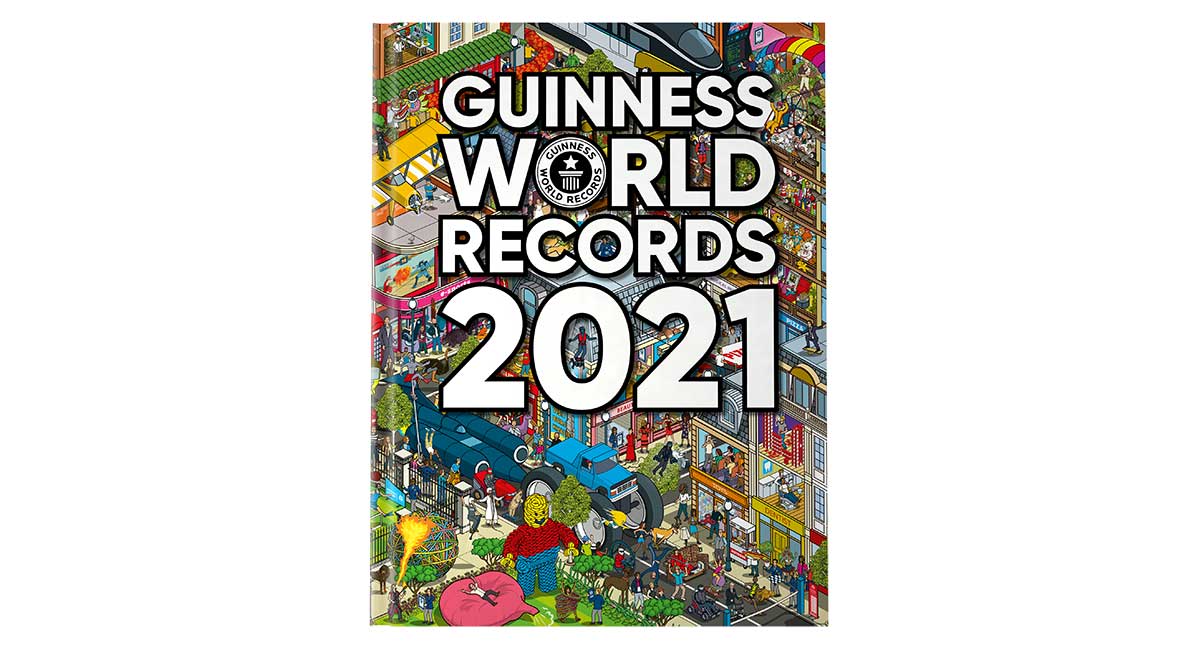 Reviews
Sneak peek inside Guinness World Records 2021
Launched on 17th September, GWR 2021 is packed with thousands of incredible achievements that will allow you to Discover Your World! Look out for the new chapter dedicated to the world of gaming and check out the try-at-home challenges.
Craig Glenday, Editor-in-Chief, Guinness World Records says: "This year's book has been compiled in the most extraordinary of circumstances. Halfway through writing it, the world was turned upside down by COVID-19, but despite lockdowns and quarantines, it's not stopped people from breaking records at home or on social media. So you can expect the usual mix of awesome achievements, incredible human bodies and the latest from the worlds of science, sport, gaming, music and movies. Lockdown has also meant that this year's theme – Discover Your World – has also taken on an added dimension, as we're able to take readers on a record-breaking journey of discovery from their local neighbourhoods to the far reaches of the solar system, all from the safety of their armchairs." 
Travel through the Solar System and see the planets come to life with a free augmented-reality feature

 

Encounter the cutest, weirdest, most dangerous and exotic creatures on our home planet

 

Meet the world's tallest, shortest, hairiest humans

 

Marvel at the latest high scores, speed runs and players at the top of their game in eSports and beyond

 

Get the lowdown on the world's most successful and prolific actors, musicians, TV stars and influencers

 

Review the greatest sports achievements from the past year and celebrate today's top athletes

 
SNEAK PEEK INSIDE
Can't wait to get a copy? Here's three of the craziest records included in the 2021 edition:
Largest game of Tag // Japan
The largest game of Tag consists of 10,908 participants, and was achieved by Fischer's and Fans of Fischer's (both Japan) at Expo '70 Commemorative Park in Suita, Osaka, Japan, on 16 September 2019.
Largest Rubik's Cube // United Kingdom
The largest Rubik's Cube measures 2.022 m (6 ft 7 in) x 2.022 m (6 ft 7 in) x 2.022 m (6 ft 7 in) and was achieved by Tony Fisher (UK) in Ipswich, UK, on 18 November 2019.
Longest Hot Wheels track // United States
The longest Hot Wheels track measures 663.298 m (2,176 ft 2 in), and was achieved by Alfred Benesch & Company (USA) in Foster Township, Pennsylvania, USA, on 24 August 2019.
---
RELATED:
6 of the BEST books for kids this summer
Free digital books for Queensland kids
The benefits of black and white books for babies