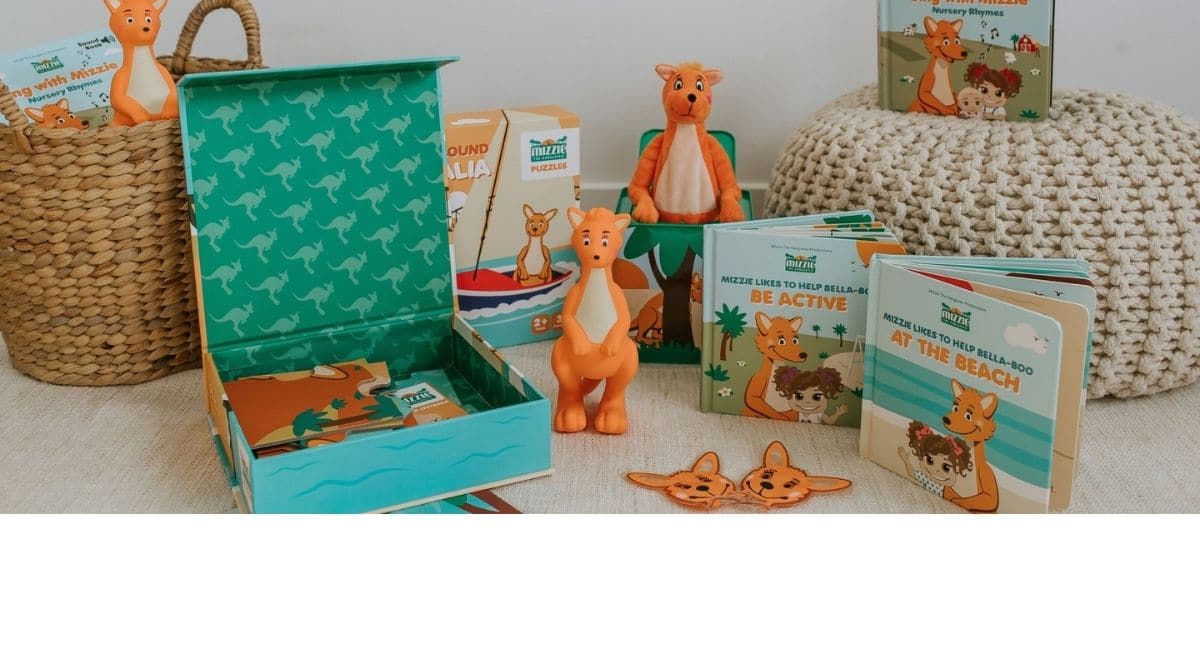 Products
Mizzie The Kangaroo
Mizzie The Kangaroo is the AWARD-WINNING Home of Australia's Original Natural Teething Toy® & Educational Toys.
Mizzie is a friendly kangaroo character born in Sunny Queensland with the core purpose to develop little ones (0-4years) through fun! Designed in Australia by Australian parents, every single product has been specifically created to teach age-appropriate skills for young children in a fun and quintessentially Australian way. Mizzie also prides itself in producing products that are natural, sustainable, eco-friendly and purpose-driven. It is their mission to think of ways to have a positive impact on children's development, the environment, the community and the future of Children all over the world.
Mizzie Nurturing Babies Teething Gift Set: $49.95
This natural teething gift set is the ultimate gift for bubs in early developmental years! Mizzie The Kangaroo and her small 'on-the-go' mini Mizzie will nurture and soothe your little ones teething gums with safe, 100% natural rubbers while supporting and enhancing their sensory development.  FIND OUT MORE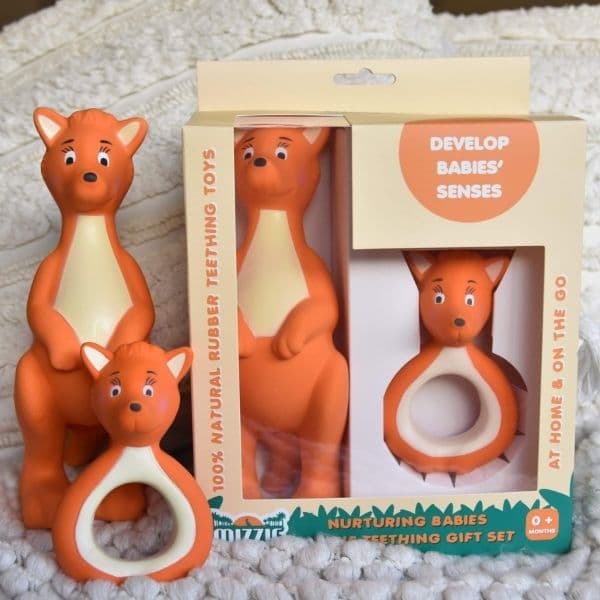 Mizzie Touch & Feel Books: $17.95 each
Using a variety of materials and textures, these books help build language skills, encourage the love of reading and develop toddler's sense of touch. These baby board books have thick board pages specifically designed for little hands. In this collection, Mizzie goes on two different adventures, 'At the Beach' and 'Be Active'.  FIND OUT MORE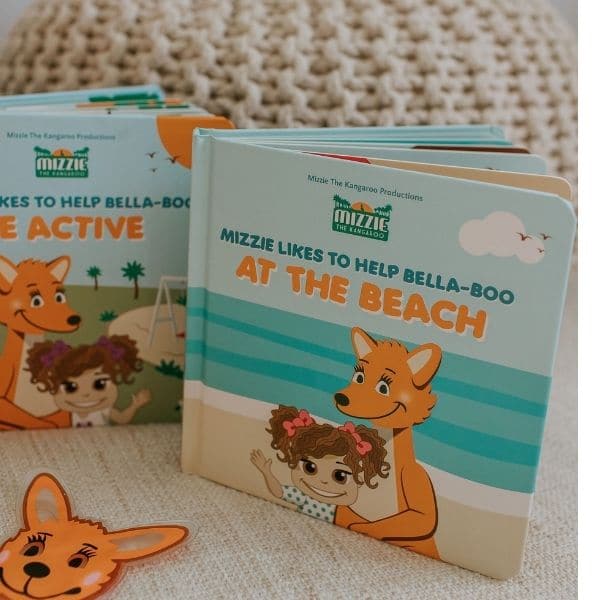 Musical Hop Out Mizzie: $49.95
A classic and fun developmental toy with so many learning benefits! Also knows as a 'Jack in the box', little ones can learn to turn the lever, listen to the music and wait. They will grasp the concept of timing when smiling soft toy Mizzie The Kangaroo hops out to charm them to the music 'Pop Goes the Weasel!'  FIND OUT MORE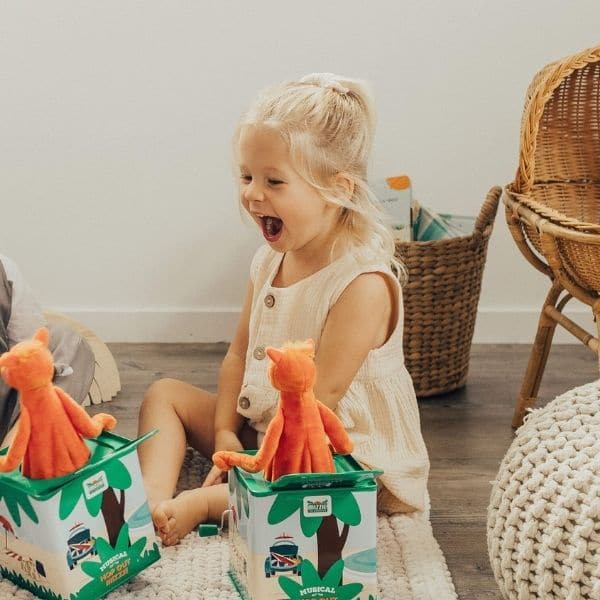 Hopping Around Australia 3-in1 Puzzle Set: $25.95
Hopping Around Australia is a 3-in puzzle set that shows Mizzie hopping through 3 classic Aussie scenes: 'In The Outback', 'In Sydney', and 'At The Surf,' each increasing in difficult with either 4, 6, or 9 pieces. FIND OUT MORE

Mizzie Memory Match 4-in1 Jumbo Card Game: $24.95
A multi-level memory match and flashcard game to flourish the curious toddlers' mind!
Perfectly designed for Toddlers hands, this gorgeous JUMBO 36 card game can be used to play 4 DIFFERENT games:
1. Colour & Shape sorting
2. Memory Match up to 18 pairs with 3 levels between 4, 5 and 18.
3. Recognise numbers & count from 1-5.
4. Recognise basic lettering A-D with true Aussie items.
PROUDLY MADE IN QUEENSLAND IN PARTNERSHIP WITH THE MULTICAP MAKEABLES TO CREATE JOBS FOR THOSE LIVING WITH DISABILITY.

WEBSITE | FACEBOOK | INSTAGRAM
Written by
Tanya Nissen
Tanya is mum to two teenage girls and is the Production Manager for Kids on the Coast/ Kids in the City. She has experience working in the print & digital publishing industry for a number of years with skills in keeping the production schedule organised, social media and website design. When not being taxi-Mum to her girls, Tanya enjoys camping, reading, digital scrapbooking and boating.