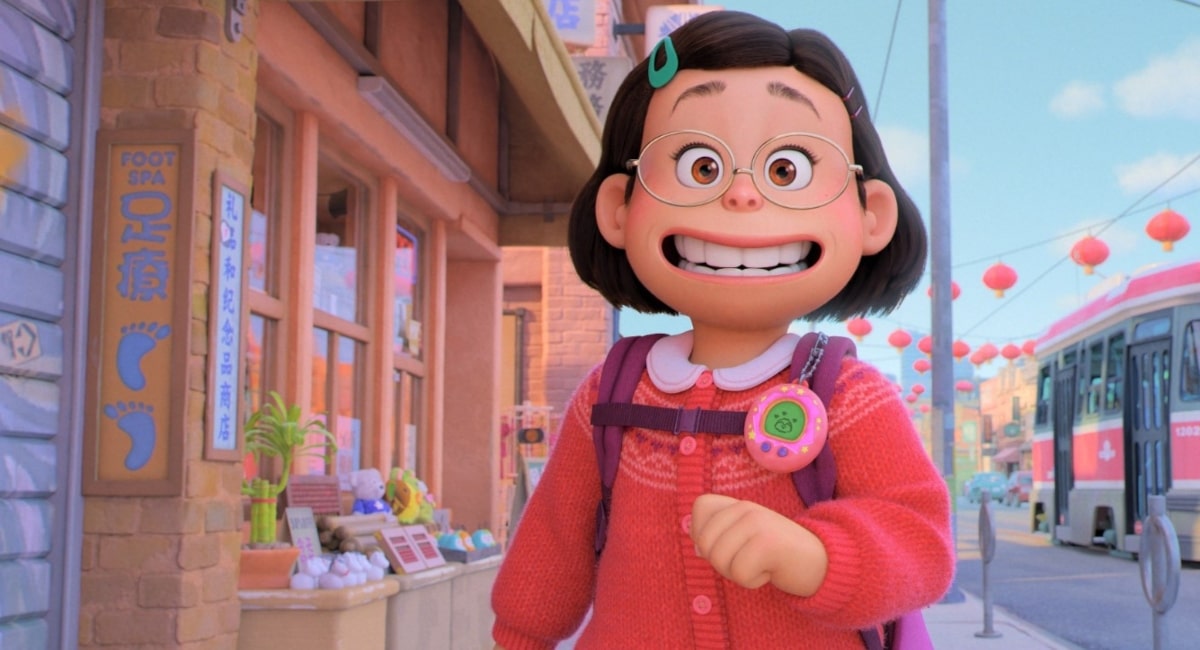 Reviews
Pixar's 'Turning Red' Movie Review: Uplifting, hilarious and relatable
Tackling the big subjects has never been something the teams from Disney and Pixar shied away from. If you look back at the company's earliest films, such as Bambi (1942) and work your way up the timeline past Wall-E, Up, Inside Out and Coco there are some strong emotions being played out on the screen. Heck, even death features.
It is hardly surprising, then, that the latest feature from Pixar, Turning Red, breaks new ground. Albeit in the realm of the unique and terrifying experiences one faces growing up — puberty and menstruation.
Taking place in Toronto, Canada in 2002, we meet 13-year-old Meilin Lee, who goes by Mei throughout the film. We join her as she deals with the pains of growing up and a genetic quirk that comes along with it. It's heart-warming and hilarious, and for a large portion of its target audience, entirely relatable.
Turning Red focuses on the city's Chinatown, which represents the culture and hometown of the film's director, Domee Shi. Shi keeps the tone light-hearted and fills the story with euphemisms and wink-wink moments. I feel it does a great job of talking about women's health in a humorous way and, just like most other Pixar films, certainly 'hit me in the feels'.
When the film was first released it caused a stir because of the topics it covers. Those in the know would have been quick to realise the title of the movie is a metaphor for the menstrual cycle that many girls go through during puberty.
What Turning Red does, in my opinion, is highlight the importance of puberty and women's health. The importance of educating young people and having them know about periods, whether it's something they will experience or not.
Some parents might be concerned that Turning Red is tackling an issue they'd prefer to address privately at home.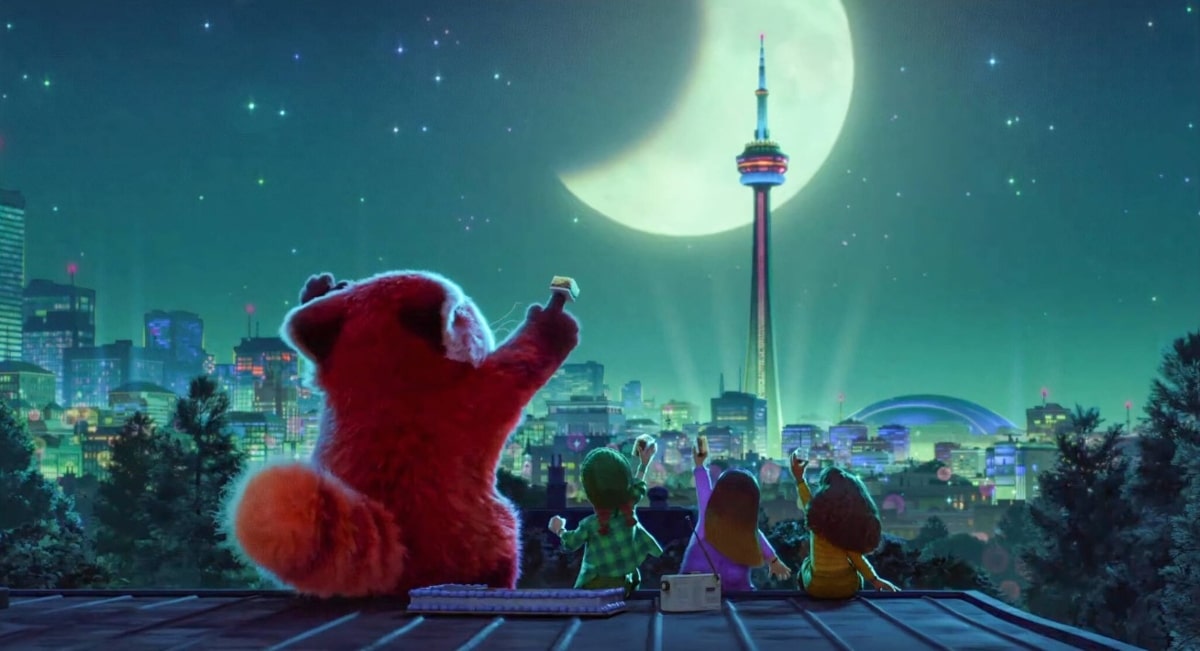 A journey of self-discovery
Turning Red also beautifully captures what it is like to be a young adult trying to figure out who you are. Mei likes nothing more than hanging out with her three best friends. They obsess about things typical for girls their age: bands and boys.
Like most teenagers, Mei is desperate to affirm her own identity and independence. There are complications for the dutiful daughter of Chinese-Canadian parents. When Mei's crush on a local boy is revealed she erupts in embarrassment and anger … and unexpectedly transforms into a giant red panda.
Pixar deals with these issues with such sensitivity and a delightful sense of humour. The film becomes a joyful journey of self-discovery. It is also a celebration of family and friendship.
A lot to like about Turning Red
The style of animation in Turning Red is bright and prominent. It's unlike anything I've seen in a Pixar film before. It works well for the film's vibrant energy and stylised visual storytelling.
There is a level of diversity in this movie too. Supporting characters have their own stories and personalities that shine. Though the focus of the film is on Mei, you can see characters struggling with their own personal challenges throughout.
Overall, Turning Red is deeply endearing.
Turning Red at a glance
Rating: PG
Genre: Animation, Comedy, Adventure
Length: 107 minutes
Suitable for: Okay for kids 12 years and older, Parental Guidance for children aged between 10 and 12, Not ideal for children under 10 years
Things to be aware of: Distressing themes, suggestive content, coarse language and name calling