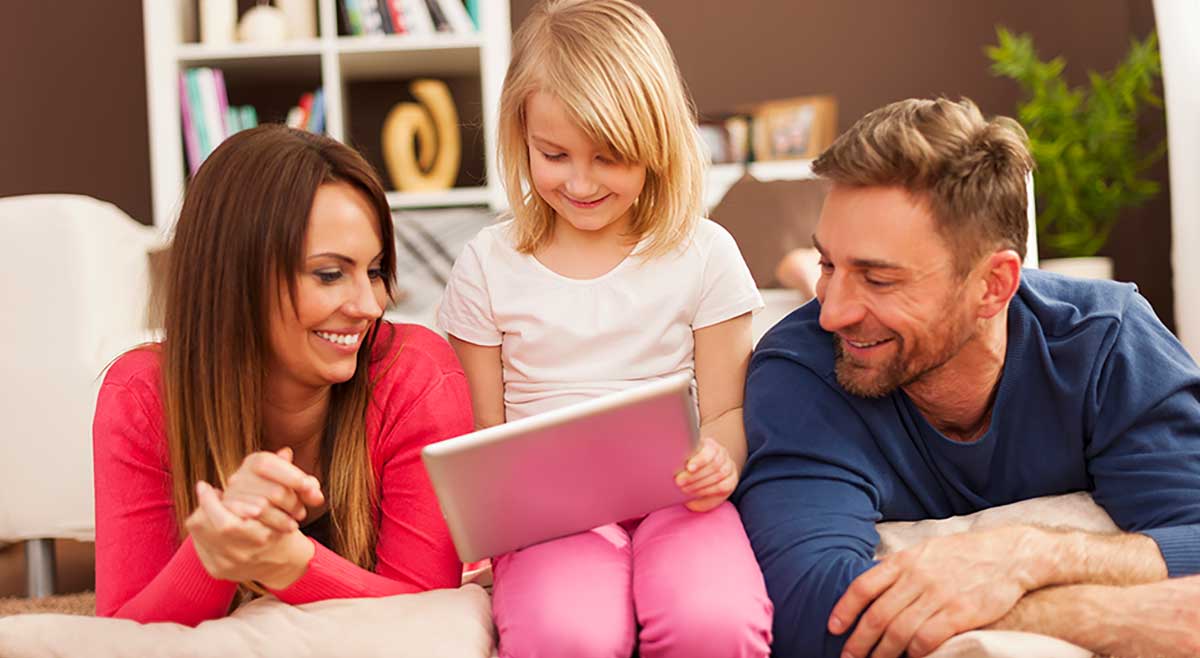 Products
'ABC Reading Eggs has been part of our kids' learning journey for 10 years'
There are so many apps for kids these days. What is in favour now will undoubtedly be replaced by something else in 12 months' time. However, one learn-to-read app that has stood the test of time is ABC Reading Eggs.
We chat to mum Lily to find out why this particular learn-to-read program has been the cornerstone of her kids' screen time for 10 years.
First introduction to ABC Reading Eggs
"I was first introduced to Reading Eggs in 2012, when my first child Fynn started Prep," Lily says. "The school used it. As this was our first child, we knew nothing about learning to read. But we knew it must be a good app if the school recommended it! We added it to the family iPad to support his learning at home."
Lily says Fynn was a shy child who struggled to express himself sometimes.
"He hated the school readers, and they would be a constant source of tension," she says. However, Fynn was happy to play games!
"iPads were fairly new back then, so we weren't sure what to expect from a learn-to-read app. Reading Eggs was a lifesaver. Fynn learnt how words are constructed, the phonics behind the words and how the syllables sounded. He could do it in his on time, without being put on the spot, which was perfect for him."
Fynn is also colourblind, so he had the added challenge of not understanding a big portion of early literacy identifiers.
"I had no idea how much they use colours to group things for kids, until it became a problem!" Lily says. "We found Reading Eggs helped build his confidence and reading ability around colours and grouping."
Because Fynn's school also used ABC Reading Eggs, he could 'compete' with his friends in what level they were at. Lily says this was a motivator for her competitive and sporty child.
"For Fynn, ABC Reading Eggs was that launching pad to reading he really needed," Lily says. "It was fun, challenging enough to keep him interested, but with plenty of reward and praise for a child that hates failing."
Lily says Fynn was never convinced to read the school readers. But despite that, he is an avid reader today and reads at a level above his year.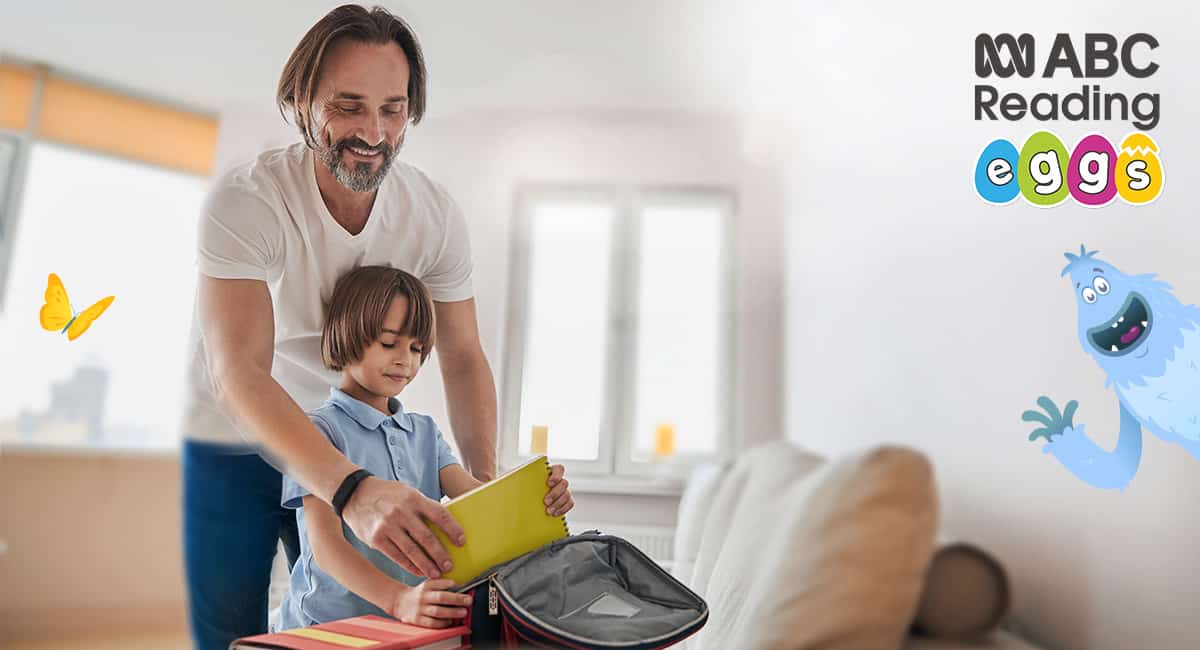 Reading Eggs is great for families with more than one child
"Our daughter, Rowan, was born in 2012. A completely different child, she is a free-spirited bundle of chaos that dances to her own beat," Lily says.
She says Rowan sometimes watched Fynn playing ABC Reading Eggs, ABC Reading Eggspress (the next level for older kids) and ABC Mathseeds.
"When Rowan was two years old, we added her to Reading Eggs Junior. You can have multiple children on one account and access all of their programs, so it was super easy to get her going."
Lily says starting her daughter early was a great decision.
"The junior program was the perfect introduction to screen time and learning," Lily says. "It was lovely to sit together and play. We would chat about everything in the Reading Eggs games, we had lots of fun mummy-daughter time! It was perfect for her — she needed something to hold her attention, otherwise she would be off, spinning around in circles until she fell over dizzy."
Rowan naturally graduated onto ABC Reading Eggspress and Fast Phonics, the next levels in the ABC Reading Eggs program.
"Phonics learning wasn't something I'd come across before, so it was great to sit with her and learn this process. It helped me for when she started at school and I knew what phonics was."
Lily says her daughter was reading before she started school, and had an incredibly confident and happy start to Prep.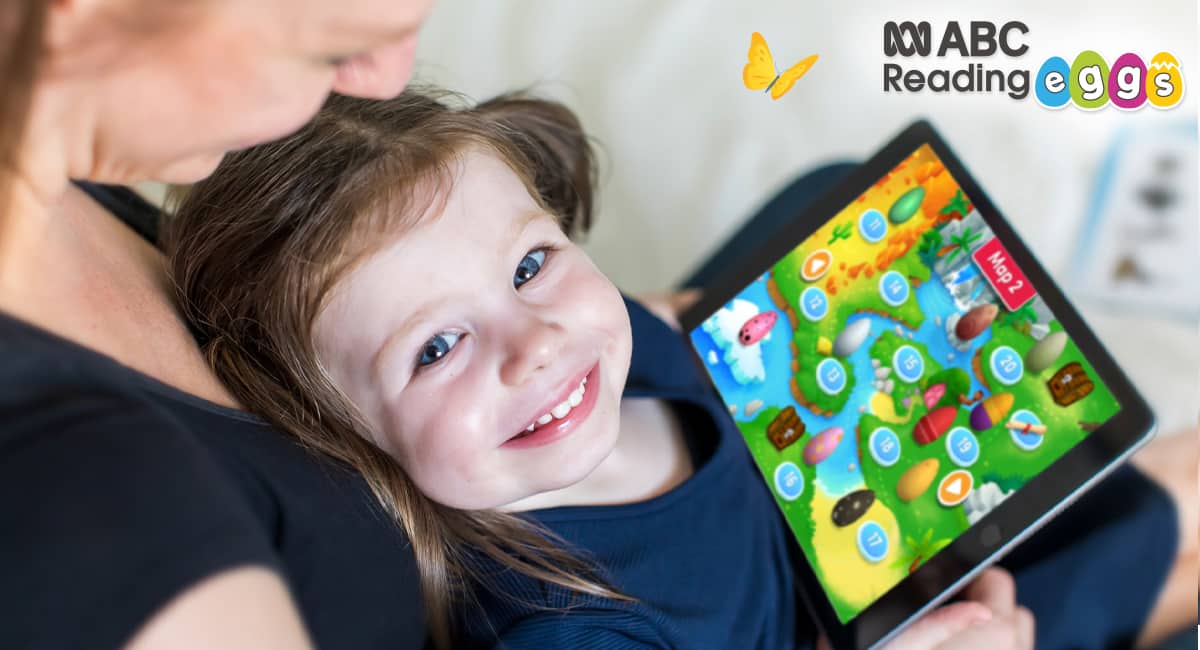 Other learn-to-read apps don't compare
Lily says the family tried other reading apps, but "we always came back to ABC Reading Eggs". She says having multiple children on the one account made it really easy. The broad range of programs that spanned all ages and personality types really works well.
"It's also because we trust it. If our young kids were going to be in front of a screen, we wanted to be 100 per cent confident it was a high-quality program, without any ads popping up or the app trying to get you to buy something," Lily says.
ABC Reading Eggs stands the test of time
After 10 years, Lily says the family still has ABC Reading Eggs.
"Rowan still uses Reading Eggspress. However, I think she has just about outgrown it now, so our Reading Eggs journey will come to an end soon."
Though it's the end of an era, Lily says it is also a good thing.
"We have two very different children that both enjoyed learning to read," she says. "They both love to read for fun every evening. I think instilling that love for reading is so important."
ABC Reading Eggs is currently offering a free 30-day trial. Click here to try it for yourself! You can also find out more about the program on the ABC Reading Eggs Facebook page, Instagram or TikTok accounts.
---
You might also like…
4 Books for a perfect autumn reading list
The benefits of reading out loud that improve your child's learning
Written by
Guest Contributor