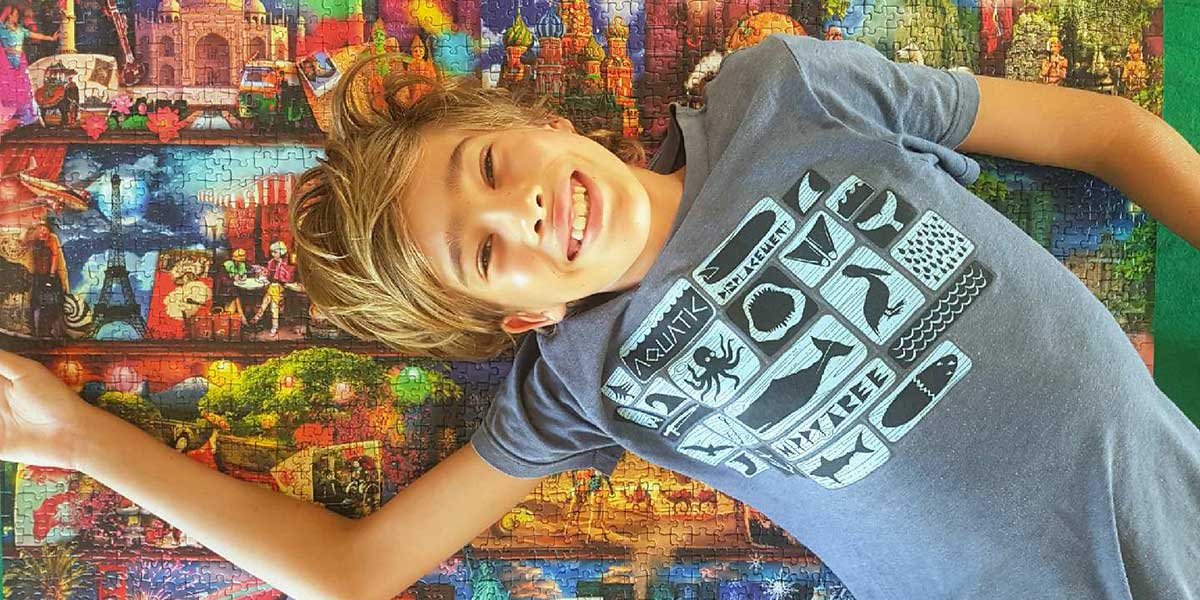 Products
Why puzzles are good for kids
Jigsaw puzzles have been around for generations. In fact, the first puzzles were created by John Spilsbury in the 1760s. The original intention behind the puzzle was to teach children the geography over the lands Britain ruled. However, by the 1900s jigsaw puzzles had become a popular pastime across the globe. Jane from Rainbow Fun explains, as well as being fun, jigsaw puzzles come with some surprising benefits too!
Problem solving and logical thinking skills
A jigsaw puzzle can't be solved by cheating! The pieces either fit or they don't. Puzzles are good for kids because they teach children to problem solve, using their minds to figure out where pieces fit, and thinking through the puzzle in a logical way.
Fine motor skills
Jigsaw puzzles provide the opportunity to really test those fine motor skills. Different from gross motor skills (such as walking, climbing), fine motor skills are those small movements that are required for handwriting, holding cutlery and other intricate actions. Picking up the pieces, rotating them in your hands, fitting them together, all get those fine motor skills firing.
Cognitive skills
Solving puzzles helps to reinforce existing neural connections and build new ones. This improves mental speed and thought processes, as well as short-term memory. And these benefits apply to adults as well as children, so you can boost your brain activity too!
Hand–eye coordination
As children move pieces and arrange the puzzles, they are learning the connection between the hand and the eye. The eye sees the piece, the brain processes what it sees, and then the hand and eye work together to move the pieces to fit the puzzle together.
Social skills
Jigsaw puzzles are a great shared activity – with friends and family. "We get a lot of families on holidays buying a 500pc or 1000pc puzzle that they work on together throughout the holiday," says Jane. They can also be something you have around, to come back to. "Ravensburger Roll Your Puzzle puzzle mats are the best!" Says Jane. "Start your puzzle on the felt mat and just roll it up and put it aside when you need the table or want to tidy your puzzle space without packing up the puzzle every time. We've had ours for 15 years!"
Jane's top tips for successful puzzling:
Start easy and work your way up. If it's too hard kids lose interest so keep it within their level of ability, that way they get a sense of achievement.
Choose a puzzle with colourful and distinctive images. Puzzles with large sections of the image that are all a similar colour can be hard for kids and put them off.
Pre-schoolers love floor-size puzzles with chunky pieces for little hands to easily manage and a more interactive experience.
Working together on puzzles for younger children means quality time with your child, and will give them a lifelong interest in puzzles. This tech-free time is also a super-relaxing way to while away a Sunday afternoon.
So, the next time you have a free Sunday afternoon this winter, why not break out a jigsaw puzzle together?
Thanks to Rainbow Fun for the post!
Phone Credit:  Katja Anton Photography 
Written by
kidsonthecoast