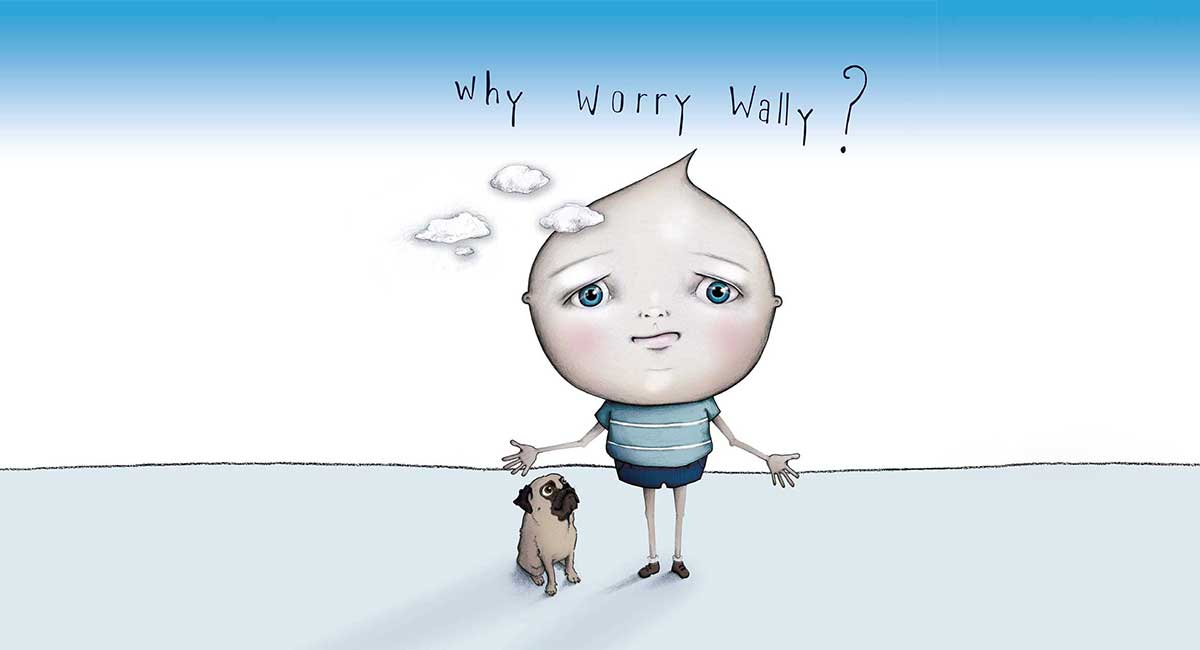 Reviews
The new book designed to help kids who worry
Author Rick Foster has created a picture book to help young kids who worry and guide them in processing anxiety. The release comes at a critical time when children may be very scared of the unknown.
Why Worry Wally – for kids who worry
Why Worry Wally tells the story of a young boy named Wally. He starts each day with a load full of worry. Whether it's being late for school or worrying about swarms of bees, little Wally worries about everything. But Wally finds a voice inside to help him believe in himself. And he discovers that talking to someone kind can help to get the worries out of his mind.
With quirky graphics and a delightful rhyming story, Why Worry Wally? offers a positive and inspiring message for coping and dealing with worries particularly useful in these tough times of coronavirus concerns.
"At a time when as a society we are focusing on social distancing, books such as Why Worry Wally? can enhance connectedness between parents and their children by offering a positive and inspiring message for coping and dealing with anxiety or worries," said yourtown Chief Executive Officer Tracy Adams. "We sincerely thank Rick writing on this very important issue, especially as it's framed for children and for his generosity with proceeds from the sales of the book being directed to benefit Kids Helpline." 
---
RELATED:
Anxiousness in children – should you be concerned?
Can you use technology to strengthen relationships?
Parenting a highly sensitive child
Positive phrases to calm a child
---
How to help kids confront their fears
The book, aimed at four to eight-year-olds deals with the sensitive subject of childhood anxiety and conveys the message that confronting our fears and worries can help us to overcome them.
"I wrote Why Worry Wally as a resource to help communicate to young kids about anxiety or fearful concerns, as it's important for parents to have trustworthy resources to help young children deal with anxiety," said Rick.
"Picture books can be a calming resource for supporting young children who worry or suffer from anxiety, especially around the uncertainty being felt because of the COVID-19 health crisis. It's easy to feel overwhelmed if you are a very young child already suffering from anxiety to deal with everything going on in the world, and it's no wonder that many kids are struggling with worry and anxiety."
According to Kids Helpline, Mental Health including anxiety was the most common reason kids seek help, which was 1 in every 4 contacts in 2019.
"Why Worry Wally? uses the theme of worries to normalise anxiety and acts as a conversation-starter for children and their parents around the subject of anxiety. It is a perfect choice to enable parents to engage with their young children about their worries about coronavirus and other concerns," said Rick.
"I'm excited that I can also support Kids Helpline. A percentage of all profits being donated to this wonderful free 24/7 counselling and support service," Rick continued.
Kids Helpline can be reached by calling 1800 55 1800 or online at www.kidshelpline.com.au
For more details on 'Why Worry Wally?'  or to purchase online, you can go to Rick Foster's website at www.rickfoster.com.au