Starting an online kids store as a stay-at-home parent is something many of mums often dream about. Ditching that nine to five, being present for our little ones whilst also managing to grow a side hustle — it's the best of both worlds, right?
In reality, getting an online kids store off the ground is no easy feat. In 2016, Sunshine Coast mum Jodie Topsfield embraced that challenge, launching Coastal Kidswear from her living room. Seven years later and with thousands of packages out the door, we chat with Jodie to find out the secrets behind her success.

What led you to starting Coastal Kidswear?
It simply came about because I was constantly searching for products that worked for my girls. I had to shop online because my husband was working away a lot and there wasn't much choice in the shops the Sunshine Coast at the time. What I really wanted a single place where I could get all my goodies online in the evening rather than drag our girls around the shops. And I wanted to provide that for other parents too!
I always wanted quality, well-designed products, so I would search and search for the perfect lunchbox. The runaround after school, when the girls had after-school activities, meant I needed to find containers that could pack enough food and that would keep it fresh for the end of the day.
When I found something great, it would make it into my online store… and it all grew from there. At the beginning I mainly focused on lunchboxes, bags, and swimming togs—those products that would last the wear and tear that kids inflict, and also survive the Queensland heat. I only stock togs that are chlorine resistant, as I know they are the ones that last, and only stock the best quality lunchboxes that can keep food fresh—even when kids don't have a fridge at school.
Coastal Kidswear has grown dramatically in that time, what do you put that success down to?
I think because I personally test everything, I only stock what works. And that reputation has spread. Mums don't have time to endlessly search the internet for every product. They know they can come to my store and everything on there has been tried, tested and works.
Even though my own girls are older now, I have plenty of nieces and nephews to test things out on. So that personal recommendation never stops.
I also like to put together guides on which lunchboxes fit with which cooler bags—to make it really easy for parents to order the right combination. Because the best lunchbox and best cooler bag don't always come from the same brand! For example, the MontiiCo cooler bags are some of the most durable and have a really good ice brick. And you can combine that with the b.box lunch box, which is fabulous at keeping food secure and fresh. It's a wonderful combination that people often don't know of!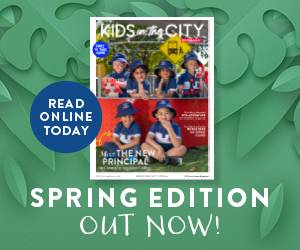 What do you enjoy most about running an online kids store?
I really like helping other mums solve a problem. I'm sure I've tried every lunch bag and lunchbox on this planet. So I know what works and what doesn't. I love being able to share that experience.
I also get a lot of joy out of just seeing all the colours and everything go together. And just packing up parcels and sending them out—knowing that the kids are going to love it and feel proud. It has their name on it and it's in their favourite colours, so they know that it's theirs.
There's a lot to be said about kids being proud of their lunch boxes and feeling good. It gives them a real confidence with food and a confidence for the day. Particularly those kids with challenges such as autism. Knowing that the latches are easy to open and the food isn't touching. For a child, a good lunch makes a good school day, and vice versa.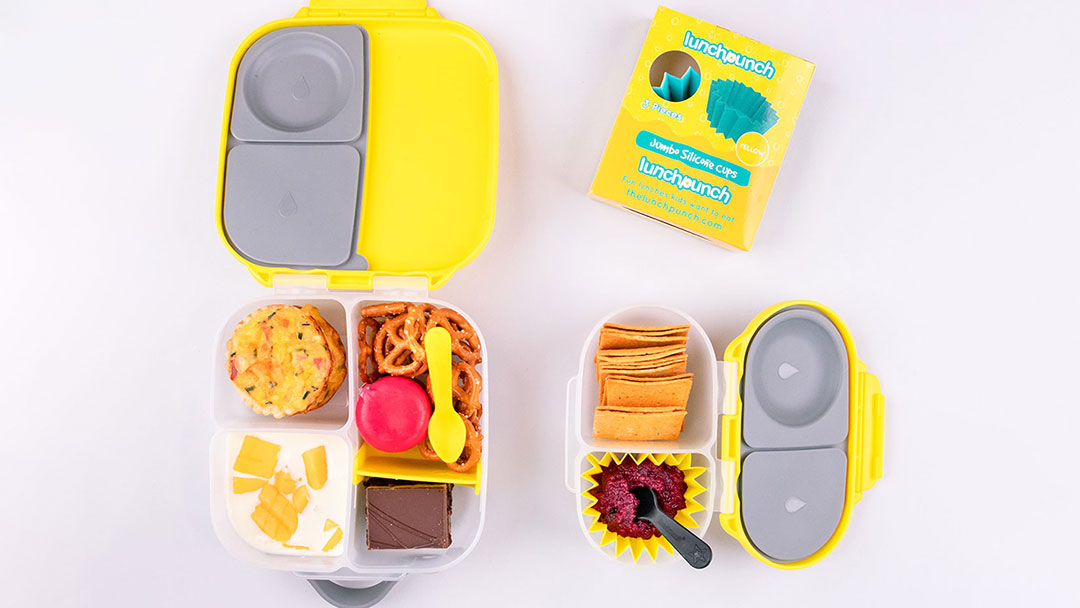 What's next for Coastal Kidswear?
I'd love to do more work with a nutritionist, providing ideas and suggestions to what people can put in their lunchboxes. That is my ultimate goal.
I support a Facebook group that is called 'b.box lunchbox ideas' started and run by another mum, Michelle Hession. I collaborated with Michelle when she had 4,000 members and now it's 83,000! It's a place where people can ask what lunchboxes fit in what bag, and members share lunchbox ideas. It's a wonderfully supportive space, and great for inspiration on how to keep lunchboxes interesting. That group keeps me very very busy nowadays!
As for the store, my next challenge is that's it's got so big I need to move it out of home!
As lunchboxes are your specialty, what tips do you have for packing the perfect lunchbox?
I always think if you pack something they are familiar with and then just one little thing that's new, it just introduces that new thing without being too overwhelming for kids. You are better off knowing that they will eat what you pack, but then that little something might be of interest to them.
Also, presenting foods differently creates interest around food. I love using sandwich cutters to make different shapes—a love heart on Valentines, or a Christmas tree at Christmas goes a long way to bringing a smile to a child's face at lunchtime.
---
Related Stories
Back to school 2023: Finding the perfect lunchbox
Our FAVOURITE pregnancy and baby gear for 2022
---