Hoppy Easter! Brisbane has oodles of egg-stra fun activities for kids these Easter school holidays.
From LEGO workshops to golf lessons, Brisbane families are spoilt for choice this Easter!

Discover miniBOUNCE these school holidays
March 25 to April 15
miniBOUNCE Carindale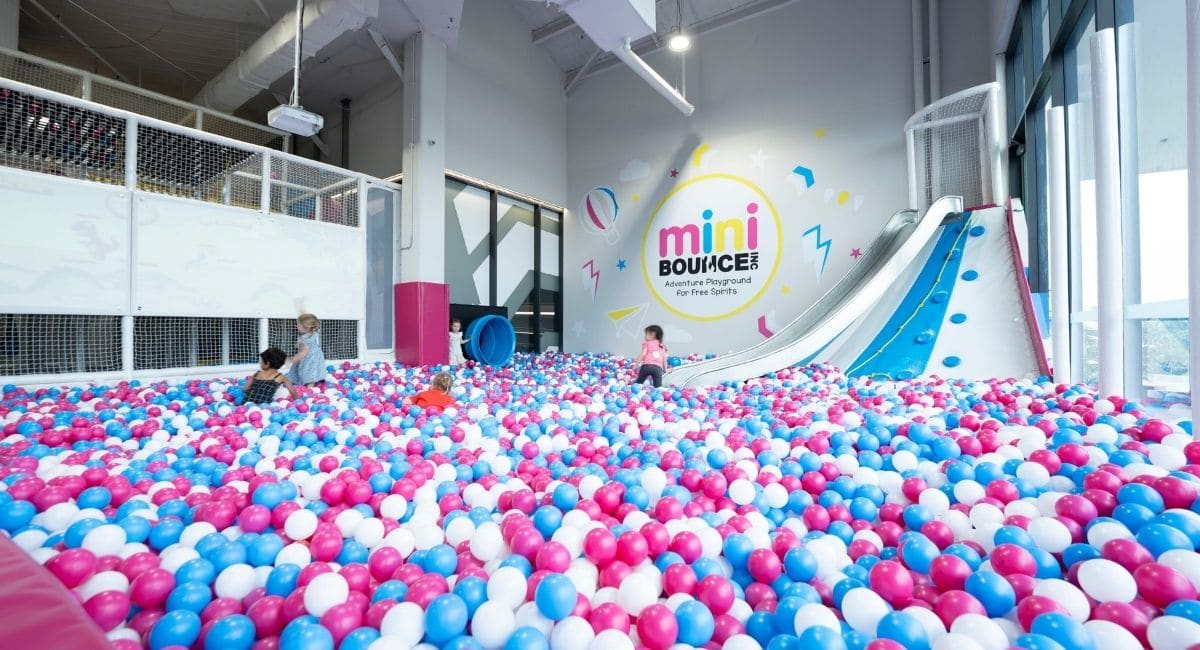 miniBOUNCE is an active adventure-play centre specially designed for pre-school kids.
Everything at miniBOUNCE is designed to offer fun, active-play experiences that help develop a positive relationship with physical activity for life.
Open every day during the school holidays. READ MORE
Calling all superheroes, detectives and young artists!
April 2 – 18
Museum of Brisbane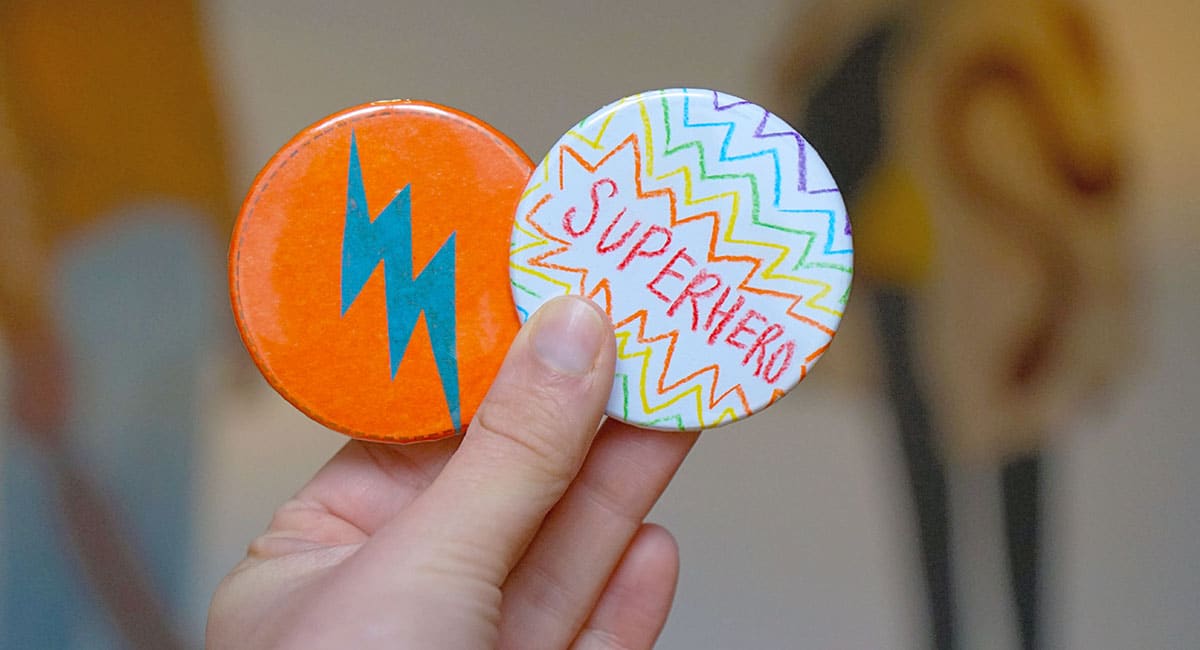 Calling all superheroes, detectives and young artists! Visit the Museum of Brisbane these school holidays to unlock a world of fun!
With a fun adventure available every single day of the week, there's heaps to see and do at Museum of Brisbane this Easter… READ MORE
Kids Dig It! Stone Age Family Fun
April 4
Abbey Museum, Caboolture
Budding young archaeologists can uncover the wonders of the Stone Age this April at the Abbey Museum.
Families can participate in a fun selection of activities including cave painting, weaving techniques, pottery and archaeological digs! READ MORE
---

---
Bricks 4 Kidz Workshops with LEGO®
April 4 – 14
Murrumba Downs – John Oxley Reserve Hall
North Lakes – Woodside Community Centre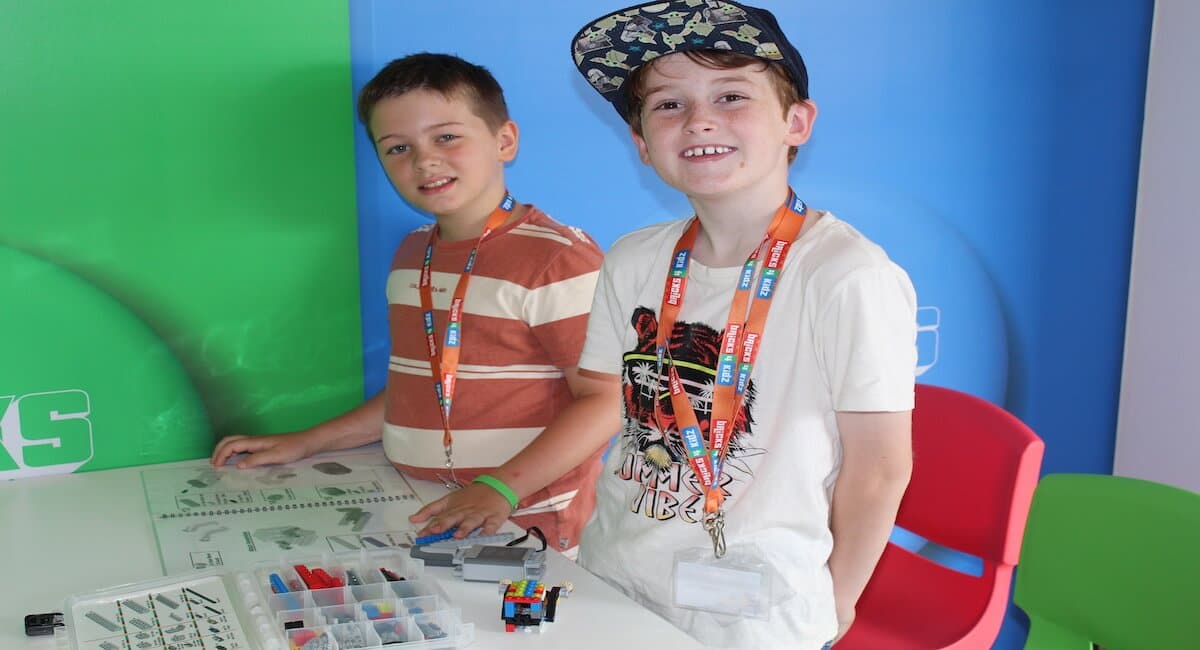 Bricks 4 Kidz is back bigger than ever this Easter with new LEGO® workshops and venues!
Create your LEGO® masterpiece, make things rock and roll with power function motors or code yourself a battle bot. Drop your LEGO® Master off to test their skills and learn some new ones with our team of skilled instructors. Themes are inspired by Minecraft®, Star Wars, Minions and more… READ MORE
It's play time at BOUNCE!
Every day to 15 April
Bounce Inc, Tingalpa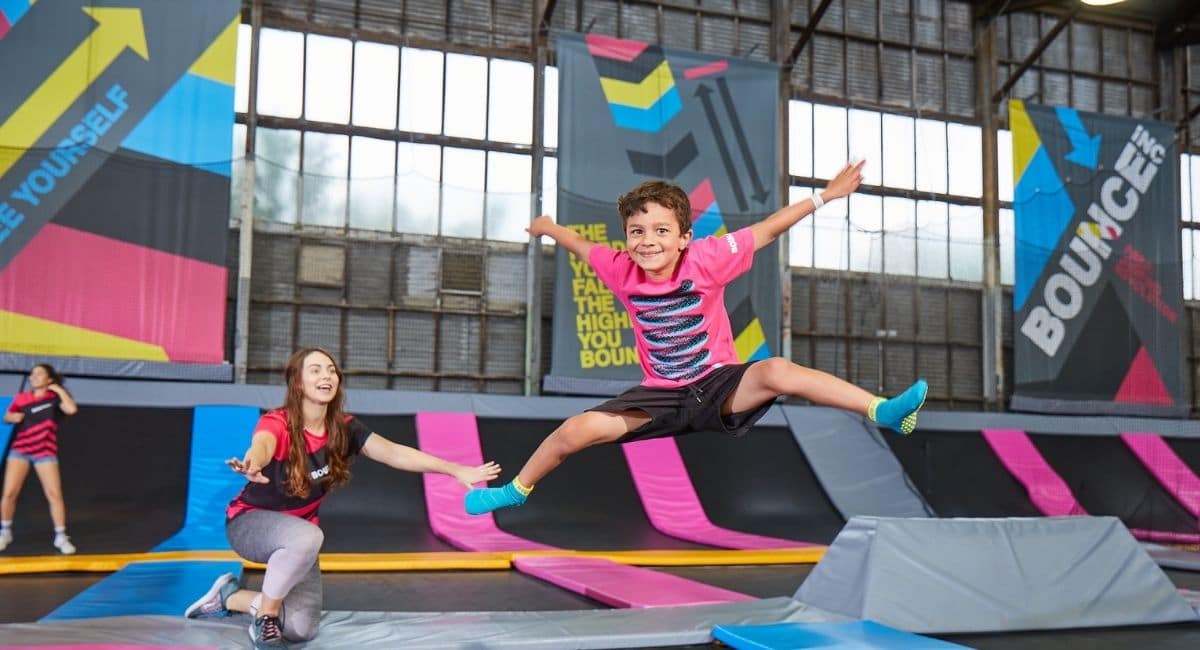 Flip off the walls, do a silly salmon into the big bag or challenge your mates to a game of dodgeball!
Assemble the family and take your BOUNCE freestyle to the next level. BOUNCE is the perfect place to get active, have fun and unleash together these school holidays! READ MORE
Under Construction
April 2 – 16
The Workshops Rail Museum, Ipswich
Construction fun for everyone! Don't miss this hands-on school holiday program that will see kids using their creativity to engage in a range of exciting engineering problem-solving challenges here at the museum! READ MORE
Little Artist's Eye Spy
April 2 – 17
Museum of Brisbane, Brisbane City
Polish your peepers! You never know what you might spot.
There is plenty for little eyes to spy with this free Museum of Brisbane kids' activity sheet. Transform your Museum visit into an exciting game of Eye Spy and discover details you might otherwise have missed. READ MORE
---

---
Iceworld: The coolest venue these school holidays!
April 4 – 15
Boondall and  Acacia Ridge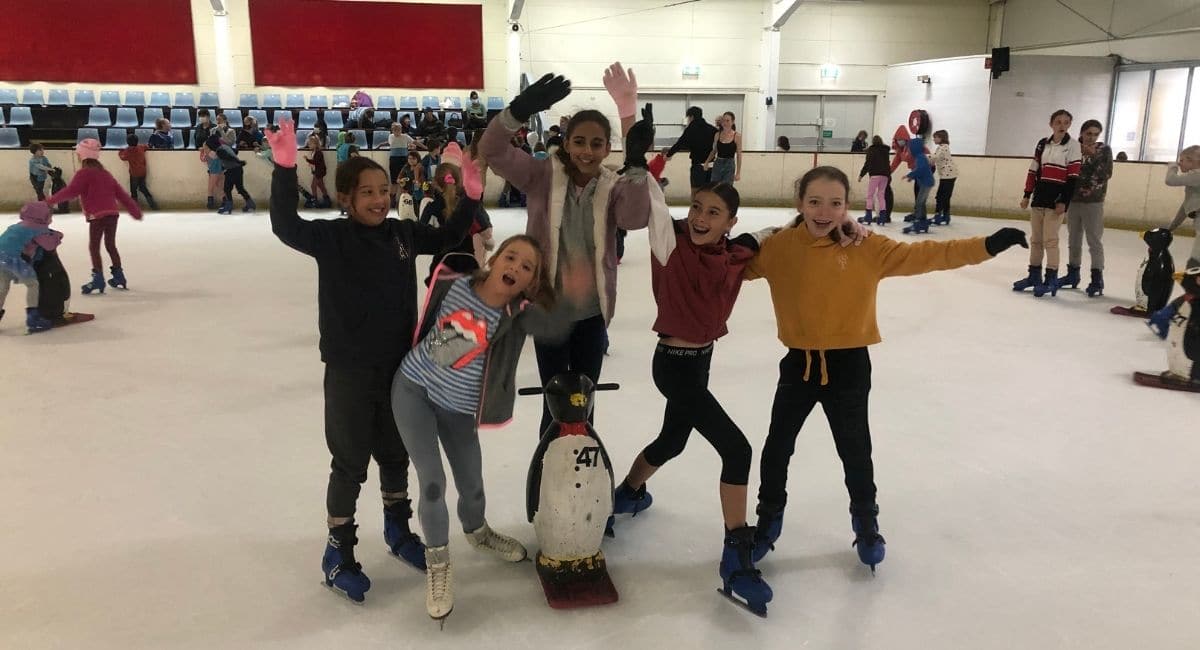 With two Olympic-sized ice rinks both north and south of the Brisbane CBD (Boondall and Acacia Ridge), Iceworld is the place to be these school holidays!
Sessions from 10:30am to 12:30pm and 1pm to 3pm during the week.
Additional evening and weekend public session times also available.
There are fully stocked cafes at both rinks. READ MORE
Easter fun at Orion Springfield Central
4 – 19 April
Orion Springfield Central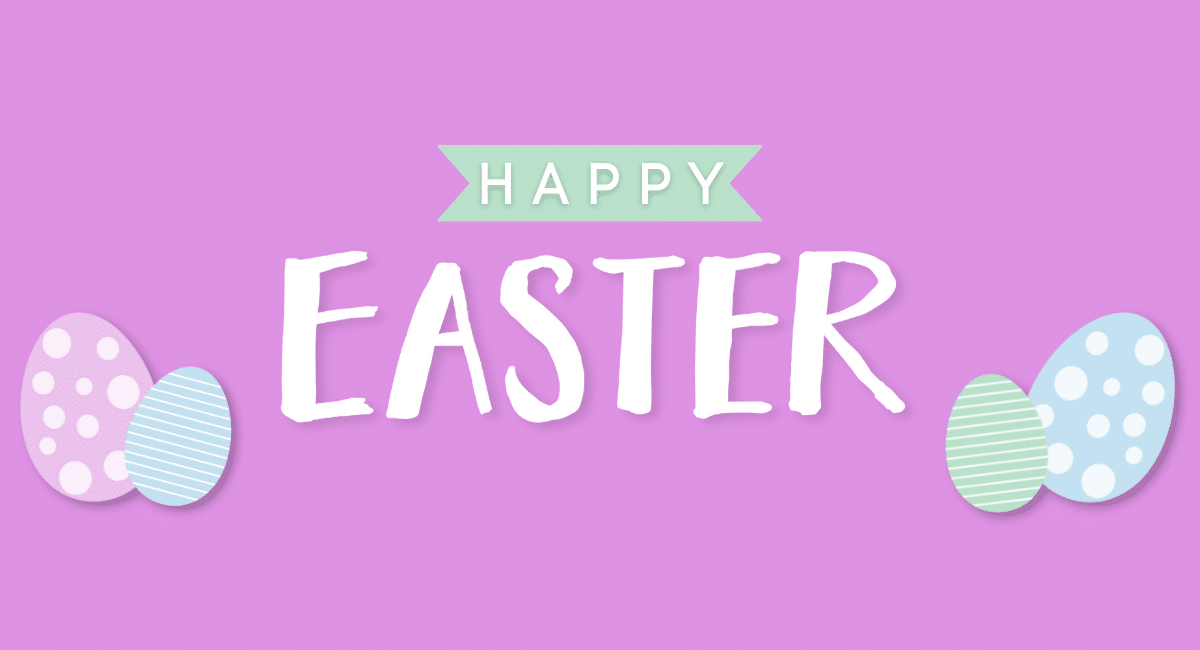 Orion Springfield Central is set to make this Easter egg-stra special! Celebrate with Easter photos, an Easter egg hunt, Rabbit Academy advanced screenings, craft workshops and more! READ MORE
Erth's Prehistoric World
April 7 – 10
Brisbane Powerhouse, New Farm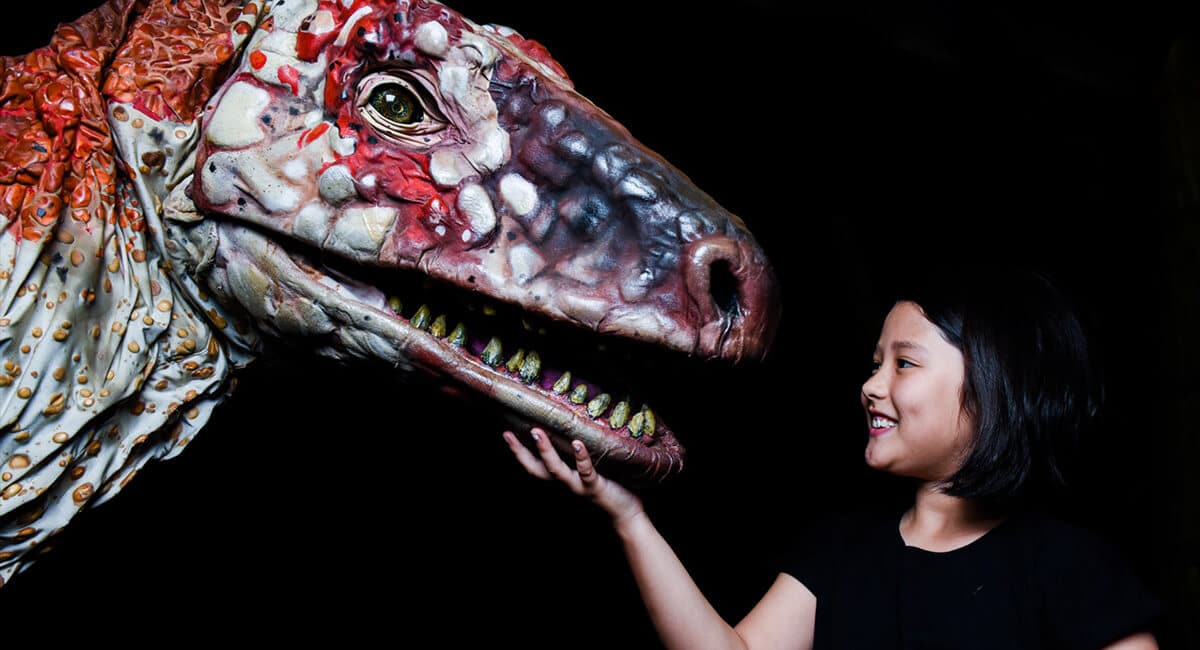 Imagine a trip to a zoo, an aquarium and a wildlife park all in one – now substitute all the animals for dinosaurs!
Creators of the world-renowned Dinosaur Zoo and Prehistoric World bring their latest theatrical masterpiece to the stage. Erth's Prehistoric World is a breath-taking show fuelled by extraordinary puppetry, immersive theatre and magic. READ MORE
School Holiday Golf Clinics
April 7 – 15
Golf Central Brisbane, Brisbane Airport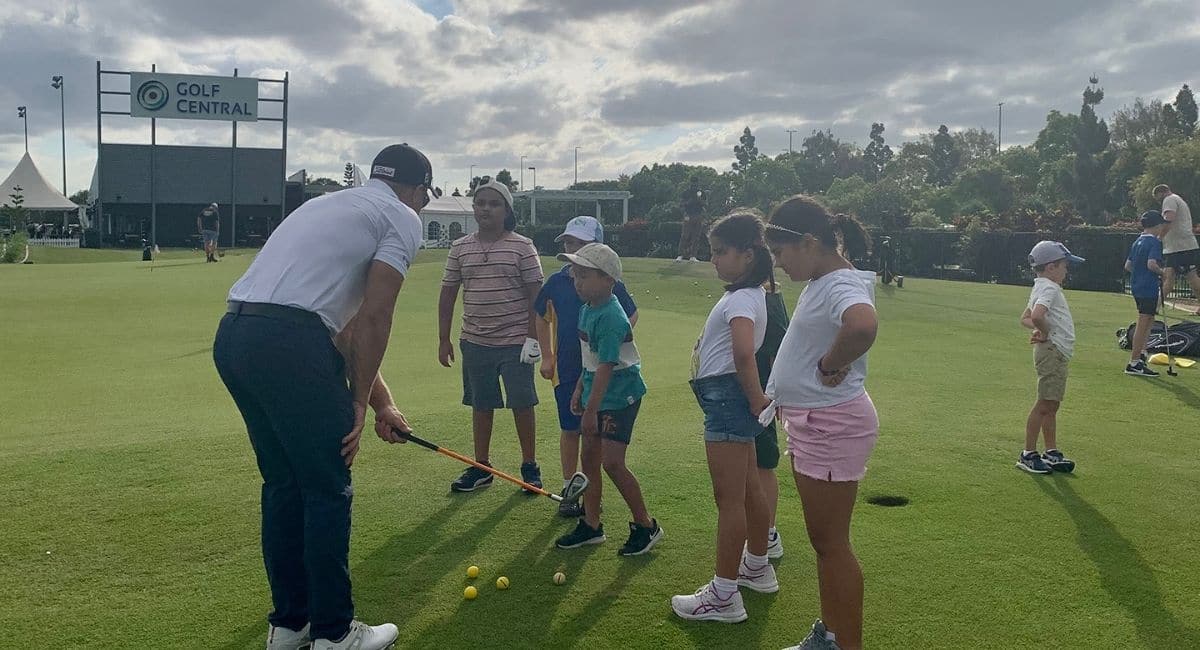 Golf Central's super fun junior clinics are on again these school holidays. Perfect for the aspiring pro and those new to the sport.
The Intermediate Clinic is perfect for those with golf course experience or those who've attended their Junior clinics. If your child has never tried golf before, their one-hour beginner clinics are designed especially for them.
Both clinics are run by a PGA professional coach and include all equipment. READ MORE
Sounds Like An Orchestra
April 9
QPAC, Brisbane City
The Queensland Symphony Orchestra's Sounds Like An Orchestra family concert is the perfect event to introduce children to the symphony orchestra.
The magical musical adventure is an opportunity to marvel at the musicians of Queensland Symphony Orchestra as they bring to life a world of different sounds and musical characters. You'll meet fluttering flutes, growling double basses, triumphant trumpets and more! It'll be hard to choose your favourite instrument! READ MORE 
The Great & Grand Rumpus
Until April 13
State Library, South Brisbane
Run wild at The Great and Grand Rumpus, a sculptural, digital and immersive installation at the State Library of Queensland.
This free exhibition is an opportunity for families to experience the limitless imagination of make-believe places. You'll see crafted and sculpted mythical worlds and creatures based on ideas workshopped by children over the past 15-18 months. There are also opportunities for you to get hands on. You can create your own mythical creation at The Great & Grand Rumpus. READ MORE
---


---
The Twits
Until April 23
QPAC, Brisbane
Roald Dahl's gruesome twosome The Twits arrive on stage to delight and disgust, in equal measure.
Proudly brought to you by multi-award-winning shake & stir theatre co. READ MORE
For art's sake: The 10th Asia Pacific Triennial of Contemporary Art
Until April 25
GOMA, South Brisbane
In its landmark 10th year, the Queensland Art Gallery and Gallery of Modern Art's Asia Pacific Triennial looks to the future of art and the world we inhabit.
The free exhibition includes 69 projects with new and recent work by established and emerging artists and collectives. There are stories of how to navigate through time and space, reimagine histories and explore connections to culture and space. READ MORE 
Patterns in Nature
Until May 1
Redcliffe Museum, Redcliffe
Patterns in nature is an interactive exhibition for curious and creative minds. Wonder at the world around you as you play with scales, feathers, stripes and spots. You and your family will be able to see what is 'invisible' to others and become pattern detectives specialising in symmetry, branching and camouflage! READ MORE
---

---
Candyland Putt Putt
Until May 8
Victoria Park, Herston
Prepare your sweet tooth for a sugar rush at Candyland Putt Putt! Head to Victoria Park for a brightly coloured adventure through a world covered in delectable delights. READ MORE
Making Place: 100 Views of Brisbane
Until May 31
Museum of Brisbane, Brisbane City
With the city we know shifting so rapidly, this is the ideal moment to ask — what makes a place?
Making Place presents more than 100 historical and contemporary depictions of the Brisbane region from the Museum Collections. READ MORE
Perception Deception
Until June 6
Ipswich Art Gallery, Ipswich

The Ipswich Art Gallery is showcasing Questacon's family-friendly Perception Deception exhibition. See it for free!
Explore how your sense of 'reality' is formed by your brain using sensory information — and how your senses can sometimes deceive you.
With hands-on and multimedia experiences, reveal how your brain edits, prioritises and even adds information about the things and people around you. READ MORE 
MiniBeasts
Until June 30
Pine Rivers Heritage Museum, Old Petrie Town
Learn about the hidden world of creepy crawlies in Minibeasts, a hands-on exhibition at Pine Rivers Heritage Museum.
Enjoy a myriad of fun activities including examining and classifying specimens using magnifying glasses, creating patterns using natural materials, posing in front of a butterfly wing mural, and observing a live insect display. READ MORE
---
Across the Region
Next Level KidZip
April 2 – 16
Next Level High Ropes Adventure Park, Sunshine Plaza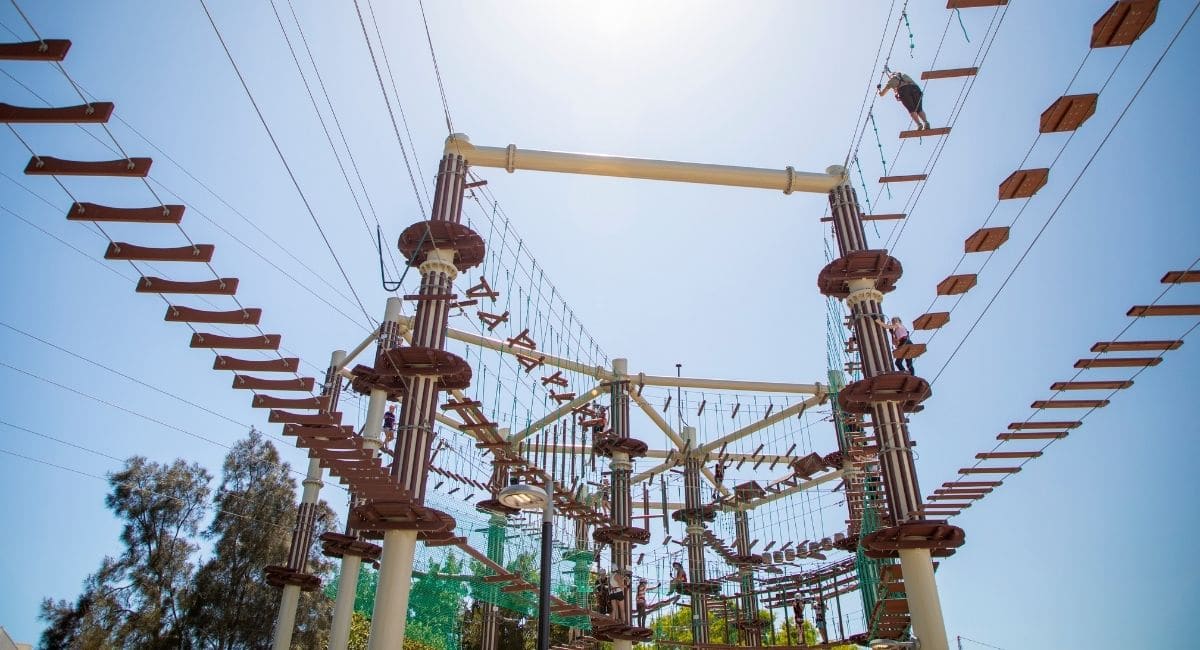 Looking to elevate your kid's school break?
Level up and unleash adventure, fun and your kids at Next Level High Ropes Adventure Park with KidZip!
Let your little players climb with peers and the Next Level instructors, whilst you keep your feet on the ground! They'll puzzle solve as they navigate the high ropes courses, zipping from tower to tower, traversing 23 aerial challenges and multiple ziplines, some that span over Cornmeal Creek! READ MORE
The Magical World of Crazy Science
April 6
Venue 114, Bokarina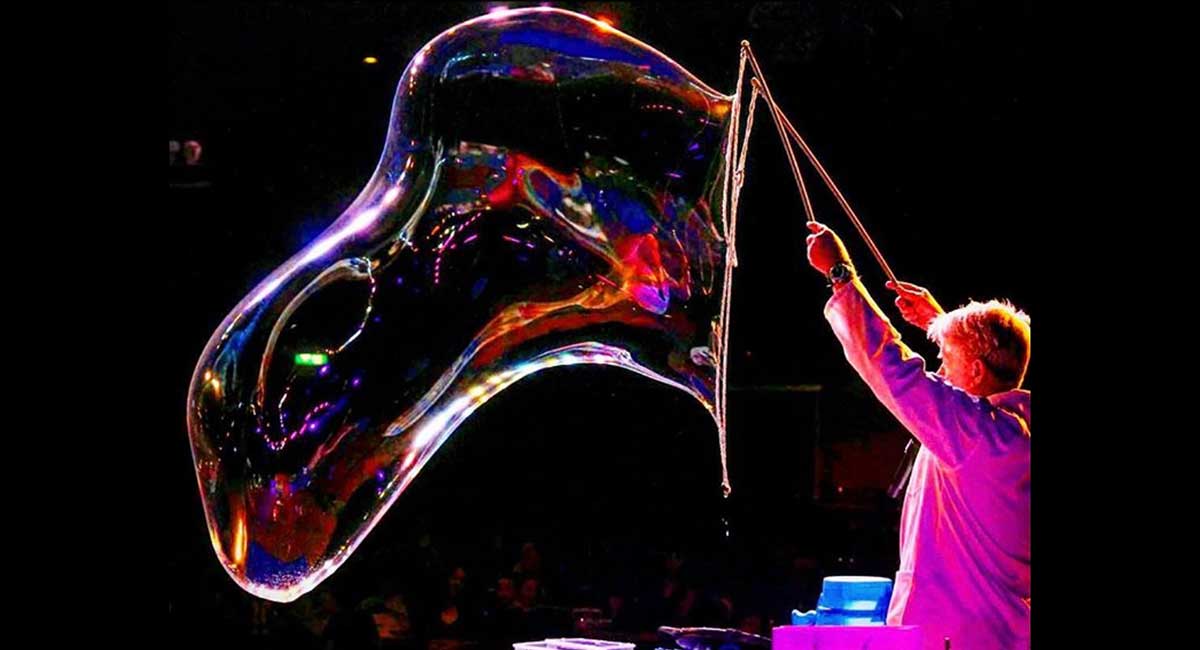 This school holidays, take a wild ride with host Richard Scholes through The Magical World of Crazy Science – the ultimate in science on stage for all ages! See giant columns of elephant toothpaste, high-flying toilet paper, zooming smoke rings and the incredible magic of polymers and gigantic bubbles!
Presented by a multi award-winning entertainer, magician and visual artist who is also a scientist and teacher, Crazy Science incorporates science, magic, comedy, mime and music. READ MORE
Kids Take Over @ HOTA
April 1 – 8
HOTA, Home of the Arts, Surfers Paradise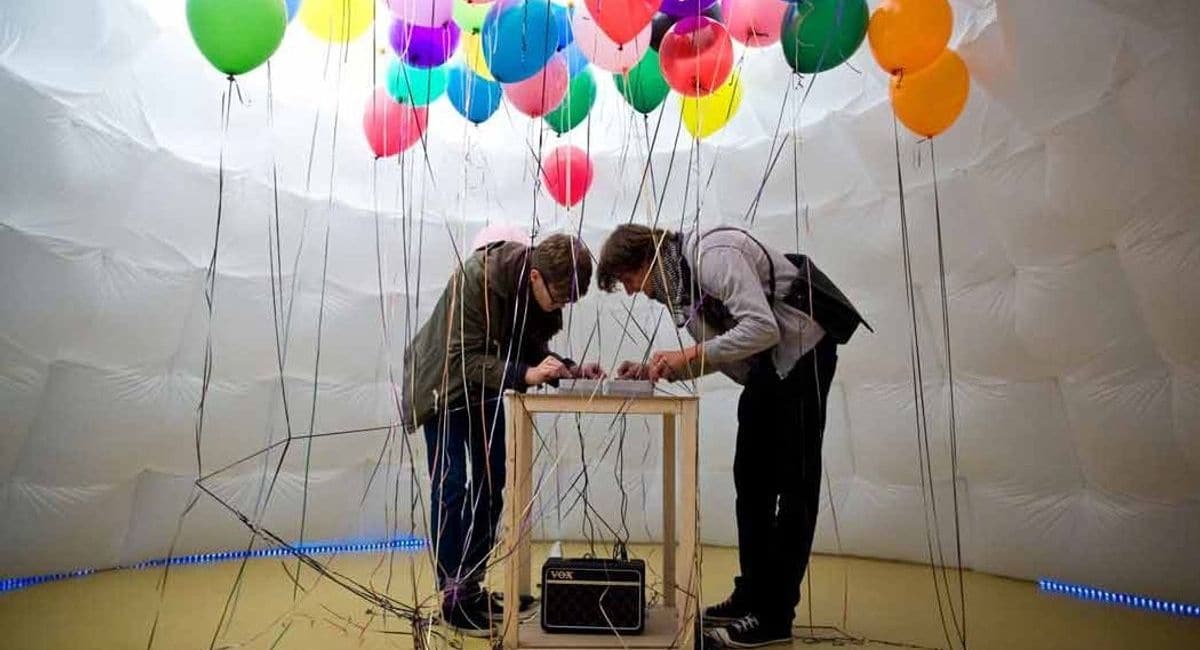 HOTA's mini festival for kids and young creatives returns and this time it's all about dancing to the beat of your own drum.
Celebrate what makes us special at Kids Take Over with a packed week of hands-on activities and experiences ready to inspire young creatives to tackle 2022 head-on. Kids and families can create, design, learn and engage in performance, art, and music. You'll find something for every curious mind and inventive heart. READ MORE 
---
We are constantly adding events as they are announced, so make sure you bookmark this page and check back regularly!
---
Want to see more?
Choose a region below to see what's happening in the Gold Coast and Sunshine Coast  ↓
Or visit our What's On calendar for more events and activities across the region.