Entries are now open for the iconic 2023 Immanuel Arts Festival. Now in its 42nd year, the popular Sunshine Coast arts festival will be held from 25 to 28 May and is an opportunity for local artists – including students – to showcase their talent and increase their public profile. From emerging to established artists, all are welcome and encouraged to enter.
This year's feature artists are painters Teresa Mundt, Beatrice Prost and wearable art artist Maggie Wretham.
"Last year, the festival attracted around 300 artists and nearly $50,000 worth of artwork was sold," said Convenor Lauren Nielsen.
"Artists can enter a range of categories including painting, printmaking, drawing, mixed media, sculpture, photography and wearable and creative arts such as ceramic," she said.

Artist Teresa Mundt is a featured artist at Immanuel Arts Festival
Buderim artist Teresa Mundt specialises in abstract acrylic artwork, art that is mixed media and kiln-fired enamel jewellery. She believes that colour is a simple but powerful device that makes us feel; it forces a reaction. Colours excite, energise, invigorate, soothe, restore and inspire.
Teresa's kiln-fired enamel jewellery is designed with similar objectives in mind.
"Jewellery is art for our bodies. The wonderful thing about it, unlike the art we hang on our walls, is that we can adorn ourselves with it and exhibit it for all the world to see. Jewellery is an art form that helps us to tell the world who we are.
Beatrice Prost will also feature at the Arts Festival
French-born geophysicist turned artist, Beatrice Prost, left behind a successful engineering career to paint and carve topographies in a non-representational way. Her extensive use of dots, lines and geometric patterns harness the organic powers of natural life.
"I aim to create surfaces that capture the essence of reefs and coral forms and do this in a way that shows the essence of the primeval life force itself," Beatrice explains.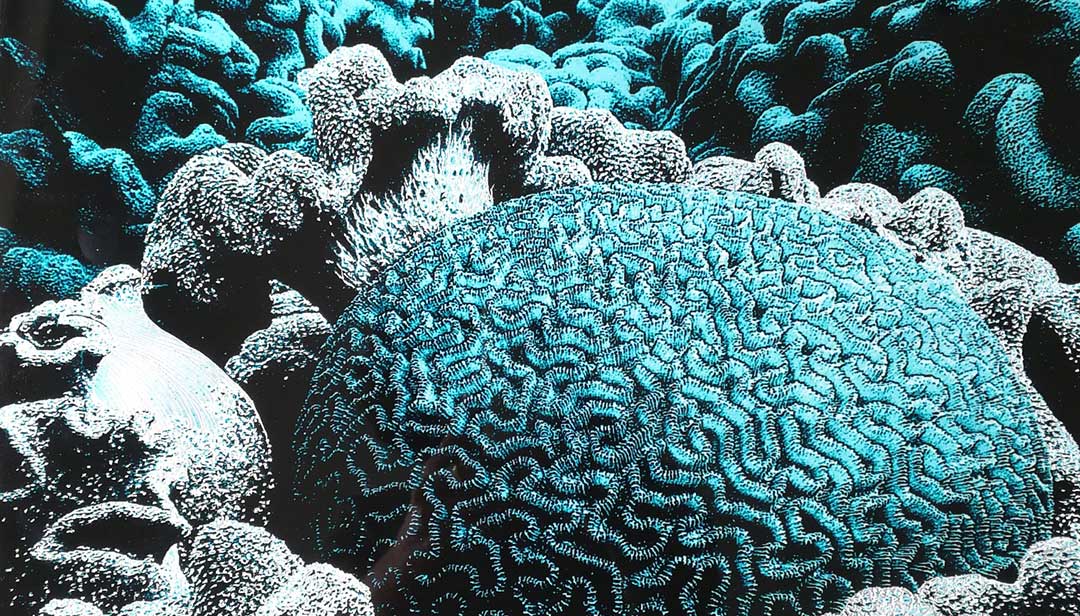 Australian Wearable Art Festival entrant and 2023 Artist in Residence Maggie Wretham, has promoted the benefits of upcycling and caring for the environment for many years now. In her art, Maggie has covered Steampunk to Barbie, her creativity always capturing attention.
The cost of entering the festival is $15 for one piece and $30 for up to three pieces. Size restrictions apply to all entries and all artwork exhibited is on sale for the duration of the festival.
With thousands of dollars in cash and prizes, major awards include Outstanding Work of Festival with $1,000 in prize money and the ever-popular People's Choice Award with $500 in prize money.
Entries open Monday 13 March, at www.immanuelartsfestival.com.au and close on 24 April.
---
RELATED READS
Developing resilience: Why it's important for children to fail
Immanuel students raise nearly $5,500 for charity
Leading kids literature festival returns IRL for 2023!
---