Get ready to sleigh your way into the jolliest season of the year because we've uncovered the best Christmas markets on the Sunshine Coast! These Sunshine Coast Christmas markets are like Santa's little sunshine helpers, spreading yuletide cheer all around. From twinkling tinsel to merry munchies, these Christmas markets have everything to make your days merry and bright! Plus, shopping locally supports all the fabulous artisans, farmers and growers here on the Sunshine Coast.
We are adding markets to this as they are announced, so check back regularly for more!

Montville Christmas Fair
Montville Village Hall, Main Street
Saturday 4 November & Sunday 5th November, 2023
Spend a delightful day enjoying the Montville village and dropping into the gorgeous Montville Craft Fair to pick up some Christmas goodies! There's an awesome Christmas Hamper Raffle and yummy treats at the on-site cafe. Click HERE for more information.
Maleny Handmade Christmas Markets
Maleny Community Centre, Maleny
Friday 10 November, 10 am to 3 pm, 2023
Saturday 11 November, 9 am to 3 pm, 2023
Sunday 12 November, 9 am to 3 pm, 2023
Held over a jam-packed three days, the Maleny Handmade Markets are the perfect way to kickstart your Christmas shopping. In its sixth year, this festival promises to be a vibrant event, brimming with excitement from the moment you arrive at the doors. With 100 talented artists, makers and designers, it's an excellent opportunity to shop locally for a fabulous range of Christmas-themed goodies. Click HERE for more information.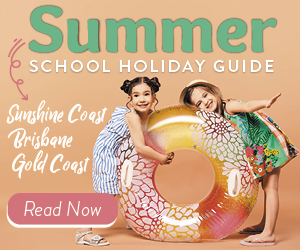 Noosa Arts & Crafts Christmas Market
Wallace Park Precinct, Noosaville
17 – 19 November, 9 am – 3 pm, 2023
An art and craft market brimming with Christmas gifts for all the family. Everything on sale is unique and made by members of the Noosa Arts & Crafts Association.
Click HERE for more information.
Santa Paws and His Christmas Market
Sunshine Coast Animal Refuge, Tanawha
Saturday 18 November, 8 am – 1 pm, 2023
Santa Paws will be returning to SCARS on Saturday, 18 November, to take photos with all the kids! Celebrating 15 years of festive Pet Photos at SCARS, this year's Christmas market will have a beach theme. For just $15, you can have a photo taken with you, your beloved pets and Santa Paws by photographer Narelle of The Furry Folk. We will work to accommodate all pets, not just dogs and cats!
The day will also feature a wonderful market of Christmas goodies, festive music, coffee, cake and presents for the entire family. Every dollar from the day will go to support our furry rescue friends waiting for forever homes this holiday season. Click HERE for more information.
Caloundra Christmas Street Party
Bulcock Street, Caloundra
Friday 1 December, 2023
Why wait till the end of December to celebrate the festive season?! Bulcock Street will come alive on December 1st for an afternoon full of activities. From Santa meet and greets to entertainment, the annual tree lighting, and oodles of stalls – the Christmas Twilight Market will be the market of the year!
The Caloundra Christmas twilight market will span the length of Bulcock Street and showcase the food and artesian stalls you know and love, plus some special surprises.
Click HERE for more information.
Eumundi Christmas Night Market
Eumundi Markets. Memorial Drive, Eumundi
Friday 15 December, 5 pm – 8 pm, 2023
The most popular Christmas market on the Sunshine Coast, Eumundi Christmas night markets are a spectacle not to be missed. From the street entertainment, epic food and festive goodies at every turn, it's a must-do for families in the lead-up to Christmas and a great way to support the community. Click HERE for more information.
---
Related Stories
Christmas in Ipswich – the ultimate guide
2023 Christmas Gift Guide – the best gifts for kids and families
---
Caloundra Arts & Crafts Christmas Fair
Caloundra Arts Centre
Saturday, 11 November, 2023, 9 am – 4 pm
Sunday, 12 November 2023, 9 am – 2 pm
Treat yourself, support the local creative community and come along to the annual Caloundra Arts & Crafts artisan Christmas fair.
Situated behind Caloundra Woolworths and opposite Oaks Resort, expect a great atmosphere with live music, pottery, handmade goods, food and drink, fine art, plants and books. You will find a wonderful selection of gift ideas for yourself or loved ones. Entry is free!
Click HERE for more information.
Beerwah Heart Christmas Fair
Beerwah Community Hall
Saturday, 9 December, 8 am – 1 pm, 2023
Join the QCWA Beerwah ladies at their 2023 Christmas Fair for heaps of Christmas shopping, home-cooked baking and plenty of free family festive fun.
Throughout the morning, there will be free face painting, free Santa photos (from 9 am to 11 am), free Christmas craft activity and excellent live music on the deck. Join the crew at The Flourish Connection to make your own Christmas feather fairy and botanical Christmas tree with natural trimmings.
Live music, fresh coffee, traditional CWA baked goods, the CWA Favourites range, a super raffle, and an array of locally produced art, homewares, skincare apothecary, and so much more… there will be great handmade pressies, and with plenty of stalls packed with goodies, you'll be spoilt for choice.
Cooroy Butter Factory Christmas Markets
Cooroy Butter Factory, Cooroy
Friday 8 December, 4 pm – 8 pm, 2023
The Cooroy Butter Factory will become a festive wonderland with its much-loved Christmas markets on the 8th of December. Expect plenty of handmade goodies from local artisans and creators. This coincides with the Christmas in Cooroy parade event from 5 pm – 9 pm.
Do you know of any other Christmas markets? If so, let us know at , and we'll add them to the list.