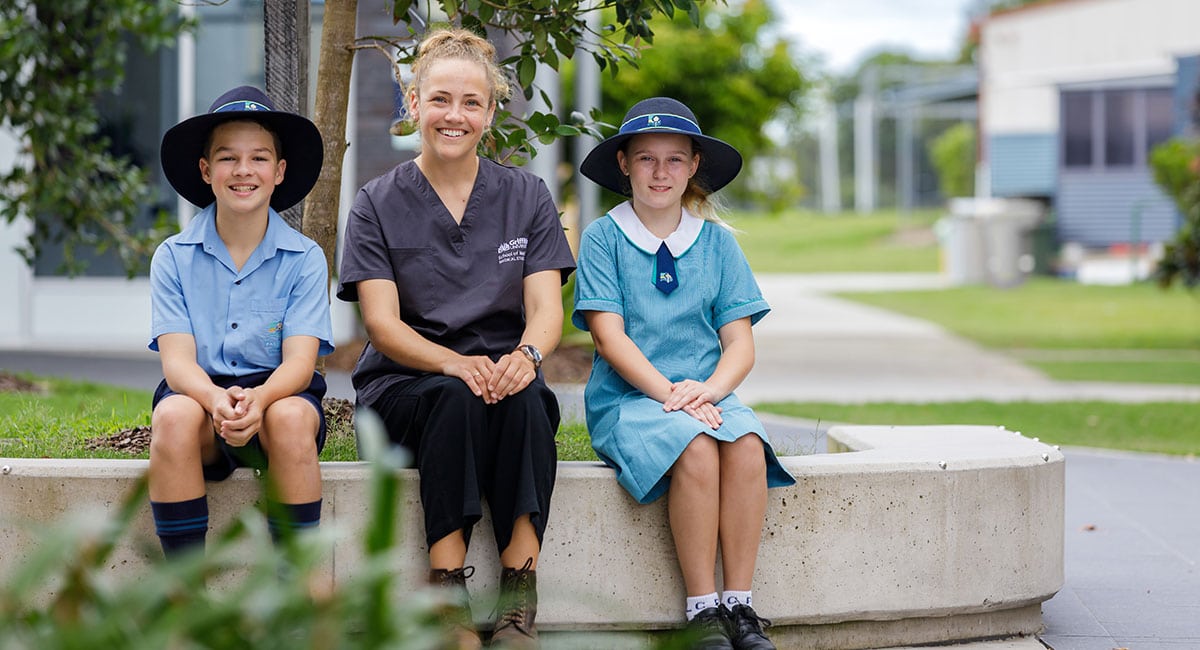 Education
Pacific Lutheran College offers pathways to success
If you have children that are doing well at school, it's natural for parents to look at ways to provide their children with as much potential for growth as possible.
Private schools are brimming with opportunities. Pacific Lutheran College is one school that provides students with unique opportunities to enhance learning and further explore potential across all dimensions of their lives.
Scholarships are subsidised learning programs that can be life changing for the students that are granted a scholarship.
Olivia McCluskey, Pacific Lutheran College 2017 graduate recently reflected on her learning experience at Pacific.
"I was fortunate enough to attend Pacific Lutheran College on academic, music and general excellence scholarships," says Olivia McCluskey.
After graduating from Pacific in 2017, Olivia went on to complete a Bachelor of Medical Science degree at the University of the Sunshine Coast.
"I am now in my second year of medical school at Griffith University, based at the Sunshine Coast University Hospital," Olivia says.
"Attending Pacific Lutheran College provided me with an array of opportunities, from being involved in academic groups to attending leadership events, to being a part of sporting teams.
"If you are looking to challenge yourself, then you won't be disappointed.
"Being surrounded by supportive staff and friends allowed me to achieve the results I needed, to begin my journey to becoming a doctor," Olivia says.
What opportunities does a Pacific Scholarship provide?
Pacific Lutheran College has a tradition of providing a rich education for students to create a well-rounded life. Pacific is excited to be offering expanded opportunities to maximise potential for students.
The specialist programs on offer include:
Pacific Plus is a contemporary approach to meeting the needs of highly able students Middle College students. The Teaching for Understanding pedagogical framework, underpinned by the PERMA model of positive psychology, forms the basis of Pacific Plus. Learning experiences are designed to foster the attitudes and dispositions of intellectual character in highly able students, with an acknowledgement that their learning needs can differ from those of other students in adolescence.
Pacific Developing Athletes Program supports highly engaged and talented athletes who are involved in competitive school sport and participate in QSS representative pathways. The program includes access to USC's High Performance strength and conditioning program.
Young people can also explore and enhance strengths in the Visual and Performing Arts, and STEM through unique curriculum offerings and exciting performance opportunities. Pacific offers a vibrant Music Program that includes high-quality ensembles and even a marching band.
Involvement in competitions such as the Da Vinci Decathlon, Future Problem Solving and Robotics opens the door to national and international representation.
Pacific creates a synergy between Lutheran theology and positive psychology, offering intentional programs to grow wellbeing and capability.
Pacific Lutheran College Scholarship applications are now open. Both current and new students are eligible to apply for all Pacific Lutheran Scholarships.
To find out more, visit: Scholarships and Bursaries | Pacific Lutheran College
---
You may also like…
Nurturing emotional growth at Pacific Lutheran College
Pacific Lutheran College turns 20! And it's time for celebration and reflection
The Sunshine Coast school that's nurturing curiosity
Written by
Angela Sutherland
After spending many years hustling stories on busy editorial desks around the world, Angela is now mum of two little ones and owner/editor at Kids on the Coast / Kids in the City. She is an atrocious cook and loves cutting shapes to 90s dance music.