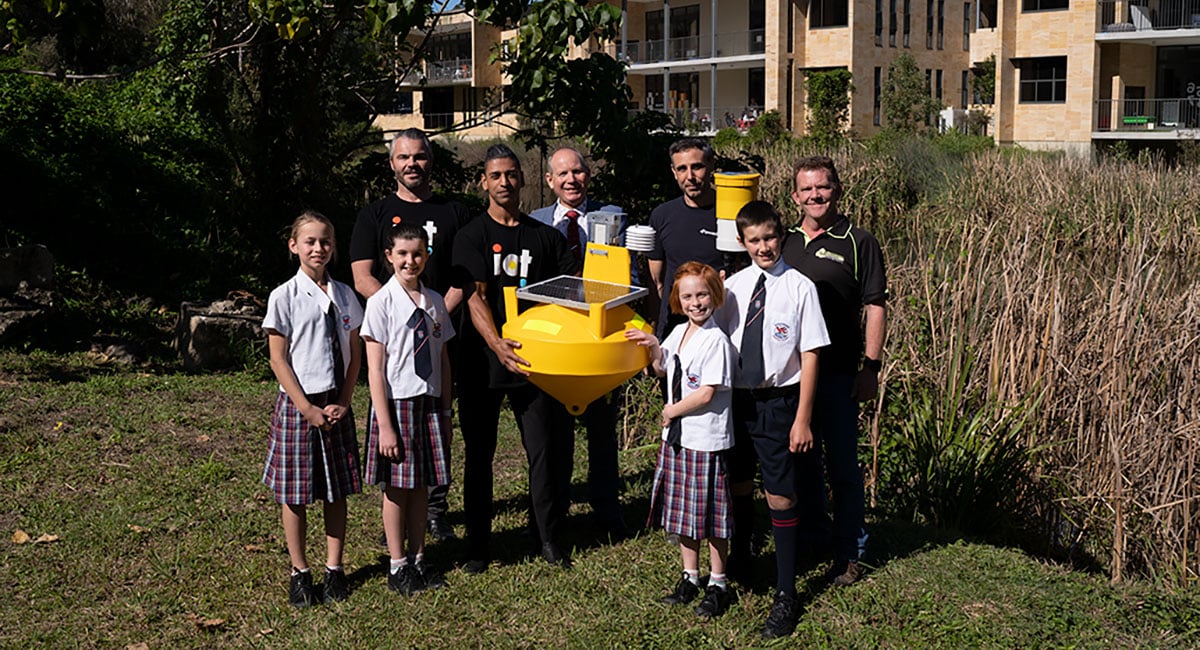 Education
The Gold Coast College where IoT meets education
In the digital world, our kids are the next generation to make an impact and change the landscape of technology forever. From flying cars to robotic animals, the next best step on the way to these futuristic creations is IoT.
What is IoT?
IoT stands for the Internet of Things. It is a developing technology connecting devices and digital machines. It collects and transfers unique data over a network without requiring human interaction. IoT devices are everywhere, from weather monitoring to asset tracking to automated vehicles.
IoT underpins our communities' activities every day through driving, eating and daily hobbies. It can be used to increase productivity and to nurture the environment through monitoring weather patterns. It can also create a more sustainable world through measuring pollution and carbon emissions.
Using IoT to improve sustainability
Gold Coast school, Hillcrest Christian College, embraces the challenge. It has deployed two IoT water buoys into the local Reedy Creek water course and catchment area to monitor the environment and improve biodiversity.
The College partners with local industry, initiating this project through the state government-funded ICT Gateway to Industry Program. It connects the school to the Gold Coast City Council, IoT, Substation 33, Gold Coast Hub and LoRaWAN network provider National Narrowband Network Company (NNNCo).
Students from Year 5 through to those in Senior years analyse the data captured. It provides real-world examples for problem solving and environmental conservation on water quality and biodiversity.
The project ensures an array of learning concepts are being introduced into the curriculum. It includes science, math and civics, such as, responsibility of individuals, government and an industry around sustainability and water management.
ICT Gateway to Industry Schools Program project manager Matthew Jorgenson says tech industry-led projects are authentic and effective ways to teach students about technology in the workplace. This inspires students to consider a career in this field.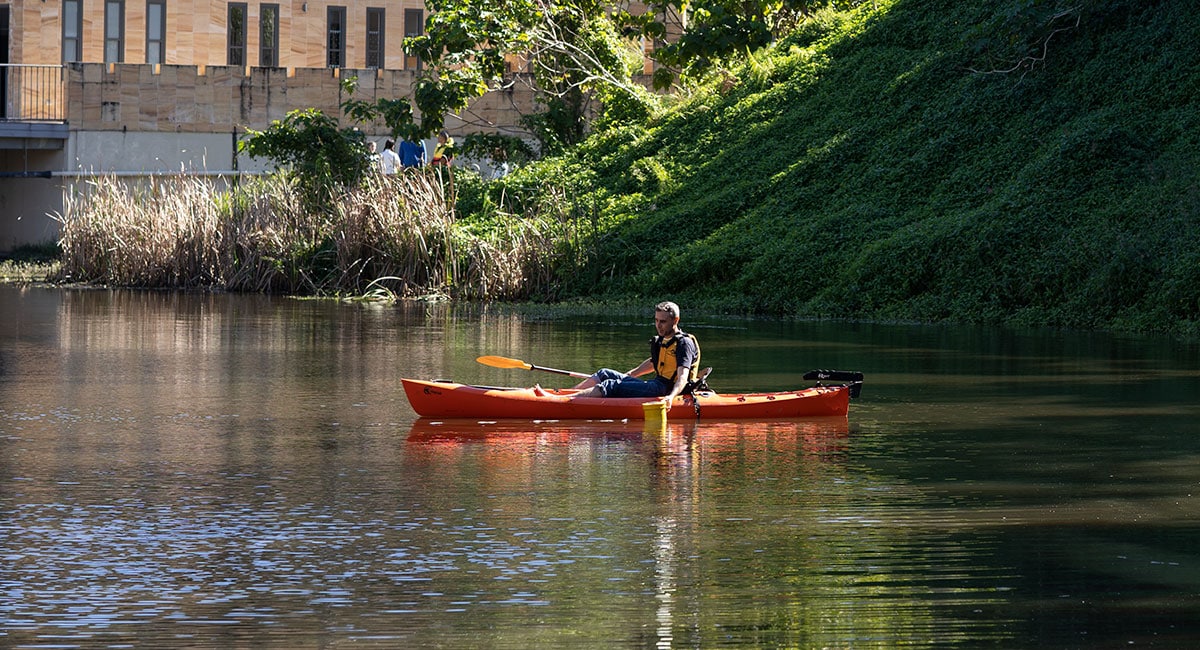 IoT in action
The water buoy has sensors to measure pH, dissolved oxygen levels, water temperature, air temperature and humidity levels. The data from these sensors is sent to LoRaWAN (a low-power, wide area networking protocol that functions on LoRa radio modulation technique). This gateway network communicates the information to the Gold Coast City Council from the water buoy's node. Solar panels power the node. They are customised to fit the water buoy as it is a locally manufactured project.
Substation 33, a local company specialising in recycling electronic waste into innovative products, partners with Hillcrest. It supplies its own water buoy in the lake alongside the IoT water buoy. Substation 33 uses old laptops and equipment. It reclaims and engineers them into useful monitoring devices, such as the water buoy.
Gold Coast councillor Glenn Tozer says the data from the IoT water buoy and Substation 33 water buoys will impact decisions for Gold Coast City. He hopes the information will make the city more economically efficient.
"Information gathered will help the people as future leaders to make decisions about the next generation," Cr Tozer says. "These buoys will create a better and more sustainable lifestyle for our community."
Data and technology make school environment more beautiful
Hillcrest Christian College middle years teacher Shawn Skinner says the opportunity for students to experience such projects at younger year levels is exciting.
"Starting students at Year 5—two years ahead of the traditional Year 7 starting age—is the perfect opportunity for students to be involved and aware of topics such as sustainability," Mr Skinner says.
"Students discover more about themselves. They find their identity within the world around them. These opportunities support students in real-world and skills-based learning, alongside their emotional development. This learning enhances various curriculum topics such as local government and water."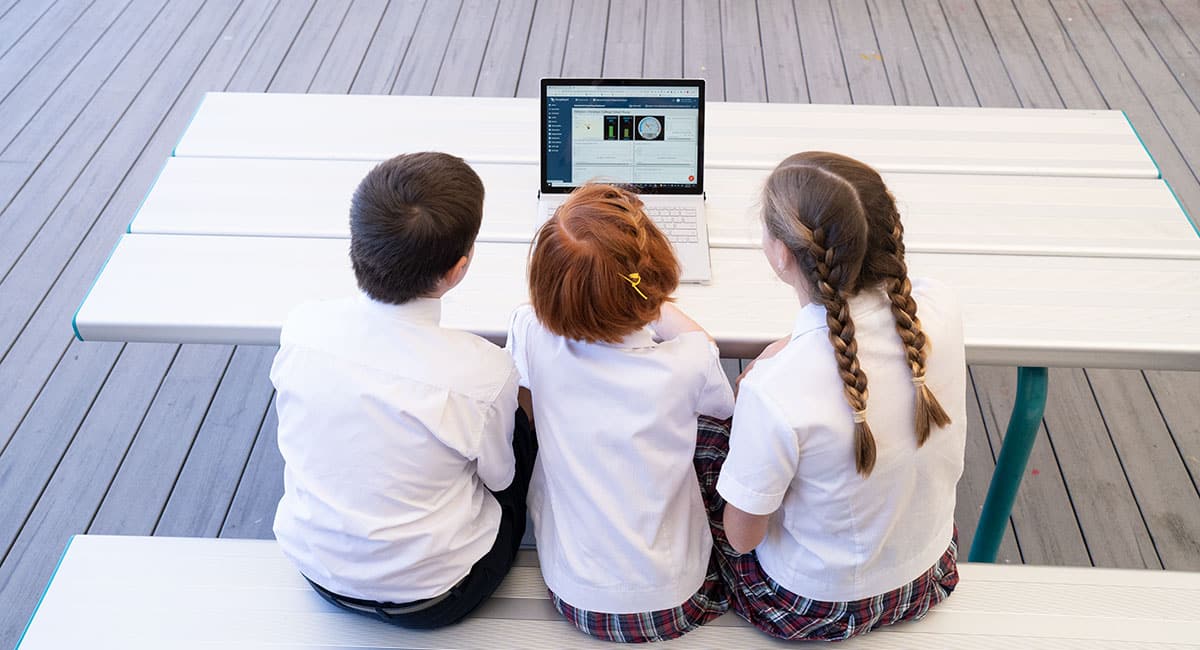 Want to learn more about the data obtained from the Substation 33 buoy? Visit the Hillcrest College Smart Buoy website.
Hillcrest Christian College is an independent, co-educational school for students from Pre-Kindy to Year 12. The campus is located in picturesque Reedy Creek at the Gold Coast. Visit the website for more information.
About the Author
Eva Marks is a Hillcrest Christian College Alumni, Class of 2021. She is currently studying Law and Journalism at Queensland University of Technology.
---
You might also like…
Think the middle years of school aren't important? Think again!
Innovative Learning Community at Hillcrest Christian College
Written by
Guest Contributor