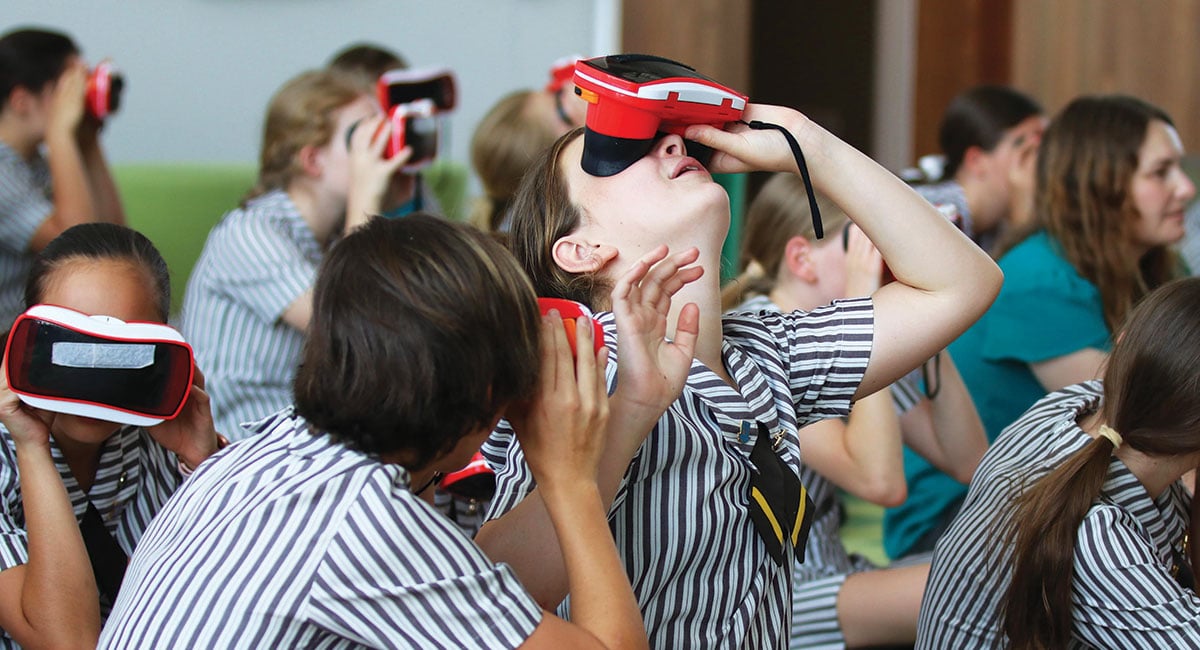 Education
Where curiosity leads to achievement
St Rita's College at Clayfield is known for an education that opens minds, and this is exactly what Year 7 student Sophia did recently when asking herself: "Is there really a dominant side of the brain?"
Her curiosity and research, guided by her teachers, led to her being awarded as one of three Runners Up in the prestigious Genazzano Institute's 2021 'Explain the Brain' competition.
Students at St Rita's are encouraged to explore and probe deeper into their studies, learning skills of critical reasoning, engaging problem solving through collaboration and, importantly, discovering the confidence within themselves to share their new found information.
With a fully subscribed new Year 5 cohort commencing in 2022, St Rita's offers a highly supportive model of education to its students. St Rita's also places great value on the worth of teacher growth and development as being critical to the excellence that characterises the education St Rita's provides.
Complementing the College's first-class learning environment are sporting, cultural and debating opportunities that are steered by well regarded and highly credentialed staff and which are producing exceptional talent outside of the classroom. There is a positivity at St Rita's that embraces individual strengths and interests. It is a refreshingly modern landscape which, like Sophia, nurtures students to be confident and capable and build credentials that will partner them into their chosen careers.
---
You may also like…
St Rita's language students top classes one year ahead
St Rita's College applies for the reintroduction of Year 5
Inspiring Innovation at St Rita's College in Brisbane
St Rita's celebrates outstanding first year of ATAR results
Trinity Centre establishes new era of learning for St Rita's College
Written by
Angela Sutherland
After spending many years hustling stories on busy editorial desks around the world, Angela is now mum of two little ones and owner/editor at Kids on the Coast / Kids in the City. She is an atrocious cook and loves cutting shapes to 90s dance music.