Travelling is one of life's undeniable pleasures. But let's be honest, when children come into the picture, it can become less of a dream and more of a chore. And being a parent is busy enough without the stresses of planning a holiday! Don't worry, friends, we've got you covered with this comprehensive travel guide to visiting New Zealand with kids. From natural beauty to help you unwind, outdoor adventures and activities for the kids, and only 3.5 short hours from Australia's eastern coast, it's the perfect destination for Aussie families.
How to get there
Firstly, you need to decide whether you'd like to go to the North Island, the South Island, or possibly both? To get an idea of what you're after, read our breakdown of the destinations below.
North Island bound?
You have two options – Auckland or Wellington. Auckland is at the top of the North Island and close to beautiful areas like Hamilton and Rotorua. Wellington is at the very bottom of the North Island and has a lot of natural beauty and museums to explore.
Set on the South Island?
You have three options – Christchurch, Queenstown or Dunedin. Most flights and tourist attractions are centred around Queenstown so it's worthwhile starting your trip there.
When to travel with kids
New Zealand is beautiful all times of the year. But it really depends as to whether you're after a snow holiday or a summer escape. If you're a skiing family, the snow fields at Queenstown are world-renowned, and in that case, you will want to book for August and September to make the most of the peak ski season. If you're more interested in sunshine and blue skies, the best time to book is December to February.
How much will it cost?
Like anything, there are fixed costs and variable costs, so here are a few things that you can expect to pay.
Flights
A cheap flight would be considered $240 and expect to find those prices around February. The average flight would be about $400, and the peak season is in December.
Currency
The $NZD fluctuates, so check Travelex's New Zealand's currency page around the time you're planning to book.
Travel Insurance
Insurance prices differ for every family so get a few quotes from some of the major insurance companies. Real Insurance offers a great basic cover from only $2.84 per day, but always do your own research before you book.
Car Hire
If you'd like to see more of New Zealand than the immediate surrounding of your hotel, hiring a car is a great way to see the country. If your family is five people or less, get yourself a Juce Box from Jucy Car Rentals. They are famous around New Zealand and are all you need to get from A to B.
Tour Providers
If you'd like to completely outsource the planning and logistics to someone else then there are plenty of great tour providers like AAT Kings that can do that for you too. Their Best Of New Zealand Tour is extremely comprehensive and includes a fully-planned and catered for service with a sizable child discount.
Now the boring stuff is out of the way, here's to the fun part – the attractions!
South Island
Milford Sound
The South Island of New Zealand is one of the most naturally awe-inspiring destinations on earth. Islands of rock emerge out of the still, deep waters like towers in another world. That's why it's no surprise Peter Jackson chose Fiordland National Park's scenery as the backdrop in the Lord of the Rings trilogy. If that's not enough, there is so much else that the South Island has to offer like adrenaline-pumping jet boat rides and snowmobiling through the Queenstown ski fields.

Queenstown
Queenstown is the tourist hub for the South Island. Hotels are plentiful and attractions outside the area are easily accessible by an arranged hotel-pickup, plus there is a regularly serviced international airport nearby. There is so much to do there that it really is a 'must-go to' for all those planning a trip to New Zealand.
Shotover Jet 
The Shotover Jet is one Queenstown's most iconic attractions. The ride takes you through the magnificent Shotover Canyons, where they hold exclusive access as the only company that can operate within them. This is the perfect combination of adrenaline and pristine natural scenery. It is almost a 'rite of passage' for all who pass through Queenstown and is well worth the price of admission.
Recommended ages: 5+
Guided Walks New Zealand
Guided Walks New Zealand take their travellers on a journey through some of the magical hiking spots surrounding the Queenstown area. Their guides are extremely knowledgeable about the area and love to teach you all about the history and diversity of the trails and rainforests. Their Lakeshore Forest & Bird Walk is most accessible for children, with a discount between the ages of 8 and 14.
Recommended ages: 8+
Hollyford Track
If you're more of a creature of comfort and after a luxury experience, then the 2-Day Heli Escape through Fiordland with Hollyford Track is for you. On this two-day, one-night trip, you will experience the most remote and spectacular locations within the World Heritage status, Fiordland National Park. Your expert guide will share their wealth of local knowledge as you travel the trail by foot, jet boat, and helicopter. The trip is all-inclusive with spectacular food on offer. It is important to note however, there is no discount for children.
Recommended ages: 10+
Queenstown Snowmobiles
Queenstown Snowmobiles offers exclusive access to the Garvie Plateau with panoramic views of Mt Cook, Mt Aspiring and Stewart Island. A courtesy coach will pick you up from central Queenstown, or your accommodation, and bring you to a helicopter base located near Queenstown airport. From there you will take a scenic flight across Remarkables Mountain Range and across the Nevis River Valley. Once you land, you're then taken on your snowmobile tour for approximately 1.5 hours. There is a discount for children between 4-16 years old so make sure to take full advantage.
Recommended ages: 4+
Dart River Adventures
Dart River Adventures is a great experience for kids as you have the option to choose the attraction that most interests them. With exclusive access to Queenstown's Dart River, they have incredible jet boating that takes you through some of Queenstown's most spectacular scenery. If that doesn't suit then they also offer some fantastic horse riding and kayaking attractions as well.
Recommended ages: 5+
Milford Sound
Located on the west coast of the South Island, Milford Sound features a fusion of jaw-dropping natural beauty and ancient cultural significance. But to make the most of it, you need to get up close and personal with a river cruise or get a bird's eye view from above in a helicopter.
River Cruises
River cruises are an excellent way to experience Milford Sound. Getting your family out for a day on the boat amongst the deep greens and rich blues of New Zealand's iconic is a sure way to make amazing memories with your family. Jucy river cruises are one of the more affordable tours with a variety of options depending on your budget but be sure to have a look at other providers to make sure you're getting the best deal.
Glacier Southern Lakes Helicopters
A helicopter ride through Milford Sound is awe-inspiring. Seeing the mountains emerge from the water, dusted in snow, is incredible. Glacier Southern Lakes Helicopters conduct daily scenic flights with discounts for children. Make sure to make the most out of your time in Queenstown with a helicopter ride over their second-to-none scenery.
Recommended ages: 8+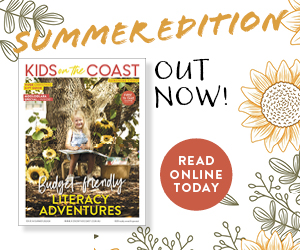 Franz Josef
Franz Josef, a UNESCO World Heritage area, is best known for two things – their glacier and their hot pools. Located 4 and a half hours' drive from Queenstown, Franz Josef is one of New Zealand's many treasures that need to be discovered. If you want to really experience Franz Josef, you have the option to book yourself a helicopter charter with Vantage Helicopters to explore the Southern Alps, Franz Josef Glacier and the Fox Glacier.
Franz Josef Glacier Guides
The Franz Josef Glacier, named after an Austrian emperor by the geologist who explored it in 1865, is what put the town on the map. Book a guided tour, with an operator like the Franz Josef Glacier Guides, to experience the ice caves within. Children are recommended to be at least 8 for this activity, so cross it off the list if you have little ones.
Recommeded ages: 8+
Franz Josef Glacier Hot Pools
If exploring glaciers aren't your thing, perhaps a spa treatment and relaxing soak in the natural hot pools are more your style. Franz Josef Glacier Hot Pools are very affordable, with discounts for kids, and the option to have a public pool or your own private pool. Did I mention that booking a massage includes entry to the main pools?
Recommended ages: infants and up
North Island
Although less popular with tourists, the North Island of New Zealand still has an immense amount to offer the travelling family. The region of Rotorua and Taupo are some standouts if you're after something aside from the cities like Auckland and Wellington. Rotorua has a lot of great activities for young children, whilst Taupo has an amazing lake, built over millennia through volcanic eruptions. If you have the time, make a stop by some of these local gems.
Rotorua
Rotorua sits within what is called the Pacific Rim of Fire as it rests above two tectonic plates which create a lot of geothermal activity. Because of that they have bubbling mud pools, natural steam vents, and plenty of hot springs. They're also known for having a great selection of cultural activities that are child friendly.
Agrodome
Agrodome is New Zealand's most popular farm experience. Entry is very affordable with a limited time offer of a 10% discount if you book online. They have a popular farm show, a farm tour and a farmyard nursery that lets the kids play with the animals daily.
Recommended ages: infants and upwards
Rainbow Springs
Rainbow Springs is home to the National Kiwi Hatchery and has been visited by royalty (Harry & Megan) and a host of other celebrities. Visiting the park is an excellent rainy-day activity as the premises is majority enclosed with wet weather gear available upon request. Kids love seeing the exotic animals up-close-and-personal. Make sure to take advantage of the current 10% discount for booking online too.
Recommended ages: infants and upwards
Taupo
Lake Taupo expands a massive 616 square kilometres, making it the largest lake in New Zealand and the second-largest freshwater lake in all of Oceania. It was originally created by volcanic eruptions which can sound a little scary, but rest assured you're extremely safe, so just enjoy the amazing view that these past volcanic explosions have left behind.
Lake Taupo's Maori Carvings
The Maori carvings found at Lake Taupo were created in the late 1970s by master carver, Matahi Whakataka-Brightwell. Since then the tattooed face sketched into the rock alongside Taupo's waters have become an emblem for locals of Taupo. The carvings are accessible by boat or canoe hire and the immaculate detail is incredible to see in person.
Recommended ages: infants and up
Huka Falls Jet
Huka Falls is one of New Zealand's most-visited attractions. The waterfall is caused by water gushing over hard volcanic rock and squeezing through a tiny hole, creating immense pressure, and exploding into the waters below. Experiencing the amazing Huka Falls by jet boat is unbelievable, Huka Falls Jet has exclusive access to this stretch of the river so make sure to book ahead if your family is particularly thrill-seeking.
Recommended ages: 5+
Booking a trip should always be a fun! If you need any further guidance for planning check out Tourism New Zealand's website for information.
---
You may also like…
The family resort that is heaven for kids and paradise for parents
Family-friendly weekends at Tangalooma Island Resort
The most UH-MAZING family-friendly resort!