This year, Mother's Day is Sunday 14th May 2023. It's a day to celebrate and say thanks for the bloody incredible job that mums do. But what do mums really want for Mother's Day? We took to the streets of SE QLD to find out. Here is what Gold Coast, Sunshine Coast, and Brisbane mums want for Mother's Day this year.

1. A sleep in
A sleep-in is at the top of the list of what mums want for Mother's Day. Not surprising… as we are all absolutely exhausted.
Even if you don't manage to sleep, a lazy morning in bed browsing Reels is also totally fine.
2. Breakfast in bed
After that nice sleep-in, Mama Bear is hungry!
Breakfast in bed is a non-negotiable on Mother's Day. Even if it's burnt toast and a terrible cup of tea, it's the thought that counts. Stuck for ideas? Here are some great Mother's Day breakfast recipes that the kids can make.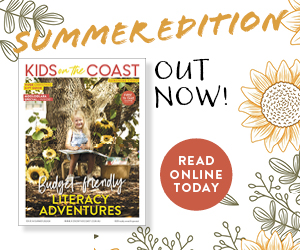 3. Handmade gifts
Nothing pulls at the heartstrings more than a handmade present from the kids. And Mother's Day is the perfect occasion for a pasta necklace or paper flowers. They cost nothing, but they mean the world. So it's no surprise handmade gifts are number 3 for Sunny Coast, Gold Coast and Brisbane mums.
4. House cleaning services
Having someone else clean the house was understandably high on the list too. Whether that is hubby, kids, or a professional clean, we reckon this is one of the best gifts a tired mama could get.
5. No bickering
Wow, Brisbane mums are really aiming high at what they want for Mother's Day this year! Because number 5 was a day of the kids not bickering. Let's be honest, the peace that we feel when the kids aren't trying to kill each other is priceless.
6. Lunch with the kids
Enjoying a nice lunch with the kids also made it onto the list of what SE QLD mums want for Mother's Day. The emphasis here is 'nice', so kids, see number 5.
7. Lunch without the kids
We presume lunch without the kids made the Top 10 because most Brisbane mums know 5 and 6 aren't likely to succeed. So lunch in peace with girlfriends sounds pretty darn heavenly.
8. Spa voucher
There's nothing like a good pedicure or facial to make a mama feel better. So if you are stuck for ideas for Mother's Day gifts and don't think you can manage anything from 1 to 7, a spa voucher is, by far, your best bet.
9. Partner to step up
We were torn about this one, as surely this should not be saved just for Mother's Day. But it was mentioned by many Sunshine Coast, Gold Coast and Brisbane mums as what they wanted for Mother's Day, so it made number 9. So for all the partners – Mums really shouldn't have to organise their own Mother's Day… let's step up so this one doesn't even need to be asked for!
10. Time away
As much as we love our kiddies, many mums still crave time for them themselves. This could be a yoga retreat, a night out with friends, or a movie trip by yourself, and whatever would fill her cup and make her feel whole again.
---
Related Reads
What does Mother's Day mean to you?
Mother's Day coupon book template
7 ways to celebrate Valentine's Day with your partner AND the kids!
---