With a sweltering summer on its way and a year of spending lots of time at home, trying to save energy around the home is more important than ever – not only for your wallet but for the environment.
To help you bring those power bills down, here are our top ten tips to help save energy around the home. As well, don't be afraid to shop and around and see if switching to another energy provider could be cheaper or work better for you.

1. Cooling/heating
Households tend to spend the most on cooling and heating. It may be tempting in the middle of an Australian summer to blast your air-con and keep it icy cool inside but this isn't great news for your energy usage and energy bill.
Being a little smarter with your cooling can significantly save on energy. Try running the air-con at a higher temperature so it isn't overworking and can maintain a steady temperature. Close the doors around the house so you're only cooling the room you want to cool and keep curtains and blinds drawn to block the heat coming through the windows.
2. Refrigeration
There are several things you can do to improve the energy efficiency of your fridge. Aside from the obvious not keeping the door open longer than you need to, check the seals on your fridge doors, remove dust from the back of the fridge, and keep your fridge and freezer at the optimal temperature (which is around 3 to 5 degrees for fridges and -18 for freezers). Also, try defrosting your freezer if the ice in there is looking a little thick and try not to overfill or under-fill your fridge. As a little bonus tip, thawing items in your fridge rather than the microwave is more energy efficient.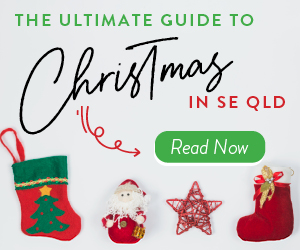 3. Laundry
Coming into summer there's no need for a dryer when you can just air dry your clothes outside (permitting nice weather). It takes a little longer but your clothes often smell nice and fresh after they're done in the sun. Other tips to save energy include washing on a cold cycle, cleaning lint from filters, and only doing a load of laundry when you have a full load. If you're in the market for a new washing machine or looking to upgrade, find one with a good energy efficient rating. It will save you money in the long run.
4. Lighting
The easiest thing you can do to save on lighting around your home is to not use lighting you don't need. Make sure you switch off any lights in empty rooms. Use candles and lamps to light areas where you don't need a lot of light. It's more energy efficient and can set the mood. Aside from these little things, you may need to invest more time and effort to be light efficient like installing motion sensor lights outside and using LED lightbulbs inside.
5. Appliances
As with lighting, make sure appliances you aren't using are switched off, even flick them off at the power point. Pay attention to which appliances you are using the most and see if you can make a compromise. For example, if you and your family are watching a lot of TV, try and limit TV time. If you're using the dishwasher a lot, check whether you're being as efficient as possible, running a cycle only when it is totally filled. Always dust around your appliances and make sure they're clean and not posing a hazard from being outdated.
6. Cooking
When cooking around the house, try and switch up your cooking styles and methods. It makes the kitchen (and dinner time) more fun and can be energy efficient. Microwaves, slow cookers and BBQs are all great options to give your oven or stove top a bit of a rest. Just remember to switch your microwave off at the wall when not in use. Also try and refrain from checking on your food when it's cooking in the oven, a lot of heat can escape that way.
Make sure you clean your range hood or exhaust fan, as removing grease from this area can make them more energy efficient. Coming into summer, you may even want to start eating some cold foods such as salads which is healthier for you and the planet.
7. Hot water
This one's a no brainer – use less hot water. Try and run any appliances that run on hot water but don't really need to on cold water. Put a timer in the shower so you know how much time you're spending in there or simply play a song or two and use that as your guide.
8. Choose the right provider
Shop around and compare energy providers and their plans to make sure you're getting the best deal. There are lots of websites around that you let compare energy plans to make it easier to pick the one that's right for you. Switching energy providers is usually pretty simple so it may be in your best interests to take a moment and make sure you're on the best plan for you.
9. Try solar
Installing solar and insulation in your roof are both big ticket items that can significantly reduce your energy bills. After such a tough year financially, these may be too much of an undertaking for many families right now. However, these can both be a good investment, saving you money in the long run and also helping to do your bit for the environment.
10. Upgrade
If you are in the market to upgrade some appliances, make sure to check energy efficiency where you can. Many new products are being made to be more energy efficient. That being said, we are trying to save you money and help the environment, so don't throw out perfectly good items in the quest to upgrade! Try giving them away first or donate them to a charity before making any upgrades.
---
RELATED:
4 seriously amazing laundry gadgets you can't live without
Easy ways to detox your bathroom
The Sunshine Coast school reviving a butterfly