Australian surveys have shown that vaping by young people has significantly increased, according to the Alcohol and Drug Foundation (ADF). 
Startlingly, the organisation reports that around 14 percent of 12 to 17 year olds in Australia have tried an e-cigarette, with around 32 per cent of these students vaping at least  once in the past month.

So, what is vaping?
Vaping refers to inhaling substances produced by an electronic device,  including electronic cigarettes (e-cigarettes) and vaporisers (known as a 'vape').  
The following substances can be vaped:
nicotine (which is the main psychoactive drug in tobacco)

nicotine-free 'e-liquids' made from a mixture of solvents, sweeteners, other chemicals and flavourings

other drugs, e.g. THC (cannabis) e-liquids
The risks of vaping
"The ones we're worried about the most at the moment are the nicotine-based ones," says Simon Denny, the Director of the Mater Young Adult Health Centre in Brisbane.
"They are being heavily marketed to young people, just like cigarettes were years ago. That's the concern."
According to the ADF, young people who vape nicotine are exposed to a toxic chemical that can harm adolescent brain development (the brain continues to develop until the age of 25) and lead to dependence.
Its research shows that those who using e-cigarettes are three times more likely to smoke combustible tobacco than those who have not used e-cigarettes. 
"There's evidence to show that when they can't get hold of vapes, they'll just go for whatever they can get (cigarettes)," says Simon.  
It is also a myth that non-nicotine products are safe to consume. According to the ADF, the e-liquids contain a mix of unregulated chemicals and additives that are potentially harmful. Some chemicals that have been found include: volatile organic compounds (common in paint and cleaning products), ultra-fine particles (which are damaging to lungs), metals such as nickel, tin and lead, 2-chlorophenol (used in disinfectants) and certain carcinogens.
"The vapours, even in the non-nicotine ones, are toxic," Simon adds. "They have formaldehyde, cancer-forming products and chemicals and there are quite severe health effects."
The ADF also warns that even those products labelled 'nicotine-free' can still contain traces of the substance.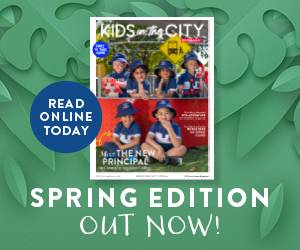 High school students readily accessing vaping
In Australia, devices can only be sold to those above the age of 18 – and any vaping nicotine products can only be purchased with a prescription. 
Despite these laws, Simon says high school students can readily access them. 
"When I speak to young people, they say you can hang around a corner store and the owner will pull out trays of these devices under the counter and sell them," he says. 
While it is against the law in Australia to advertise vaping products, Simon says e-cigarette companies have found their way around this by using social media campaigns that target teenagers.  
"Young people are being paid for content to make it look 'cool' and users don't know that it's an ad. They hook young people that way, and there's very little control over that. I'm a parent and even my teenagers got caught up in it, using these supposedly nicotine-free devices, but the company makes a concerted effort to get young people hooked on nicotine through these ads."  
Many e-cigarettes are also designed to look like USB sticks, making them harder to detect at schools. 
"You can't smell it as easily, so it's less detectable," Simon says.
What can we do to stop our kids vaping?
Australia's young people are not being protected enough from e-cigarette companies, believes Simon. 
"Even I, with all the knowledge in the world, wasn't able to stop my teenagers accessing these devices. We need much stronger regulation in stopping these products even getting into the country."  
For those parents who are faced with a child who has tried vaping, Simon advises them to talk about it in a way that is non-combative. 
"Talk about the health risks. That they are not safe products, the effects on their friends, and how they are being manipulated by the industry. They are playing Russian roulette with their health."  
For help, phone the ADF drug info and advice line on 1300 85 85 84.
By Josephine Agostino
---
RELATED READS
How can Parentline help you?
5 essential finance rules to teach your teen
5 online scams targeting kids and teens, and how to stay safe
25 ways to ask your teen about school
---