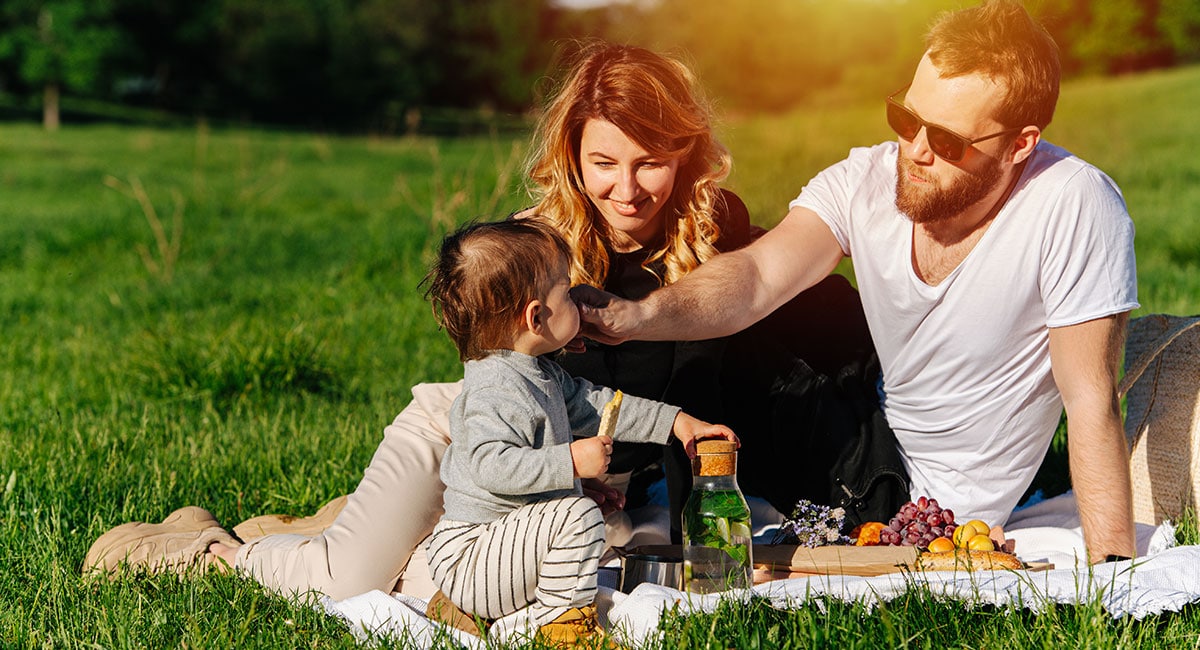 Craft & Games
Make her day: Last-minute Mother's Day gifts that will really wow
Did you forget it is Mother's Day this weekend? Here are some super quick and easy Mother's Day gifts that are sure to melt her heart this Mother's Day.
Don't fret, there is still time to create a little magic for your Baby Mama.
Organise a family picnic
A relaxing picnic without having to organise a thing? Yes please! Head to the local supermarket and pick up her favourite cheeses, crackers, dips and drinks. Make sure you think about presentation too (yup, think beyond the shopping bag). A picnic blanket and nice basket are essential; little touches like matching napkins and plates will make it extra special. Throw in a couple of activities to keep the kids busy so she can truly relax, and she'll be thrilled.
Pampering made easy
Nothing will bring a smile to a tired mama's face faster than an envelope full of pampering. Simply jump online to her favourite spa and grab a voucher. Fast, easy and sure to be a winner.
Date night
Continuing the voucher theme, most restaurants now sell gift vouchers online. Head online to her favourite restaurant and get her a voucher for dinner. Whether it's for the whole family or a much-needed date night, it's a gift that every mother will love.
Adopt an animal
Imagine if you could give Mum her very own penguin? Adopting an animal is a lovely way to give a gift whilst also doing something good. There are many options out there! Adopt a penguin with the Penguin Foundation, or a native animal with the WWF. This makes a meaningful gift for kids at Christmas too.
Get creative
Every mum's heart will melt with a handmade Mother's Day gift. A very easy one is getting the kids to make a card and write what they love most about Mum inside.
Want something bigger than a card? Here are a few handmade gift ideas that are super-easy to make:
Mother's Day candle holder
Find an empty jar. Stick a cardboard heart on the front and have the kids paint the outside of the jar. Once the paint has dried, remove the cardboard heart and you should be left with a heart-shaped window on the front of the jar. Pop a tea light candle in the jar and voila — a super-cute candle holder.
Handprint jewellery dish
Get some air-drying clay. Roll it out to about 1cm thick. Place your child's hand on the rolled-out clay – imprinting their fingerprints – and draw around their hand. Cut out the hand shape and curl the fingers and thumbs up to make a bowl shape. Let it dry, and you have a hand-shaped bowl. A gorgeous Mother's Day gift! Got some extra time? They can paint it too!
Sharpie mug
Most mums are fuelled by their morning cuppa. So why not create her a mug she will love?
Head to the dollar store and buy a white mug. Choose one that's not too shiny. Have the kids decorate the mug with oil-based Sharpie pens (make sure the mug is really clean before you decorate, or the ink won't adhere). Let the ink dry for 24 hours then place the mug in a cold oven, set the heat to 140C and bake it for up to 2 hours. Turn the oven off and let the mug cool inside the oven.
Remove once it is completely cooled. There you have a Mama mug that will make her morning coffee special every day.
---
If you are stuck for craft and on the Gold Coast, take the kids to this Mother's Day Workshop where they will make a special gift for her!
Written by
Angela Sutherland
After spending many years hustling stories on busy editorial desks around the world, Angela is now mum of two little ones and owner/editor at Kids on the Coast / Kids in the City. She is an atrocious cook and loves cutting shapes to 90s dance music.