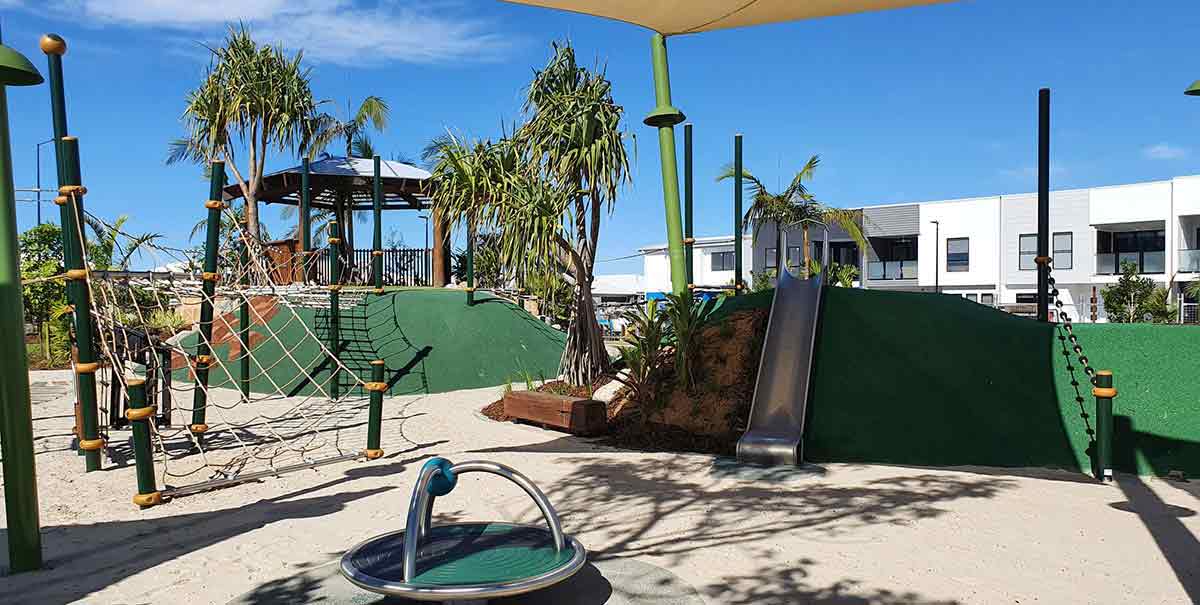 News
Aura's network of parks grows as Stockland opens tenth community park
The new addition forms part of the ever-growing Aura park trail – a network of 10 uniquely themed interconnected parks located throughout the Sunshine Coast community – and fulfils the project's vision to have a park within 400 metres of every home.
The new Island Park, located on Frederick St, draws inspiration from the Moreton Bay islands and is reminiscent of an adventure to a lost paradise.
The playground includes a hammock swing, rope swing, climbing net, balance bridges, spinners and slides for younger residents. For the older crowds, the park also features an active play zone including a custom beach volleyball court and kick about lawn.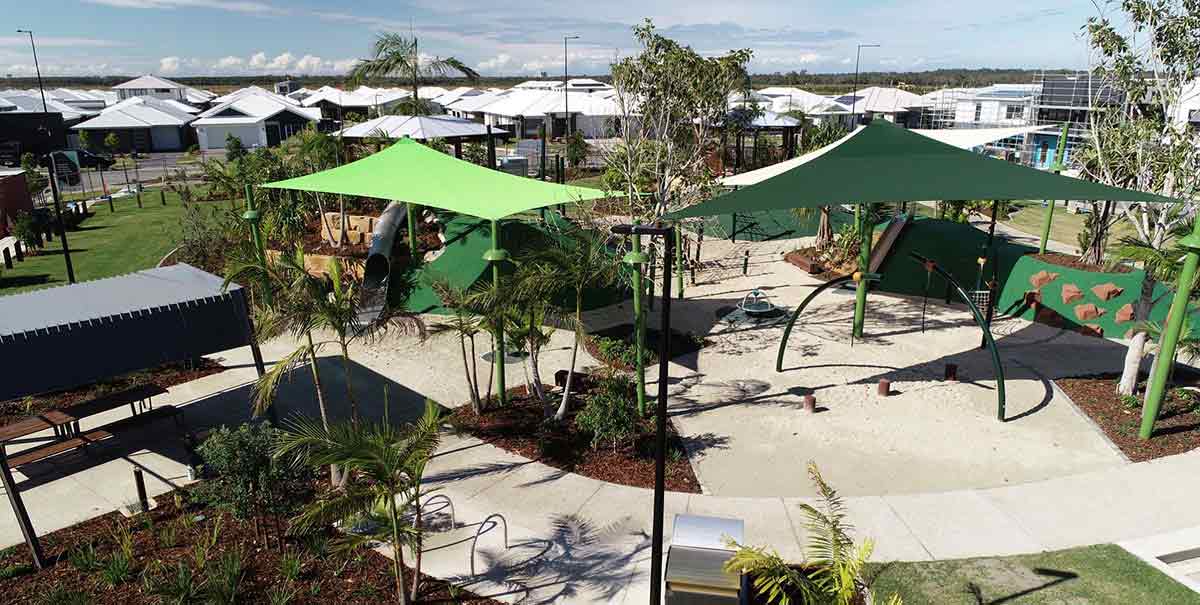 Stockland's 2020 liveability survey shows 64 per cent of Aura residents feel healthier and more physically active since moving into the community, an important priority for Stockland.
Josh Sondergeld, Project Director at Stockland, said the park trail was designed with and for the local community.
"Stockland's vision is for Aura to become Australia's most sustainable and liveable city and with our network of parks across two suburbs all connected by the veloway, we're well on the way to meeting this vision," Mr Songdergeld said.
"The connectivity of these spaces makes a huge contribution to the wider community, encouraging a healthy, active lifestyle for people of all ages and abilities. Cycling, scootering, running, walking, numerous sports and every type of children's play is safely catered for within the parks.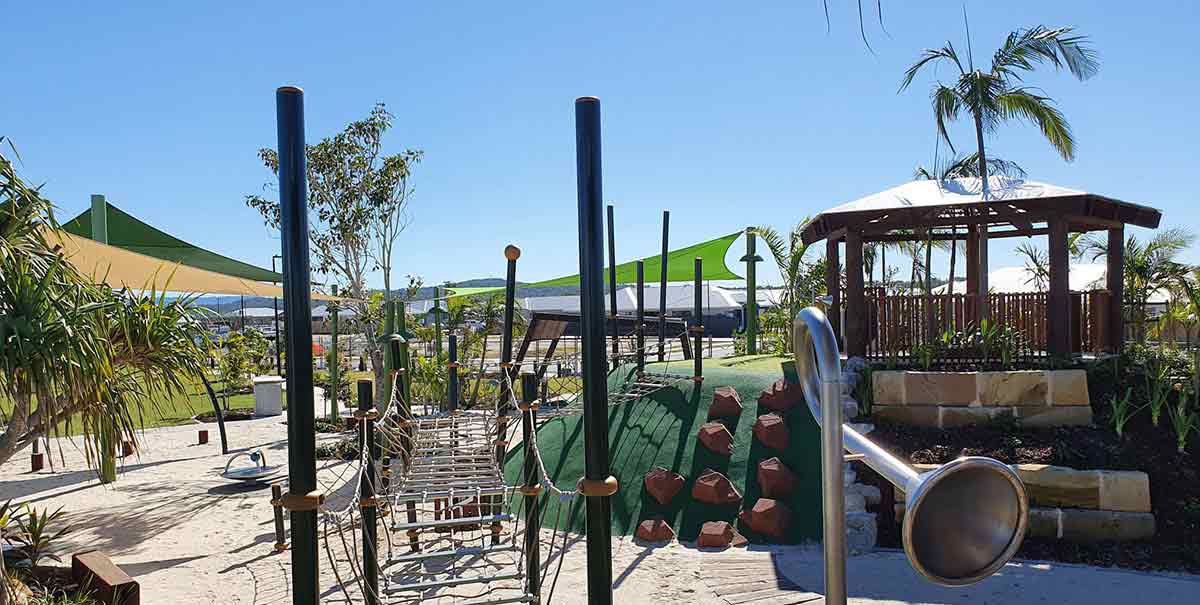 "Our fantastic open spaces means residents can really embrace the outdoors. With more parks in the pipeline, Aura truly is the Sunshine Coast's green capital."
The Aura park trail is home to a number of popular parks including the Pedal Park; a bike-themed playground surrounded by bike tracks and featuring a tunnel, speed bumps, road signage and traffic lights, and a skate and scooter plaza for all skill levels from micro-groms to intermediate and advanced riders.
The suburb of Nirimba also houses the Fig Tree Park, which features a flying fox, climbing wall, climbing reeds, picnic shelters, barbecues and a half-court basketball court. Adjacent to the Fig Tree park is Aura's newest dog park, a fully fenced park for dogs big and small to run and socialise.
In addition to the 10 parks across the community, Aura's 5,000 residents can ride along the signature cycling veloway and the 200 kilometres of shared walking paths that link the parks.
For more information about Stockland's Aura, visit Cityofcolour.com.
---
You may also like…
Is Stockland Aura Australia's most liveable city?
New kid-friendly cafe on the Sunshine Coast
Written by
kidsonthecoast